You Won't See Miley Cyrus On Tour Any Time Soon (& Her Reason Is Totally Valid)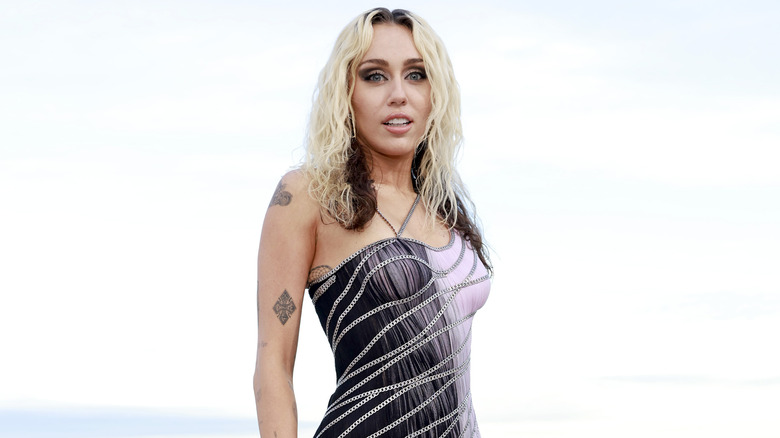 Emma Mcintyre/Getty Images
Miley Cyrus can buy herself flowers, hold her own hand, and also make her own important touring decisions. Needless to say, Cyrus is in the midst of a wildly successful career comeback: According to CNN, the singer's catchy single, "Flowers," (rumored to be about her split from Liam Hemsworth) became the fastest song to earn a billion streams in Spotify history in May 2023. Not to mention, "Flowers" is her first Number One song since her 2013 hit, "Wrecking Ball," and Rolling Stone proclaimed that her "whole career has been building to this moment" in a March 2023 article. Nevertheless, a sold-out tour isn't looking likely — at least not in the near future. 
Smilers around the world would love a ticket to see Cyrus perform "Flowers" and the rest of her March 10, 2023 album, "Endless Summer Vacation," but the singer is listening to her own wants and needs at this stage of her career. During an interview with British Vogue, she opened up about the subject and explained that performing for large crowds and traveling so much takes a toll on her.
Why she may not tour again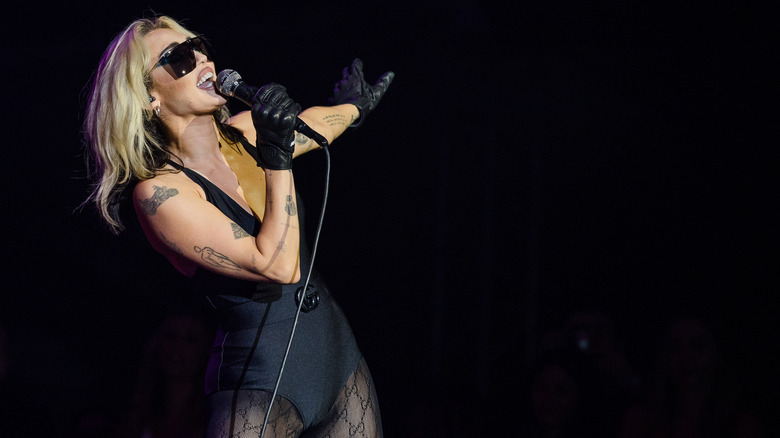 Mauricio Santana/Getty Images
When Miley Cyrus spoke to British Vogue, she shared her reasoning behind holding off on touring for the time being. "Like singing for hundreds of thousands of people isn't really the thing that I love," she admitted, adding that there's no "connection" or "safety" in that kind of environment. Cyrus emphasized that it's just not "natural" and is "so isolating because if you're in front of 100,000 people then you are alone."
The former Disney star last embarked on a headline arena tour in 2014 for her album, "Bangerz." "It's been a minute," she reflected during her British Vogue interview. After that tour, she had to ask herself whether touring was really the best option for her. She recalled thinking, "Do I want to live my life for anyone else's pleasure or fulfillment other than my own?" Cyrus knows the answer now and realizes that it's time to put herself first.
Miley already feels connected to her fans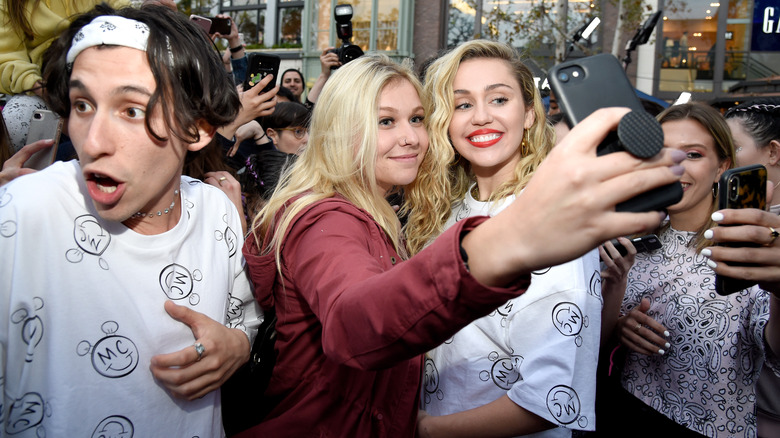 Kevin Mazur/Getty Images
The good news is that Miley Cyrus already feels super connected to her fans without touring. After Smilers expressed their disappointment about her lack of plans to go on the road, Cyrus set the record straight in an Instagram post. "For clarity I feel connected to my fans NOW more than ever," she wrote. "When I win, WE win. Even if I don't see them face to face every night at a concert, my fans are felt deeply in my heart." She added that she's always exploring new ways to bond with them while still prioritizing her own well-being.
Cyrus also emphasized that she loves her fans dearly and has a lot of special memories from past tours. The singer explained that she honestly just doesn't want to be in locker rooms and sleep on buses all the time. She concluded, "Love you forever, I'm just on my Endless Summer Vacation." As long as Cyrus is happy, surely Smilers will be, too.