Miley Cyrus Reveals The Hardest Part Of Her Split From Liam Hemsworth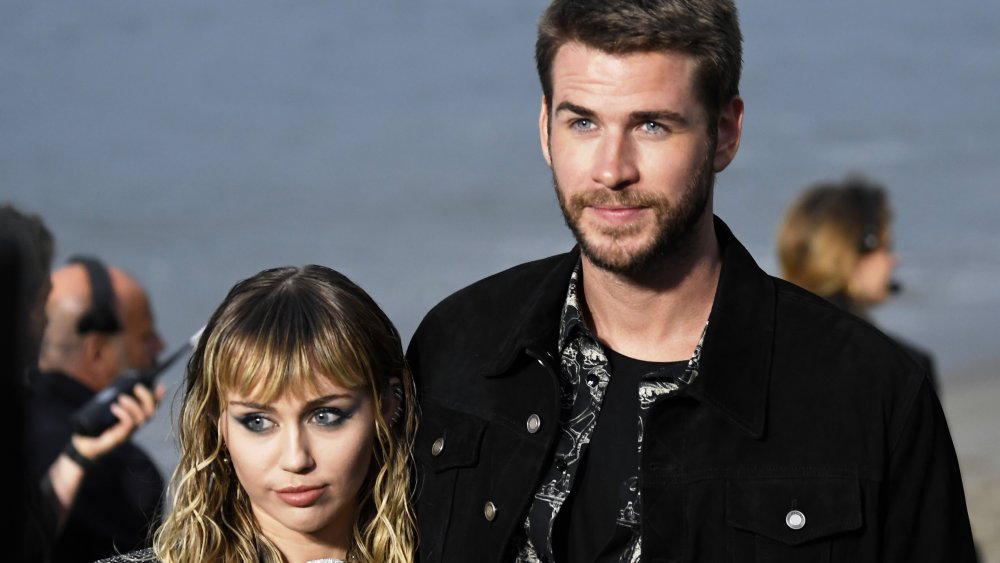 Frazer Harrison/Getty Images
Miley Cyrus and Liam Hemsworth had a lengthy, dramatic, and undeniably rocky romance. The two met on the set of teen weepie romance movie The Last Song all the way back in 2009, and were on and off for years before finally coming together for good and tying the knot in December 2018. However, The Hunger Games actor filed for divorce less than a year later, in August 2019, citing irreconcilable differences, as reported by People.
Cyrus recently confirmed during a podcast interview with Barstool Sports' Call Her Daddy that she actually lost her virginity to Hemsworth at the age of 16 (via Instagram). The relationship clearly had a major impact on her and, now, the "Midnight Sky" singer is opening up about what the hardest part of her relationship with Hemsworth ending really was, and how the public perception of how quickly she supposedly moved on after him really affected her.
Miley Cyrus struggled with the public attention on her divorce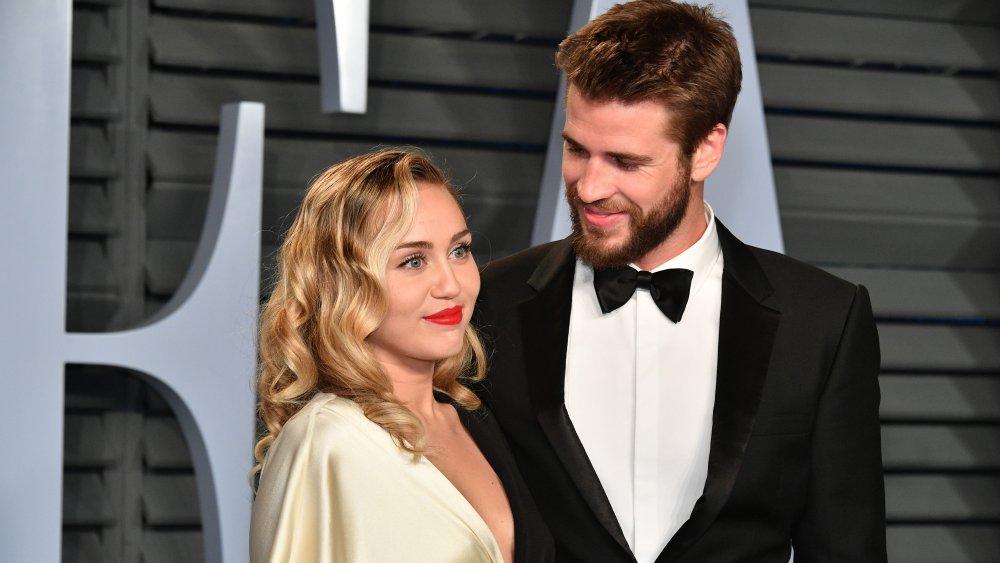 Dia Dipasupil/Getty Images
The Hannah Montana alum went deep on the Joe Rogan Experience for a couple hours, but the moment most pertinent to her current situation came when Cyrus admitted that going through "a very public divorce totally "f*****g sucked" (via Twitter). As Dolly Parton's goddaughter explained, "What really sucked about it wasn't the fact that me and someone that I loved realized that we don't love each other the way that we used to anymore. That's okay, I can accept that. I can't accept the villainizing and just all those stories."
As Cyrus explained, she didn't separate from Hemsworth and shack up with BFF turned girlfriend Kaitlynn Carter overnight. "It's just amazing to me that the public kind of thinks that there is no gap in time that they didn't see that could possibly be what led to this ... There was a lot of time between that you didn't see," she pointed out matter-of-factly.
Being single suits Miley Cyrus perfectly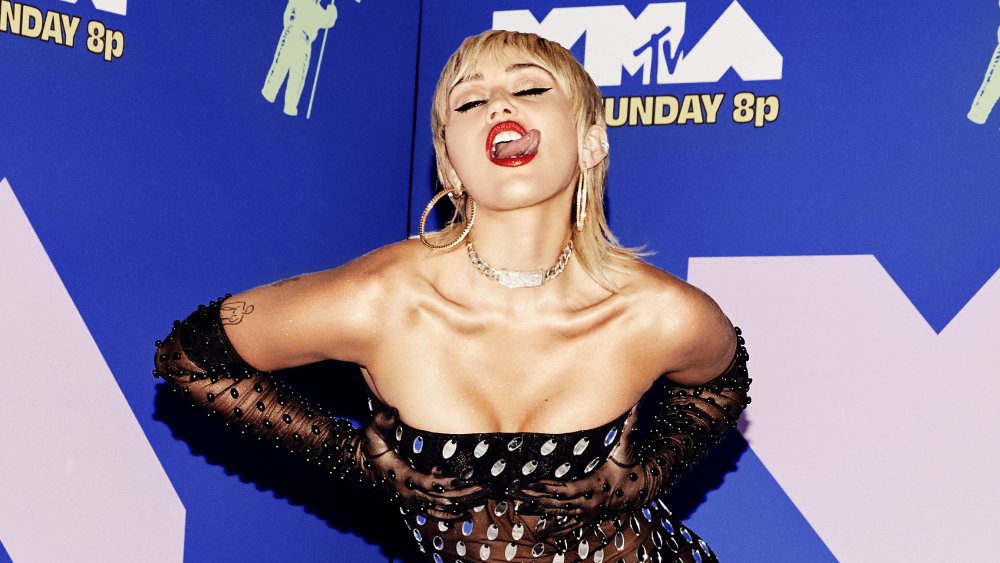 Vijat Mohindra/mtv Vmas 2020/Getty Images
A rep confirmed to People at the time of the divorce that, due to Cyrus and Hemsworth, "Ever-evolving, changing as partners and individuals, they have decided this is what's best while they both focus on themselves and careers." Cyrus was subsequently linked to Carter, but the two called it quits in September. Following the divorce finalization in January, Cyrus was linked to Cody Simpson, but the two have since broken up.
The pop star acknowledged to Rogan, "Men in my life have told me that I'm cold ... because I leave when things are done." Cyrus is proudly self-sufficient, noting she doesn't really need a relationship, because she's so in control of her own life. Describing this as a "pivotal" time for her, the singer-songwriter advised she's making the most of being single. As she admitted, "I haven't been single in like ... maybe five years. I've had a few months here and there where I've been single but not for a long period of time."