How Does Zendaya's Euphoria Co-Star Nika King Feel About Tom Holland?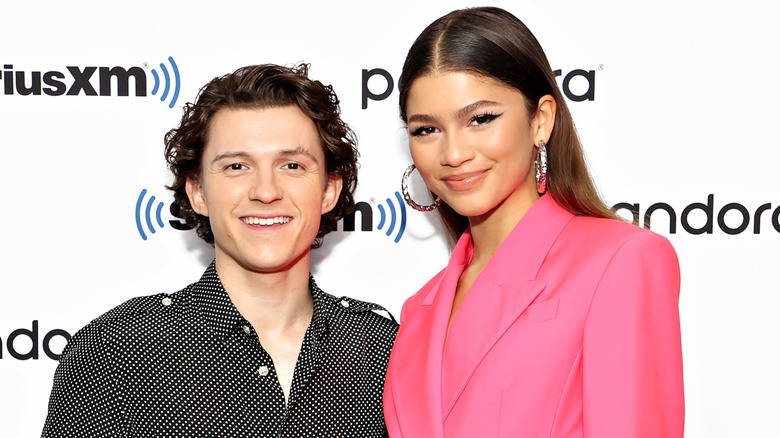 Cindy Ord/Getty Images
Not everyone has the privilege of meeting celebrity couple Zendaya and Tom Holland, but the paparazzi often catch glimpses into their courtship and revealed the truth about their relationship by sharing photos of two actors kissing in a car back in 2021. The pair has since gone public with their love and aren't afraid to show some PDA. With that being said, they still value privacy, even if there isn't much of it.
"One of the downsides of our fame is that privacy isn't really in our control anymore, and a moment that you think is between two people that love each other very much is now a moment that is shared with the entire world," Holland told GQ.
The two have started introducing each other to those close to them, be it coworkers or families. Nika King, who plays Zendaya's character's mom in the HBO series "Euphoria," is one of the few who got to interact with the two together.
And the verdict is . . .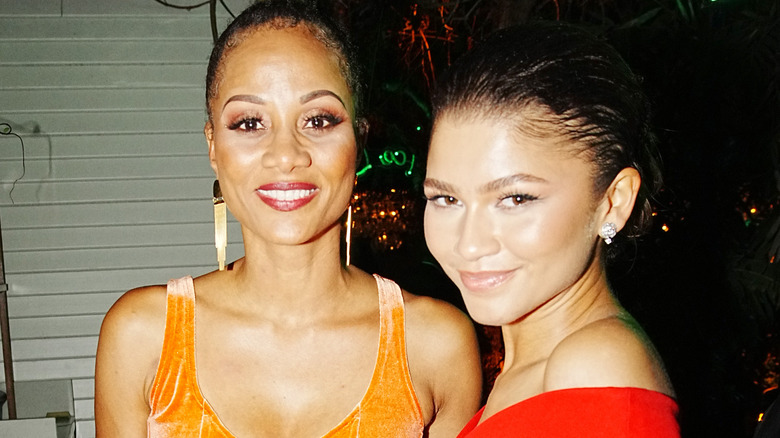 Jeff Kravitz/Getty Images
From their interactions, Nika King thinks Holland is kind and good for Zendaya. She met him during one of the dinners Zendaya hosted and has seen him around since. In addition to meeting them, she observed the two as they interacted with one another. "He's very sweet, very nice," King told Page Six. "And I don't know what the extent of their relationship [is], but they always look happy, they always look like they're enjoying themselves. And I'm just like, look, whenever I see love, I'm here for it."
King went on to talk about how important it is for young celebrities to have a support system and people that can help ground them as they navigate the world of fame. "She has a good core of people around her and I think that's also important. She keeps her clique pretty small," the "Euphoria" mom explained to Page Six. King went on to talk about how crucial it is to have a support system when young and famous.
Importance of support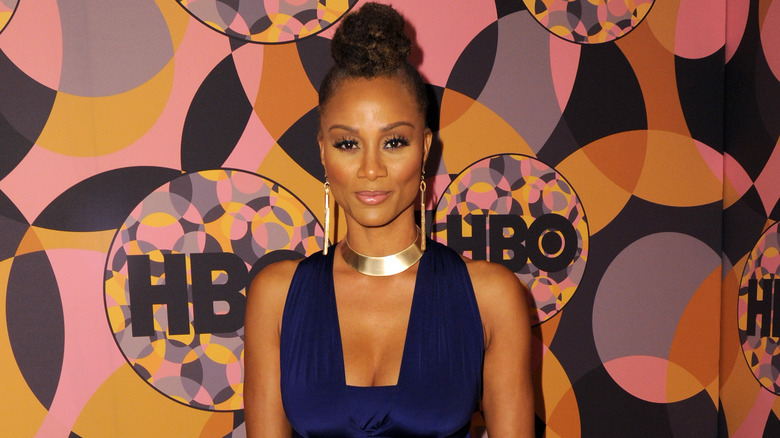 Filmmagic/Getty Images
Unlike Zendaya, Nika King didn't rise to the level of celebrity until she was older. "I'm glad it took as long as it did because if I would have gotten success early, I'm pretty sure I would've been somewhere strung out on drugs because it'll suck you in if you don't have a strong core or a foundation of who you are," King told Page Six.
King's career includes modeling and comedy in addition to acting. Throughout the years, she's faced hurdles that have largely come up in the forms of misogyny and racism. She felt pressure to change her appearance in order to adhere to societal beauty standards. Over time, she's refused to let that pressure get to her. As she expressed to Page Six, "I feel so much stronger and confident today because of it."
Since community support is so important to her, she wanted to give back. This desire, and seeing her mother's mental health struggle after being diagnosed with cancer a third time, inspired her to create the nonprofit Rose of Sharon. The nonprofit focuses on promoting wellness in the Black community by offering programs and tools that help with mental health. "So I said let me create a nonprofit that really tackles the mental health for the Black community, because getting help is a stigma in our community," King said on "The Jennifer Hudson Show," continuing that "It's time for us to take a look at our mental health, and really get it touch."