The Truth About Zendaya And Tom Holland's Friendship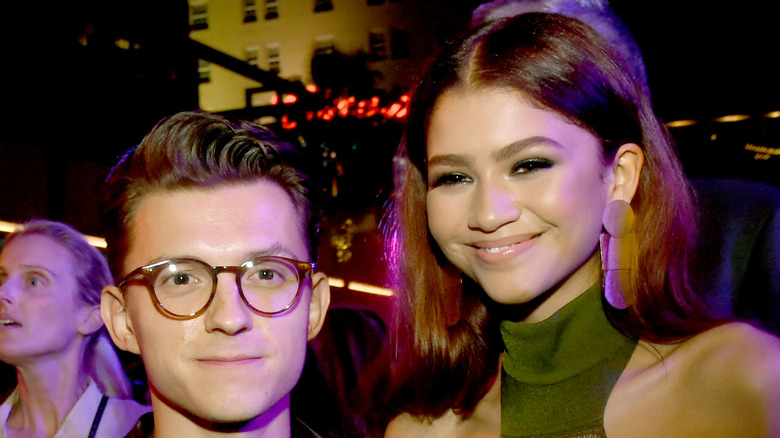 Kevin Winter/Getty Images
As co-stars in Marvel's "Spider-Man" reboot, Zendaya and Tom Holland have spent a lot of time together. Portraying Michelle "MJ" Jones and Peter Parker in three films, the actors have spent a lot of time together on screen. But are they as close as their characters when the cameras stop rolling?
Since their first appearance in "Spider-Man: Homecoming" in 2017, Zendaya and Holland have formed an everlasting bond. "This is one of the very few times where I've met people that have actually stuck around in my life consistently and we've all become so freaking close," the actress explained (via Balitang America), adding that their closeness has strongly benefited their characters on-screen.
Zendaya has even gone as far as saying Holland's personality isn't that far off from Peter Parker's. Explaining how they're always paired together for press junkets and other events, the actress described her co-star as "a great person," and that "it's nice to know that the superhero is also a good person" (via On Demand Entertainment).
Zendaya and Tom dodged dating rumors in a hilarious way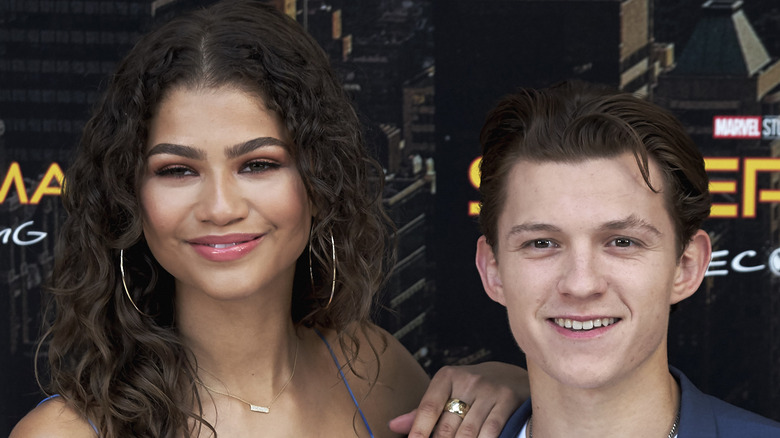 Carlos Alvarez/Getty Images
The duo isn't shy about sharing their friendship on social media either, where you'll regularly find them goofing around like siblings. But as close as their bond may be, the two haven't been romantically linked – despite the rumors circulating in 2017 after an anonymous insider told People, "They've been super careful to keep it private and out of the public eye but they've gone on vacations with each other."
However, as Elle notes, the pair made fun of the rumors on Twitter. "Wait wait...my favorite is when it says we go on vacations together HA!" Zendaya tweeted to Holland. "I haven't been on a vacation in years! hbu?" To which Tom Holland replied, "Does the press tour count?"
The "Spider-Man" lead elaborated on their friendship a little more in another interview with People, saying, "We are like the best of friends. "She's so great and amazing ... I'm very glad to have a friend like her." In a separate interview with Variety, Zendaya also put those rumors to bed. "We are friends. He's a great dude. He's literally one of my best friends," she explained. "This past how many months we've had to do press tours together. There's very few people that will understand what that's like at 20 years old."