Why Al Pacino Reportedly Asked Pregnant Girlfriend Noor Alfallah To Take A Paternity Test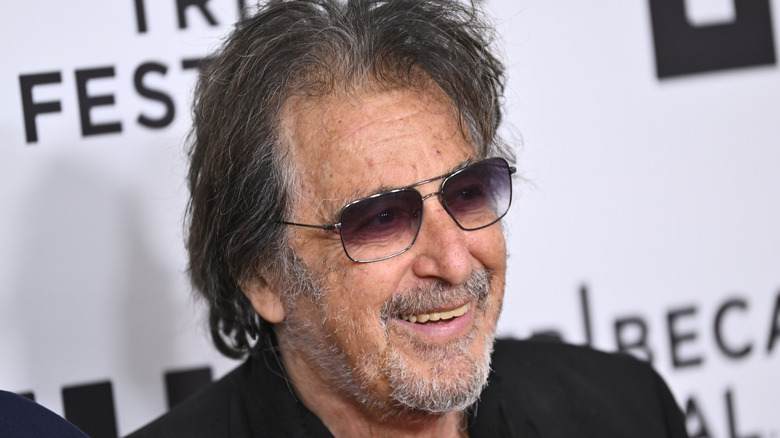 Roy Rochlin/Getty Images
Legendary actor Al Pacino broke the internet in recent days when it was revealed that he is expecting a child at 83. The "Scarface" star is having his latest bundle of joy with 29-year-old Noor Alfallah. The two were initially linked in April 2022 when they were spotted out to dinner. However, they began seeing each other in 2020. Since then, they've kept a relatively low profile, though Alfallah did share a photo on Instagram with Pacino in April during a visit to a New York art exhibit. The baby will be Alfallah's first and Pacino's fourth, though he was not immediately sold on the idea of bringing another child into the world.
Shortly after it was revealed that the couple were having a baby, TMZ revealed that Pacino demanded a paternity test. According to a source close to the pair, despite them being together for a while, Pacino had doubts surrounding if he fathered the child, who is still in the womb. Alfallah is due to give birth soon, but the couple has decided to establish paternity before the child's arrival and for good reason.
Al Pacino believed his medical issues would prevent pregnancy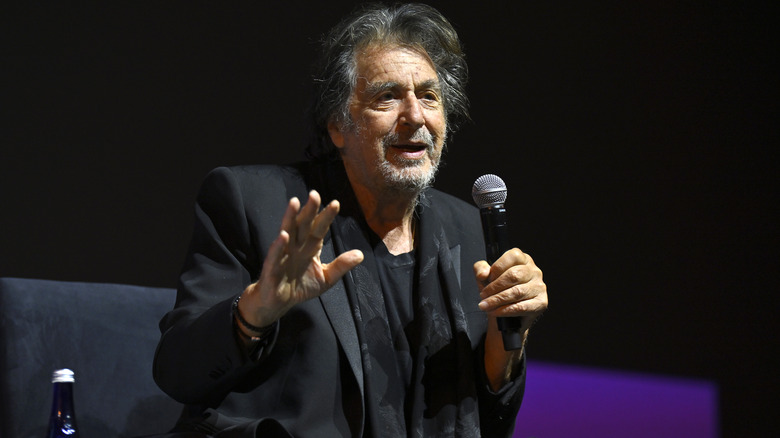 Roy Rochlin/Getty Images
Oscar award-winning actor Al Pacino may have been happily dating film producer girlfriend Noor Alfallah, but that doesn't mean he didn't have doubts surrounding her pregnancy. Per an insider, Pacino only found out about the pregnancy two months ago. The Hollywood vet was shocked and immediately demanded the test. There were also reports that the couple were broken up leading up to the pregnancy announcement. However, a separate source confirmed to People that two were still going strong, despite him only recently finding out about the baby news.
Pacino's reasoning was due to an undisclosed medical condition that he believed rendered him infertile. Some may point to a possible vasectomy but that has not been confirmed by Pacino's team. While the tipster did not go into detail regarding what health issues may have rendered him unable to have children, the star has been vocal about his battle with depression.
Noor Alfallah took a prenatal DNA test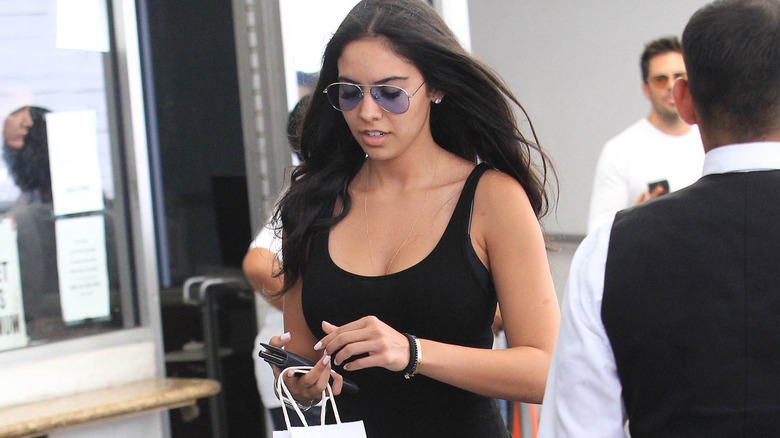 Smxrf/star Max/Getty Images
With Noor Alfallah only having a mere weeks left in her pregnancy, her boyfriend Al Pacino seemingly couldn't wait to learn if the baby was his. He reportedly had Alfallah take a prenatal DNA test, which determined that he is in fact the dad. Though prenatal DNA testing may seem a bit extreme, it is actually common and accurate.
Per Healthline, prenatal DNA testing involves taking a blood sample from both parents to conduct a fetal cell analysis. The father's blood is then compared to the fetal DNA, which is in the mother's bloodstream. The results are over 99% accurate and can be performed beginning in the ninth week of pregnancy.
Now that Pacino has been established as the dad, the couple has much to celebrate. Pacino's latest addition joins his three grown children: 33-year-old daughter Julie Marie and 22-year-old twins Anton and Olivia. None of the family has spoken out about their newest sibling, though the child is sure to be surrounded by lots of love and a bit of fame.