Why Prince Harry's Next London Trip Won't Include King Charles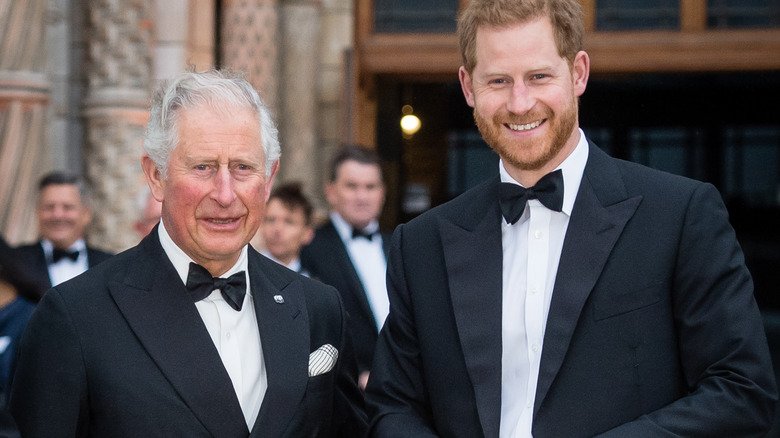 Samir Hussein/Getty Images
Prince Harry is headed back to London in the upcoming days for the first visit since King Charles II's Coronation. The Duke of Sussex will return to continue his legal battle with Mirror Group Newspapers over allegations that they illegally hacked his phone and those of his associates. Unfortunately, he will not be crossing paths with King Charles III during this visit.
The king will reportedly be out of town during his son's visit. While some may view this as another sign of a strained relationship, sources have reported that the father and son have been in contact more frequently. U.K. royal expert Omid Scobie spoke with Britain's "This Morning" ahead of the coronation, revealing that the two were on better terms.
"I don't think people know there has been a somewhat regular pattern of conversation between him and his father since the release of that book," Scobie revealed, referring to Harry's memoir, "Spare." The book was released in January 2023 and documents a host of issues, including tensions with his brother, Prince William. While the juicy read further strained the relationship with his family, it looks like things have slowly been on the mend with Charles. As a result, the king is unlikely to be avoiding Harry, as travel arrangements have simply interfered.
King Charles III will be in Romania during the visit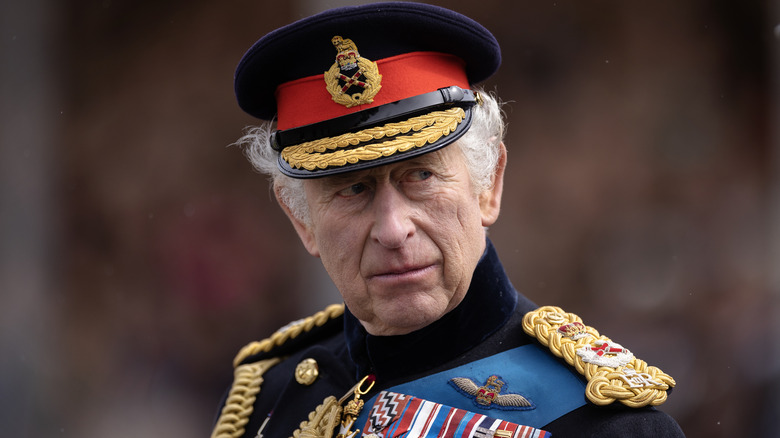 Dan Kitwood/Getty Images
When Prince Harry heads to the U.K. next week to face off in court with The Mirror, King Charles III will reportedly be in Romania. He will reportedly remain in the country for five days visiting his holiday home. The former farmhouse sits in Zalanpatak and is surrounded by hilly views often occupied by wildlife. King Charles III will not have the company of Queen Camilla during the stay. Instead, he will use his time in Romania as a solo hiking trip.
King Charles owns around ten homes in Romania, purchasing the first one in the village of Viscri in 2006. His farmhouse hideaway is even available to rent for as little as $150 a night, though it's unlikely short-term travelers will run into the king during their stay. Since acquiring his first property, His Majesty visits the country annually, spending most of his time relaxing away from his royal duties. In addition to hiking, reading and painting are his favorite pastimes during the trips.
Prince Harry does not always see King Charles III during his U.K. visits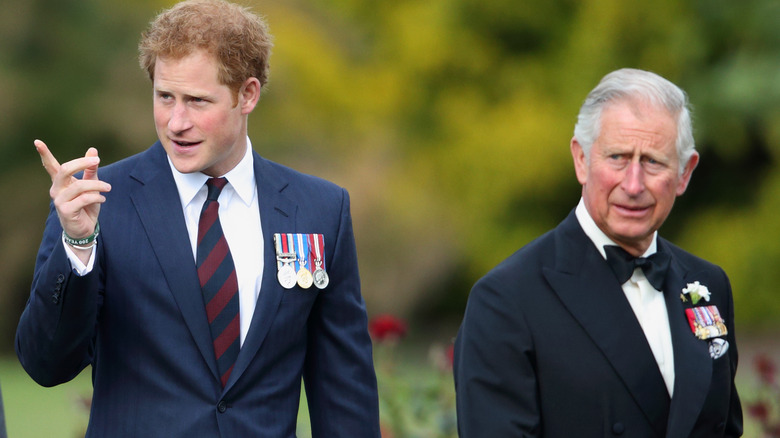 Max Mumby/indigo/Getty Images
Though Prince Harry has made the United States his primary home, there are causes that force him back to the U.K. Unfortunately, it is widely reported that Prince Harry doesn't always speak to his family during these brief stays. Even while attending his father's coronation, it's unclear if the two interacted during the ceremony, though a source told Us Weekly that the strained father and son spoke the night before the celebration.
However, prior to the coronation, Harry came back to his home country in late March for litigation surrounding his tabloid lawsuit. He did not see his loved ones during that time in the country. It is not known where Harry will lodge during his stay considering that he and wife, Meghan Markle, were asked to give up their Frogmore Cottage. Even after their move to California, the couple maintained the 10-bedroom property up until March.
Hopefully, the royal duo will set aside time to meet during Harry's next trek to the U.K., furthering the efforts to repair their shaky relationship.