Kourtney Kardashian's Biggest Plastic Surgery Regret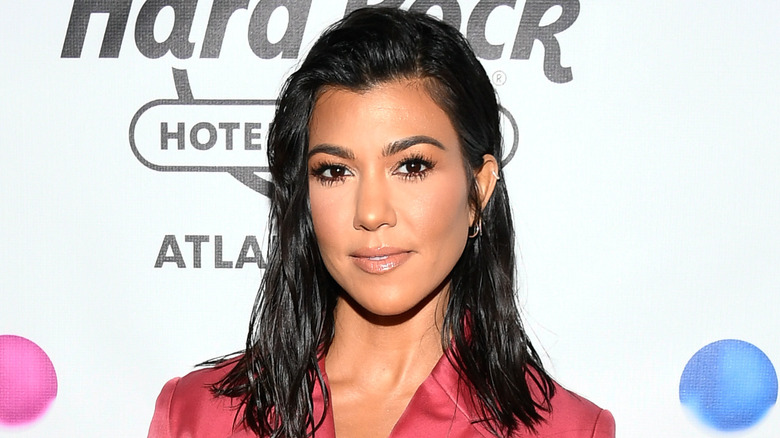 Dave Kotinsky/Getty Images
The Kardashian family has been at the center of plenty of plastic surgery speculation over the years. Although the reality stars have admitted to getting some cosmetic work done, they've also strongly denied many of the rumors surrounding their changing faces and bodies. Kourtney Kardashian has even acknowledged that she regrets having plastic surgery in the past. Meanwhile, Kim Kardashian admitted that she's had Botox, belly button tightening, some skin tightening treatments, and butt injections, while their younger sister, Kylie Jenner, infamously copped to getting lip injections and filler after intense public backlash. 
Khloe Kardashian has also set the record straight on her plastic surgeries, copping to a nose job and cosmetic injections. Of course, momager Kris Jenner has had her fair share of plastic surgery procedures, too. "Botox and fillers and laser [treatments] and things like that. I had a boob job in the '80s after four kids because gravity took over," she noted during an appearance on "Good Work" back in 2015.
With all of the rumors surrounding the Kardashians, it's hard for fans to know what to believe. However, many continue to maintain that Kourtney looks the most natural when it comes to her family's (constantly evolving) famous faces. She's also denied having anything other than breast implants done over the years, about which she's now unsure. 
Kourtney regrets getting breast implants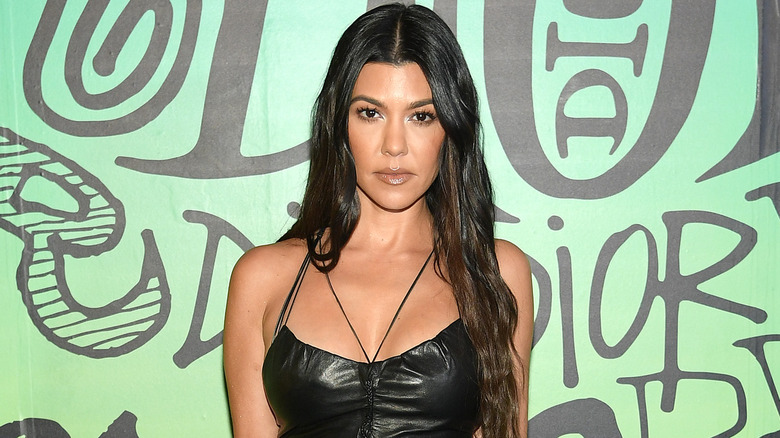 Dimitrios Kambouris/Getty Images
Over the years, the Kardashian clan has been very open about their lives, allowing fans into their homes thanks to their reality TV shows. For her part, Kourtney Kardashian has shared her relationships, children, businesses, and stunning transformation with the cameras, alongside discussing the breast augmentation she underwent at age 22. Sadly, she regrets it now. 
"I had my boobs done but if I could go back, I wouldn't have done it. I was so cute before," Kourtney told Showbiz Spy in 2011 (via People.) "I've realized that I was made to look a certain way and I'm considering removing them." A whole decade later, a fan on Instagram accused Kourtney of having multiple plastic surgery procedures. "Kourtney got plenty of plastic surgery!" one person wrote on a throwback photo of Kourtney and her famous sisters, per Page Six.
"She just did it in an extremely natural way that still complimented her features instead of [changing] them," the comment continued. "Botox, nose job, some sort of butt shot, or bbl just to start." Kourtney fired back: "No better compliment than a too good to be real kind of compliment," adding, "Um, thanks. And you were just getting started." While the Poosh founder may regret having plastic surgery, she certainly isn't the only one. 
Other stars who regret their surgery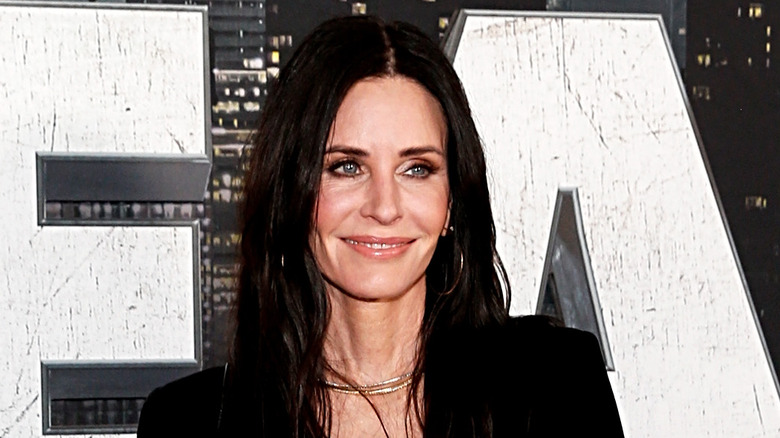 Dominik Bindl/Getty Images
In addition to Kourtney Kardashian's impressively frank admission, stars like Courteney Cox have also detailed their remorse over getting cosmetic surgery. "I didn't realize that I'm actually looking really strange with injections and doing stuff to my face that I would never do now," the "Friends" star shared with The Sunday Times in 2022. Victoria Beckham has also warned against getting breast implants (via British Vogue), while Bella Hadid wishes she never got a nose job — especially so young, as she told Vogue.  
Hollywood stars including Emma Thompson, Meryl Streep, Julianne Moore, Halle Berry, Salma Hayek, and Julia Roberts have all taken a firm stance against plastic surgery. "It's not my thing," Jodie Foster informed More Magazine in 2007 (via People). "I don't have anything against it for other people. Whatever they want to do, I'm fine with it."
The Oscar-winning actor continued, "For me, it's really a self-image thing. Like, I'd rather have somebody go, 'Wow, that girl has a bad nose' than, 'Wow, that girl has a bad nose job.' I'd rather have a comment about who I am than about something that identifies me as being ashamed of who I am." Whether a star chooses to get plastic surgery or not, it's refreshing that celebs feel that they can speak openly about this issue.