Khloe Kardashian Sets The Record Straight On Her Plastic Surgeries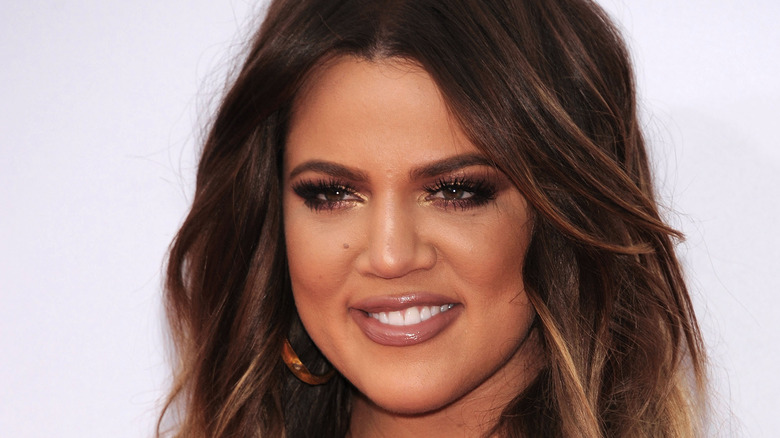 Shutterstock
Khloé Kardashian has often been the center of plastic surgery rumors, and her ever-changing looks always seem to spark debate among fans, especially on social media (via Us Weekly). In her posts, Kardashian often changes the color and style of her hair and shows off her changing body, which she works hard to sculpt at the gym (via Shape). However, it's her face that usually has fans questioning the amount of cosmetic work she's had done. In the past, Kardashian has been open about her love for style and hasn't be afraid to admit that she edits her online photos.
"Facetune is the best thing to bring to the table. It's life-changing. It's the only way to live," Kardashian told Chelsea Handler back in 2016. "It's not real, you are presenting to the world what you want them to believe you are. It's amazing. I think our society nowadays is so caught up on getting validation from the social world that no one really knows, so they post these things," the "Keeping Up With the Kardashians" star stated.
However, through it all, Kardashian has kept her confidence. "Khloé doesn't care about the backlash she's been getting from fans saying she doesn't look like herself in her recent photos. She thinks she looks great. And actually [she] does not care what people think as long as she's happy," an insider told Us Weekly back in June. Now, Kardashian is finally opening up about the work she's had done.
Khloé Kardashian admitted to having a nose job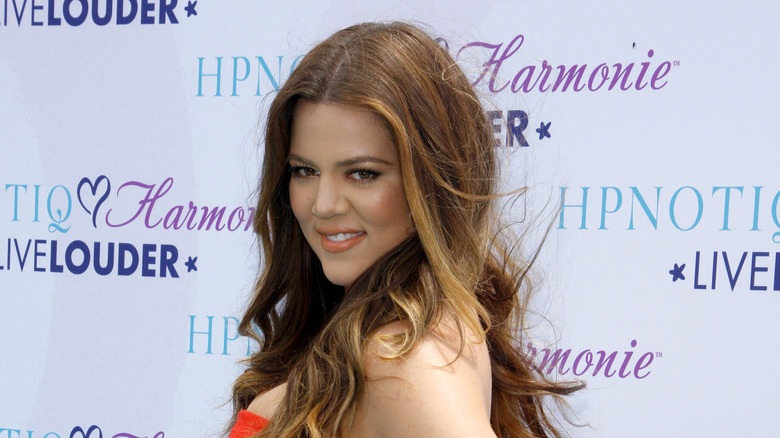 Shutterstock
According to People, Khloé Kardashian spoke candidly about her plastic surgery history during the "Keeping Up With the Kardashians" reunion. When host Andy Cohen asked Kardashian about the debate that often occurs in her Instagram comments after she posts a photo, the reality star came out and admitted that she has had procedures done, including a nose job.
"Everyone says, 'Oh my gosh, she's had her third face transplant.' But I've had one nose job, [with] Dr. Raj Kanodia," Kardashian stated. "Everyone gets so upset, like, why don't I talk about it?" she continued, adding that "no one's ever asked" her specifically if she's had a nose job. "You're the first person in an interview that's ever asked me about my nose," Kardashian told Cohen. "I've done, sure, injections — not really Botox. I've responded horribly to Botox."
Sadly, the plastic surgery debate has been a long standing issue for Kardashian. In 2016, she touched on the topic during an episode of "Keeping Up With the Kardashians," saying, "We're all putting on a f***ing mask basically every day anyway ... I think people should get plastic surgery or fillers or lasers or whatever if they want it — that should be your own personal decision," via Us Weekly. Now that Kardashian has officially cleared the air about her plastic surgery past, perhaps fans will move on.