Chris Christie's Family 'Beachgate' Scandal Explained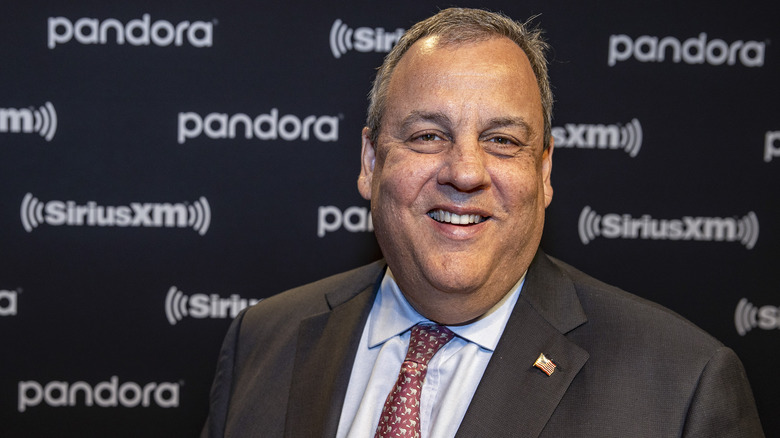 Tasos Katopodis/Getty Images
With Chris Christie expected to announce his bid for president, people are remembering his time as the governor of New Jersey. Christie was first elected to the office in 2010, then re-elected to continue the position through 2018. Born and raised in the state, he also served as U.S. Attorney for the District of New Jersey before he moved into the governor's house. 
During his tenure as governor, Christie had several up and down moments, with a seemingly love-hate relationship with the population of his state. His dedication to New Jersey after Superstorm Sandy earned him high approval. But his involvement in "Bridgegate," the conspiracy to cause massive traffic jams by closing lanes at the George Washington Bridge as an act of retaliation, soured the public on Christie's appeal.
There was also one more "gate" that had not only the state of New Jersey, but what seemed like the entire world, taking shots at Christie: "Beachgate." What was supposed to be a simple family weekend at the beach turned into an entire controversy.
The Beachgate details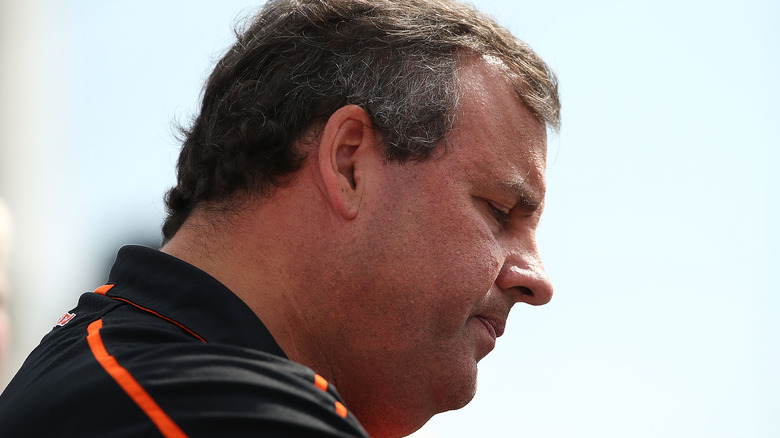 Spencer Platt/Getty Images
In July 2017, while Christie was still governor, New Jersey couldn't settle on a budget, and some government services were temporarily shut down, including those involving state parks. A gubernatorial beach house was located in one of these parks, and Christie and his family had planned to visit for a quick family trip. 
Despite the beach being closed to the public, Christie went ahead with his weekend vacation, and said during a press conference prior to the weekend, "The houses are the governor's houses and they are not asking for any services," as reported by New Jersey 101.5. "Where down at the public part of the beach there are all types of services provided like lifeguarding services ... my family doesn't ask for any services."
At the end of the weekend, an aerial photo showed Christie lounging in a beach chair, surrounded by his family. The Star Ledger, New Jersey's biggest newspaper, ran the image along with the front-page headline, "Gov. soaks up sun on beach he closed." Although he hadn't kept his weekend plans a secret, the visual proof caused criticism from New Jersey residents, with the media dubbing the situation "Beachgate." 
Christie says his family suffered the most
After the photo circulated, the public took over, creating meme after meme on Twitter. They pulled Chris Christie in his beach chair from the photo, and dropped it into various scenarios. As one person tweeted (along with an image of Christie photoshopped into a scene with the cast of "Gilligan's Island"), "Christie at the beach. The gift that keeps on giving." It was, however, not a great present for Christie's family, which includes wife Mary Pat, and their four children, Andrew, Bridget, Sarah, and Patrick.
Later that month, Christie appeared on an episode of "Ask the Governor," aired on New Jersey 101.5 radio station, and shared his thoughts on "Beachgate." The governor said the backlash over the private weekend hit his family hard: "They were more hurt by this latest episode than they've been hurt by anything else that has happened in the eight years." 
He went on to explain, "We had plans for months, a special celebration for our children and their friends. When they saw the criticism happen, they blamed themselves. They came to me and said, 'It's our fault.'" Christie assured them it wasn't, and took full responsibility for the decision.