The Question Kendra Wilkinson Can't Escape Is Also What Keeps Her Motivated - Exclusive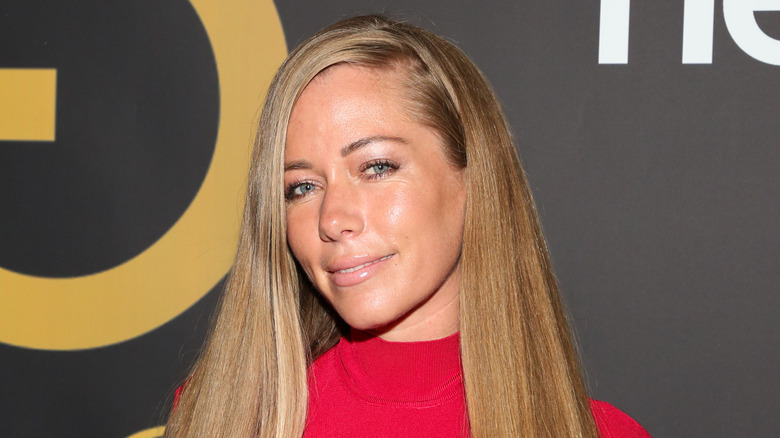 Paul Archuleta/Getty Images
Kendra Wilkinson achieved fame in the mid-2000s starring on "The Girls Next Door" on E! as one of Hugh Hefner's girlfriends living at the famed Playboy Mansion. Standing out for her humor and authenticity, she landed her own spin-offs, "Kendra" and "Kendra on Top," which followed her post-Playboy life as she got engaged and married to now-retired NFL player Hank Baskett and navigated life as a wife and mother in the years that followed.
After the cancelation of her shows, Wilkinson made occasional TV appearances but largely spent the next several years away from the spotlight. But in 2021, after getting her real estate license, she unexpectedly landed her next show, "Kendra Sells Hollywood," which explores her life as a single mom after her 2018 divorce and her journey to make a name for herself in real estate.
The List sat down with Kendra Wilkinson to catch up on her new career and Season 2 of "Kendra Sells Hollywood" — and, while doing so, we learned about her struggle to escape the past and her motivation to prove to others she can accomplish "more than just being Kendra."
The mom, reality TV star, and budding realtor explained, "I have to work so hard because people are like, 'Aren't you that Playboy girl?' And it's like, 'No, I'm now a mother of two and a real estate agent. Thanks so much. I'm really in real estate, and I'm here to do the best job, to sell your house, to help you find a house.'"
Her struggle to change how others perceive her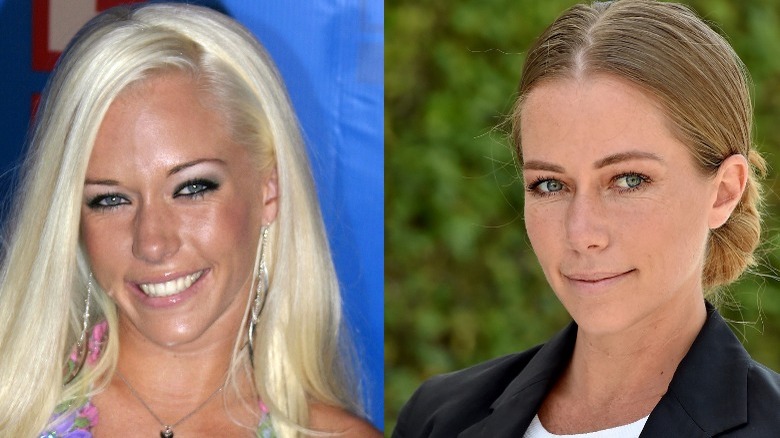 Axelle/bauer-griffin/Getty & Tinseltown/Shutterstock
Kendra Wilkinson has had a successful career in Hollywood, starring on four reality TV shows, with three being her own shows. Despite this, Wilkinson never felt she would accomplish anything more. With real estate, she said, "I was able to learn something and earn something, and it felt so powerful and so good." She added, "To sell a house and to list a house isn't easy."
What made her transition even more difficult was changing the public perception of herself. "I have this label on my head, which is 'celebrity,' 'Playboy' ... which doesn't help at all," Wilkinson explained. "You have to break down more stigma and walls than anything else because it's very challenging to approach the sales world with a public history. I have to work extra hard to make sure that people trust that I'm really doing this for them and doing it for real life."
Fortunately, she's seemingly found her niche, though it requires hard work. "[Real estate] makes me really happy ... but it's not easy. I'm probably turned down 50 times a day," she said.
On being real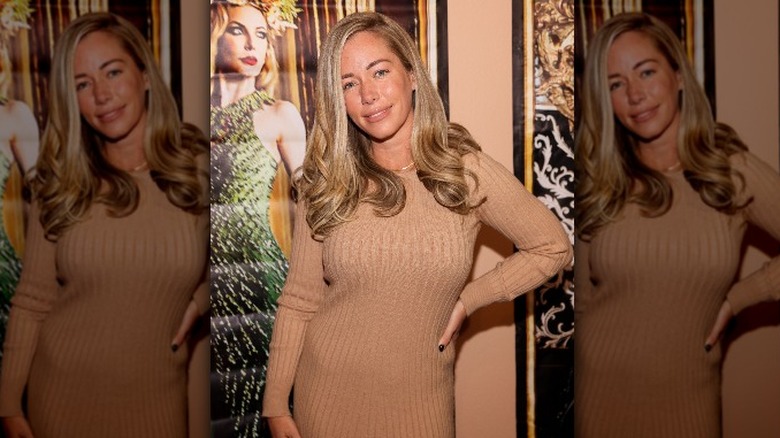 Victoria Sirakova/Getty Images
If you've seen any of Kendra Wilkinson's shows, you know she tells it like it is. After landing "Kendra Sells Hollywood," her goal was to show her authentic journey. "I can't fake anything, so you're getting a real experience through my journey. For instance, I wasn't going to fake-sell a house. If I wasn't able to sell a real house or sell anything, then that's how we're going to stay," Wilkinson said. She continued, "This is unlike any other show. This is so raw. It's not the glamorous thing you're all used to."
While Wilkinson has shared many real-life milestones on camera, her proudest moment has been selling her first house. "In that moment, it wasn't for anybody else but me and my children," she said. "We could have easily faked it like other shows do, but nope. I was so proud of myself. I don't remember the last time I felt proud of myself like that. It was strength I've never known before."
In Season 2 of "Kendra Sells Hollywood," the stakes are higher than ever. Episodes 3 and 4 of the six-episode season debut today, June 2, on Max, to be followed by the final two episodes on June 9.