B&B's Krista Allen Teases Taylor's Next Move In Her Quest For Ridge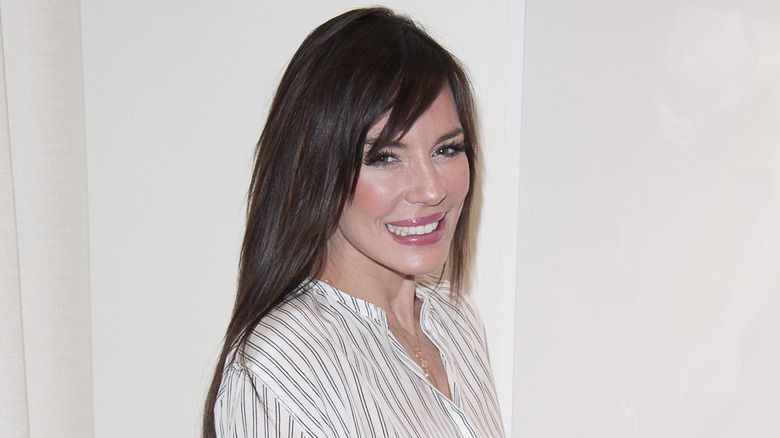 Lilly Lawrence/Getty Images
After decades of fighting over Ridge Forrester (Thorsten Kaye), Brooke Logan (Katherine Kelly Lang) and Taylor Hayes (Krista Allen) issued a ceasefire in late 2022. Ridge's incessant flip-flopping between the two women finally reached an astonishing conclusion. Instead of allowing Ridge to choose which woman he wanted, they chose themselves. The women formed a pact to not feud over Ridge moving forward, and made an attempt at forming a genuine friendship. 
For a while, the friendship was going strong, and they were growing closer every day. However, Ridge's return and revelation that he was working with the FBI to end Sheila Carter's (Kimberlin Brown) reign of terror changed things. Suddenly, they were forced to contend with the single greatest obstacle facing their newfound friendship: the man they've both loved. It was easy to maintain the new friendship when Ridge was seemingly galavanting off into parts unknown, but now that he's back, the vibe has shifted. 
The official Twitter account for "The Bold and the Beautiful" recently posted a video previewing the friendship between Brooke and Taylor facing serious jeopardy. In the video, Taylor is shown conspiring with Brooke's ex, Deacon Sharpe (Sean Kanan), and it appears Ridge is in her sights yet again. In fact, Allen herself all but confirmed this to be true in a recent tweet. She responded to a fan's comment and assured them that the friendship between Brooke and Taylor is kaput. 
Krista Allen warns Taylor's shady side is coming back out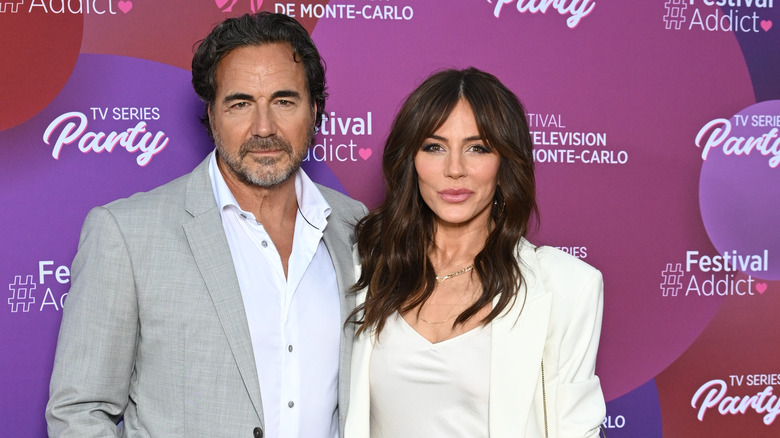 Stephane Cardinale - Corbis/Getty Images
Brooke Logan and Taylor Hayes' pact of peace was never going to last. Despite rumors that Brooke and Taylor's friendship could go next-level, it's now evident that "The Bold and the Beautiful" is going in the opposite direction. The feud between the two is set to be reignited because of their mutual affection for Ridge Forrester. Taylor is teetering with danger by teaming up with Deacon to achieve her goal, but the intention is clear: Keep Brooke and Ridge apart. 
Krista Allen reacted to a tweet from a fan that stated, "After today's show, I have no problem with ShadyTay ... because it was established Brooke broke the pact first. The Braylor contract is now null & void." In her response, Allen wrote, "Yessss! ShadyTay is gonna come out to play!" The implication is certainly there. Taylor still wants Ridge, and Brooke is the greatest threat to being able to reunite with him. 
Taylor teaming up with Deacon, despite being morally questionable, is a genius move. Deacon played a primary role in why Brooke and Ridge's marriage hit the skids. Brooke's drunken New Year's Eve kiss with Deacon is what sent them on a downward spiral, and Taylor is well aware of that. If Deacon can become a genuine option for Brooke — or at least make it appear that way — Ridge could be distracted or blinded by anger long enough to choose Taylor instead.