Where Does Britney Spears' Relationship With Her Mother Stand Post-Conservatorship?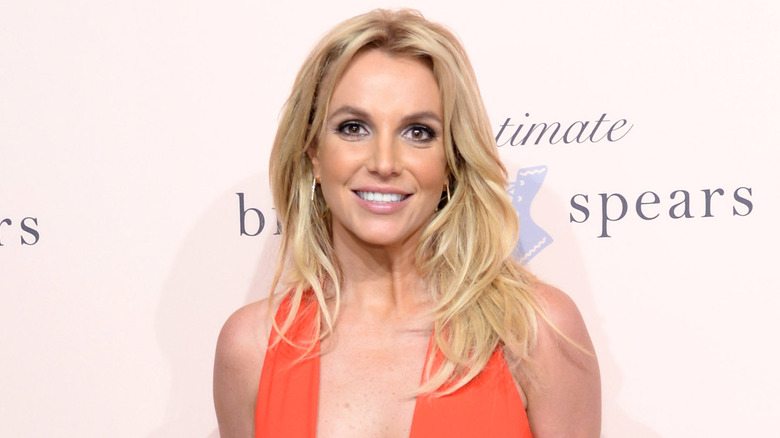 Kevin Mazur/Getty Images
Britney Spears has seen more than her share of ups and downs during her career, and her relationship with her family members has been complicated, to say the least. Sadly, Britney's connection to her mother Lynne Spears has also been tumultuous, many of which stemmed from her conservatorship. After struggling publicly, Britney was placed under a conservatorship in 2008, which was run by her father, Jamie Spears. Britney's mother was by her side for much of her early career. The duo even co-wrote Britney's song "Heart to Heart" together. Britney and Lynne's relationship was primarily kept out of the spotlight during the conservatorship. However, in 2019, reports surfaced that revealed Lynne wanted to see her daughter get back into treatment, which reportedly infuriated Britney.
In 2021, Britney spoke about her conservatorship and revealed that she wanted out of the legal situation. At the time, an attorney for Lynne revealed that Lynne was a "very concerned mother." Later that year, Britney claimed that the conservatorship was her mother's doing. "My dad may have started the conservatorship 13 years ago ... but what people don't know is that my mom is the one who gave him the idea !!!! I will never get those years back. She secretly ruined my life," Britney wrote on Instagram (via Marie Claire.)
When Britney married Sam Asghari in 2022, her family was not in attendance. "You look radiant and so happy!" Lynne commented on social media photos posted of the ceremony. It seems that Britney and Lynne have reached a turning point in their relationship.
Britney and Lynne reconcile after three years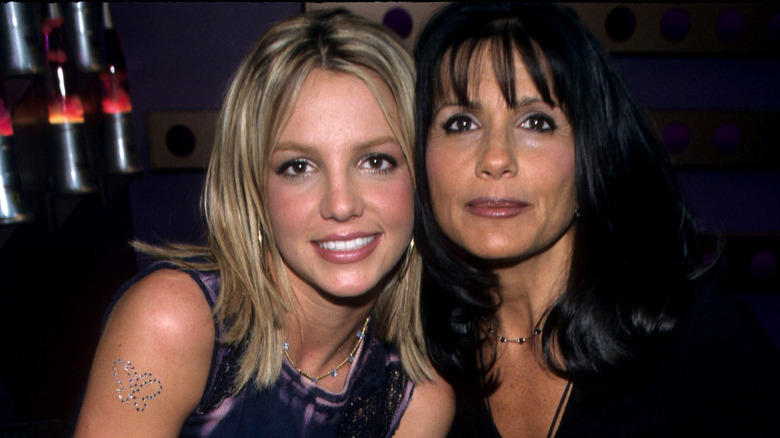 Kevin.mazur/Getty Images
Britney Spears' conservatorship was terminated in 2021 after 13 years. During the time, Britney criticized many members of her family, including her mother Lynne Spears for the abuse she said she suffered during the conservatorship. However, in May 2023, the "Circus" singer seemed to be willing to work things out with Lynne. Britney took to social media to share that she and her mother had reunited and that she couldn't be happier about it.
"My sweet mama showed up at my doorstep yesterday after 3 years ... it's been such a long time ... with family there's always things that need to be worked out ... but time heals all wounds !!!" Britney's wrote via Instagram. "After being able to communicate what I've held in for an extremely long time, I feel so blessed we were able to try to make things RIGHT!!! I love 💕 you so much!!! Psss... I'm so blessed we can have coffee together after 14 years!!! Let's go shopping afterwards!!!" she added.
Britney's relationship with her mother has been strained for years, and many fans were happy to hear that she and Lynne had taken the first steps to mend fences. However, the singer's other family ties still seem to be severed.
Britney still has plenty of family drama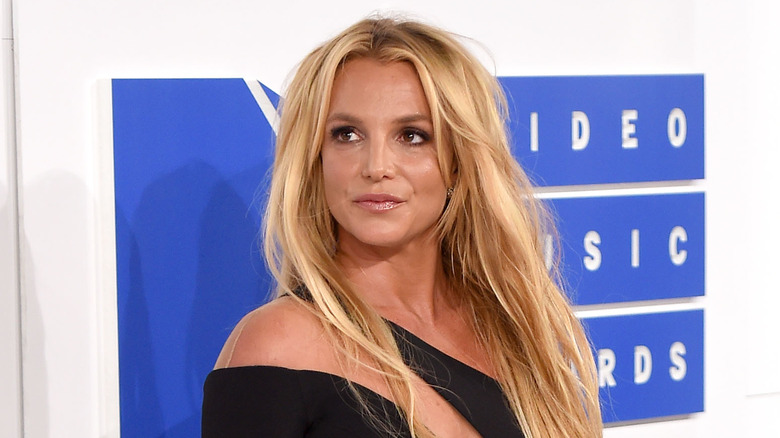 Nicholas Hunt/Getty Images
After Britney Spears was released from her conservatorship, a source close to the family told Fox News that the singer's relationship with her father, Jamie Spears, was on the rocks, but not beyond repair. "Britney's relationship with her father is complicated but mendable especially if he has a real desire to not act on her behalf and just wants to be there for her as a support and sounding board," the insider said. "Sure, they're a bit estranged but really as a result of the control he's had over her all these years – it's almost like a family business except the business is Britney."
For her part, Britney was adamant that she didn't want her father calling the shots in her conservatorship during their court battle, claiming that her parents set up her conservatorship unfairly. "It was pure abuse," Britney said at the time (via Us Weekly.) "And I haven't even really shared even half of it." Britney also claimed she felt her family should be in jail for what they've done to her, per Insider. Over the years, Britney has also had a rocky relationship with her younger sister, Jamie Lynn, and the two haven't publicly acknowledged a reconciliation either.
Despite all of the drama in the Spears family, fans are hoping that Britney's reunion with her mother will be good for the star and lead to healthy healing for the family.