Prince Harry's Upcoming Court Appearance Set To Break Century-Old Royal Record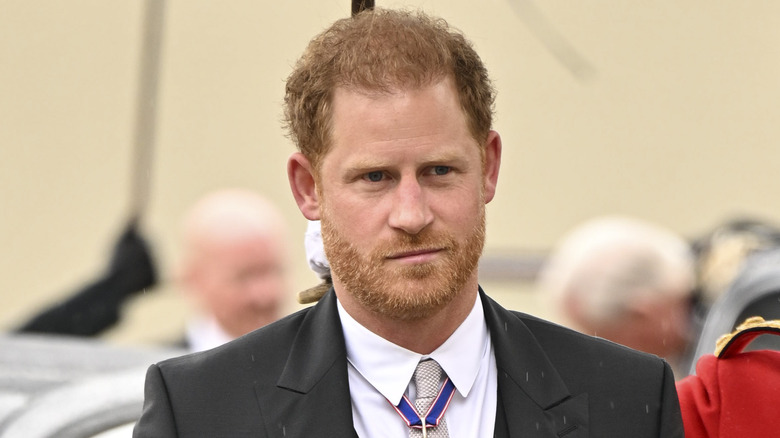 Wpa Pool/Getty Images
It looks like Prince Harry is making waves yet again.
The Duke of Sussex isn't good at staying out of the headlines. He has laid out many shocking claims in his memoir, "Spare," that include accusations against his brother Prince William, his sister-in-law Kate Middleton, and other members of the British royal family. More recently, the prince called out paparazzi for endangering him, his wife Meghan Markle, and his mother-in-law, Doria Ragland, in an alleged "near-fatal" car chase. It's clear the royal isn't shy about speaking up for what matters most to him, so we're thinking he'll feel more than ready to testify during his upcoming court appearance. The case puts certain British media outlets under the spotlight, so it will likely be a passionate moment when the prince takes the witness stand.
Potential repercussions for the accused news outlets aside, Prince Harry's appearance in court is making headlines for another big reason. He's set to break a royal record that's stood for more than a century.
He's the first senior royal to testify in 130 years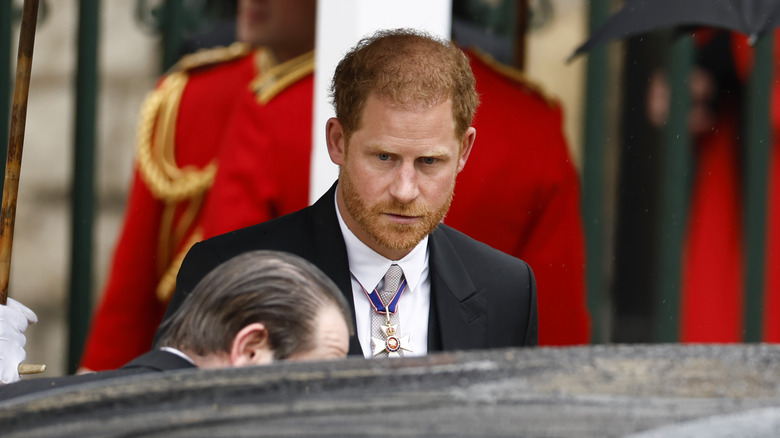 Jeff J Mitchell/Getty Images
Prince Harry and other celebrities are fighting for their privacy, and they've taken their battle to the courtroom. According to the Associated Press, Prince Harry, along with Sadie Frost, Elton John, and others, are suing Mirror Group Newspapers, publisher of the Daily Mail and the Mirror, for an invasion of privacy through phone hacking. It's not Harry's first legal case, as the royal has also taken legal action over the removal of his royal bodyguards.
Prior to this case, the last senior royal to testify in a court setting did so 130 years ago, and it was Edward VII. Per Reuters, Edward testified in court twice before he took the throne and became king. In 1870, the royal had to defend his name in a divorce case where he was accused of being a cheating spouse's lover. The second court appearance came in 1891, when he was called to settle a card game dispute. Harry's court appearance doesn't sound quite as spicy as his relative's, but the Duke of Sussex will surely have all eyes on him this summer. The case could set the precedence for respecting celebrities' privacy in the future.