Taylor Swift's Fans Stop At Nothing To See Her Perform Live (Just Ask This Swiftie Turned Security Guard)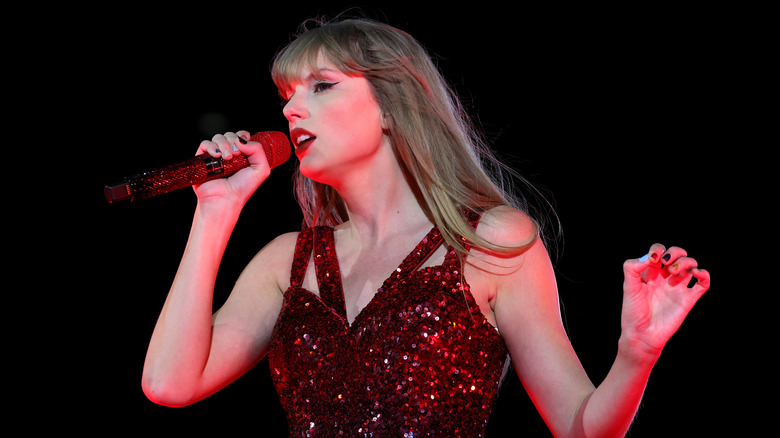 Kevin Mazur/tas23/Getty Images
It's well known that Taylor Swift is one of the most beloved musicians in the world. Her fans take their love quite seriously, finding easter eggs in "The Eras Tour" and in the smallest details, stopping at nothing to show their support. When the popstar announced her tour, fans quickly added dates to their calendars and began searching for the perfect "Eras Tour" outfit. Unfortunately, when tickets did become available, fans were left disappointed. According to Forbes, people waited for hours in virtual Ticketmaster queues only to be left empty-handed. Even those who did scored tickets ended up spending a ton more than they expected. 
Still, the long queues and prices didn't stop true Swifties from getting their hands on a ticket. Some chose to fly to different cities to see Swift while others have dropped hundreds to thousands of dollars for seats. However, those who weren't lucky enough to have a ton of cash to spend on concerts were left without many options. That's when one fan got creative and decided to stop at nothing to see Taylor Swift. 
One superfan got a job as a security guard for the Taylor Swift concert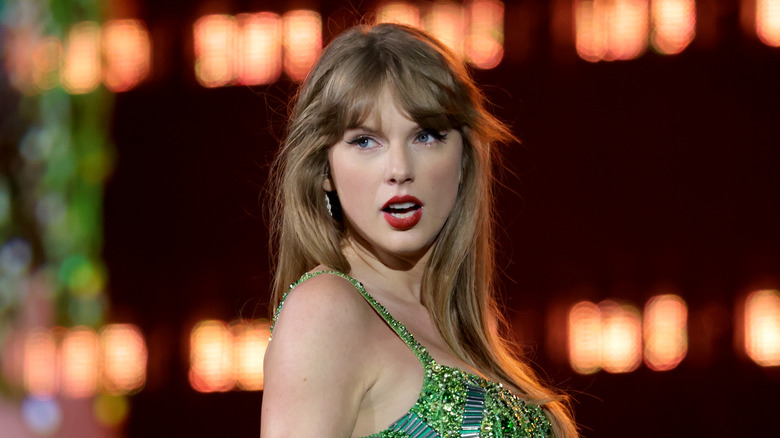 Kevin Mazur/tas23/Getty Images
How far would you go to secure tickets to the Taylor Swift "Eras Tour"? One fan, who may not have been able to afford the high price of resale tickets, was willing to take whatever steps necessary to see Swift live. After TikToks went viral of a passionate, Swift-loving security guard at the Nashville show, media outlets took note. 
Eventually, it was revealed by News Channel 5 Nashville that the guard's name was Davis Perrigo, a local to Nashville who actually had no prior experience in security. In fact, Perrigo's day job is as an accountant. However, when Perrigo realized he would not be able to see Swift the old-fashioned way (by simply buying a ticket, that is), he chose apply for a security guard position at the venue.
Not only was Perrigo able to see Swift live, he got to stand next to the stage — closer than any regular ticket could have gotten him.
Other Taylor Swift fans who are doing whatever it takes to see her live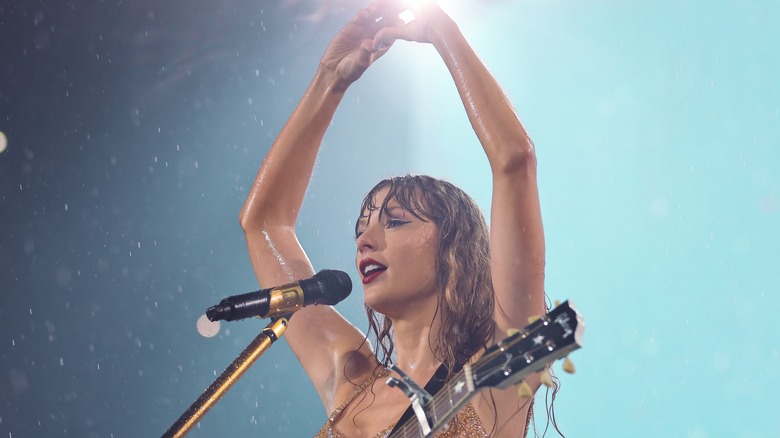 Tas Rights Management/Getty Images
The genius idea to apply as a security guard also gave him a bit of internet fame. Some of the videos of him singing to Taylor Swift went viral. "I showed someone at work, like, 'Hey, this video got 10,000 views,' and then by that night, it was over one million. I was like, 'OMG, this is out of control,'" Davis Perrigo told News Channel 5 Nashville.
However, Perrigo isn't the only one who stopped at nothing to see Swift belt out "Lover" and "Karma." According to The New York Times, after some major Swifties were also unable to snag their tickets via Ticketmaster, they turned to each other, forming social media groups and creating spreadsheets to figure out a way to get in. One fan began searching for tickets so often that she told the outlet that it became "like[a] second job." And other fans did the same, starting Twitter accounts to help true fans get the tickets they desire. No matter what people say about Swifties, one thing is for sure, there is no other fanbase as loyal as them.