What Tyler Hynes Did Before Becoming A Hallmark Star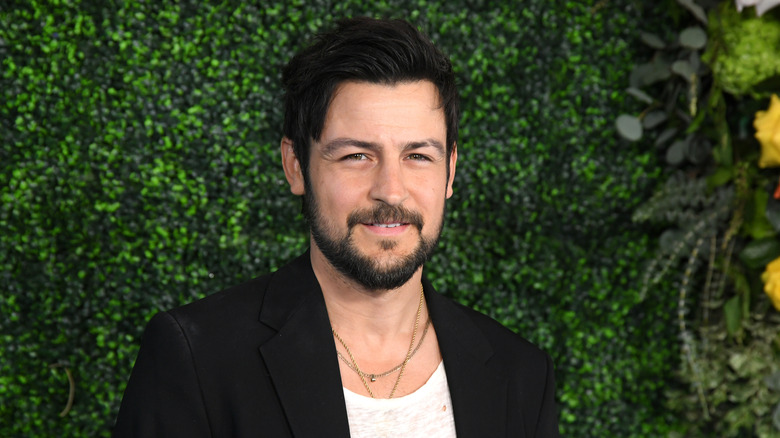 Michael Tullberg/Getty Images
There's nothing better than grabbing the popcorn and sitting down to your newest Hallmark movie addiction. And more likely than not, that Hallmark Channel feature giving you all the feels includes your favorite Canadian hottie, Tyler Hynes. Joining the ranks of Hallmark in 2018, the "Flip That Romance" star has been winning the hearts of Hallmark fans all over the globe.
However, Hynes wasn't always the diverse actor playing characters like high school boyfriend Cooper Avchen or the mystery photographer Jake. In fact, his career as an actor started in his youth with his love of theater. But as you already know, it didn't end there. He easily made the transition to the big screen alongside other well-known actors in the field.
Explore the journey that Tyler Hynes' career has taken, from theater to film to production. Sink your teeth into the many faces of this "Three Wise Men and a Baby" actor by learning what he did before joining Hallmark. 
Theater won Tyler Hynes' heart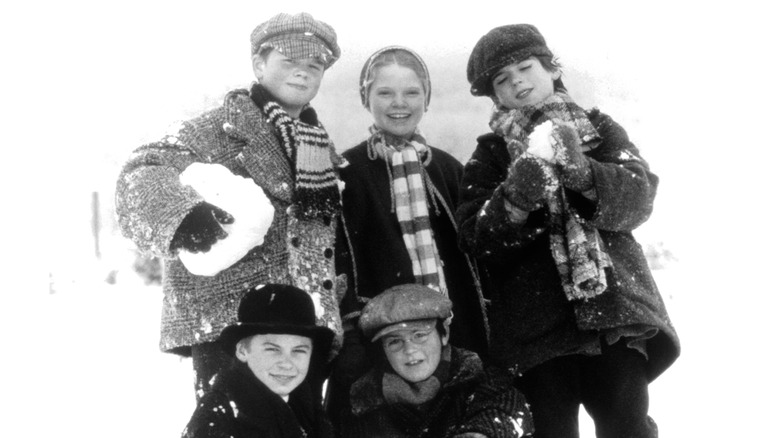 Michael Ochs Archives/Getty Images
Not many celebrities start out their career walking the red carpet or getting discovered at a local diner. For many, the love of the stage starts in their youth, and this is exactly how Tyler Hynes found his way to your TV screen. Before he won the hearts of thousands of fans as Ben in "Always Amore" or Jamie in "An Unexpected Christmas," Hynes played Tiny Tim in 72 performances of "A Christmas Carol," according to his website. Given his love for acting and successful performance in his breakout role, this prolific actor moved on to another stage show, the rock opera "Tommy," before moving in front of the camera to start his film career.
The transition from theater to film can be difficult for some stars, but Hynes melded into the film industry easily by taking on the role of Demi Brooke in "Little Men" and Chip in "Home Team," working alongside Steve Guttenberg. But, it was on the television screen where his skills garnered him the most notice from fans and critics. 
He was an award-winning child actor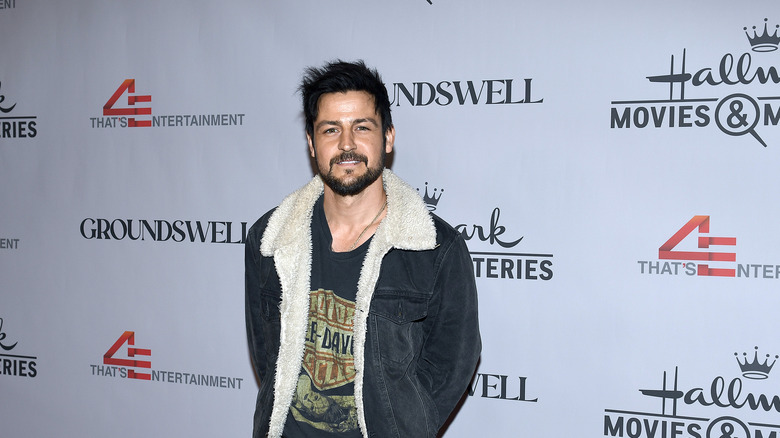 Michael S. Schwartz/Getty Images
As you were watching Tyler Hynes sweep you away in "Winter in Vail," you might have thought his face looked distinctly familiar. It wouldn't be surprising, given his multitude of TV roles as a teen actor. However, two roles brought his skills alive on a national level and in the heart of his fans.
Not only did his face also become the love of many teen girls as the determined warrior Atreyu in the 2001 TV series "Neverending Story," but he became an award-winning actor for his supporting role in the Disney Channel Original Movie "The Other Me," starring Andrew Lawrence. While many child and teen actors have difficulty finding their way into the spotlight as an adult, Hynes continued working well into adulthood through several successful TV series by morphing himself into a doctor, bad boy, and playful heartthrob on more than one occasion.
Tyler Hynes shows his dark side
Tyler Hynes continued to diversify his skillset by taking on various guest roles in a host of mainstream TV series like "Hartland," "Rookie Blue," "NCIS," "Saving Hope," and "The Firm." Through these memorable performances, he took on bigger roles like Vince Legare in the crime procedural "19-2."
Much different from the sensitive, loving "It Was Always You" star you've come to know and love, seedy cop Vince in "19-2" worked in the Montreal Police Department until he ultimately got thrown out after he was double-crossed. You might not have realized your favorite holiday hunk had such a prolific film and TV background, but it's not just acting that Hynes has dipped his toes in through the years. He's also tried working on the other side of the camera by writing and directing his own films. He's a real triple threat in Hollywood — quadruple if you count his producing credits.
A life behind the camera lens
Everyone knows that Tyler Hynes is hard to avoid when the camera is on him. No matter what character he's playing, his raw talent draws your attention. However, his heart isn't only found in front of the camera. This diverse actor and director is just as at home behind the camera. 
His love for directing started with his own short film called "Help Doug Recycle." This 2010 documentary shows the day in the life of Doug, a homeless man with substance abuse problems. He also directed and starred in the 1970s love story "Firefly" in 2012 and the 16-minute cyberwar short film "AFK" in 2015.
Before starring in his first Hallmark film, Hynes also directed several music videos like "Heaven," "Shades of Grey," and "Easy Go." Not everyone can make working in front of and behind the camera easy, but Hynes' method of acting and creativity shines through the lens of his short works. While his directing speaks for itself, it was his made-for-TV movies that helped to shape him into the Hallmark actor you adore.
The making of a Hallmark star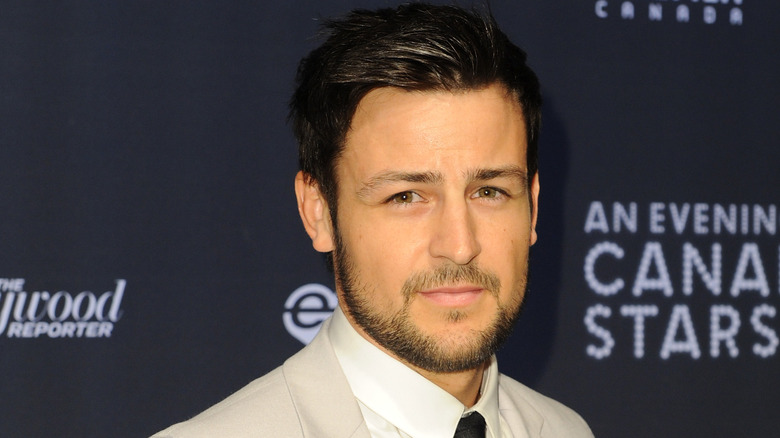 Joshua Blanchard/Getty Images
TV movies have really allowed this 37-year-old actor to delve deep into the different areas of his psyche and push his limits. However, it was hard to miss the fun leading man you've come to know on Hallmark in the 2017 UpTV hit "The Mechanics of Love." Playing the lovable mechanic, Jake Henderson, Tyler Hynes' character finds his way back into Mattie Dupree's heart, making her wonder if life in the big city is all it's cracked up to be.
The depth of character this Canadian filmmaker displayed caught the interest of Lifetime, and he joined the cast of the "UnREAL" TV series in 2018. It wasn't long after that he joined the Hallmark Channel family with his role of Lance in "Falling for You," but it was just the start of a successful collaboration. In fact, Hynes feels right at home at Hallmark, as you can see when he sat down and told Southern Living, "A lot of gems came out of the fact that we all just care about each other and really want to do this."
While Hynes might be most known as the hunky, lovable leading man on over a dozen Hallmark Channel movies, he's had a prolific career on stage and on all sides of the camera. He's also used his past experiences and love of creation to become memorable, loving Hallmark characters that have easily won fans' hearts.