What Tyler Hynes Appreciates Most About Hallmark Movies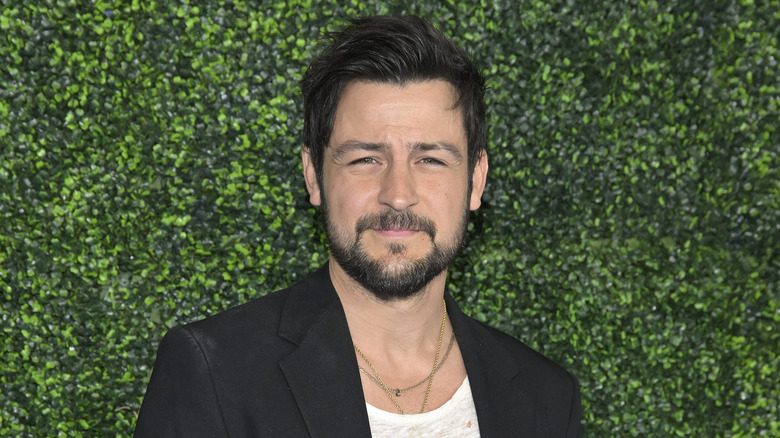 Michael Tullberg/Getty Images
Tyler Hynes has been working in the entertainment industry since 1998. The actor has had roles on "Letterkenny," "UnReal," and several other TV shows, but Hynes is best known for being a Hallmark hunk. Hynes began working for the network in 2018 and has starred in 15 films so far. Hynes has worked on several Christmas movies for Hallmark, including "Three Wise Men and a Baby," which, according to Variety, was Hallmark's most-watched film of 2022. In 2023, Hynes was cast in another Hallmark romantic flick, "A Picture of Her." Hynes is one of many actors who has established a significant working relationship with and decided to continue working with Hallmark.
Other Hallmark stars like Candace Cameron Bure have moved on to Great American Family (GAC), a conservative network. GAC is actually the brainchild of Hallmark Media's former CEO, Bill Abbott. Abbott resigned from Hallmark in 2020 and went on to find GAC. While several have followed Abbott to GAC, it appears that Hynes isn't going anywhere. Speaking about Hallmark to Entertainment Tonight in 2022, Hynes told the publication, "It is an exciting time actually to be here." He's also openly discussed that he loves the feelings Hallmark movies provide viewers.
The actor commends Hallmark for their inclusion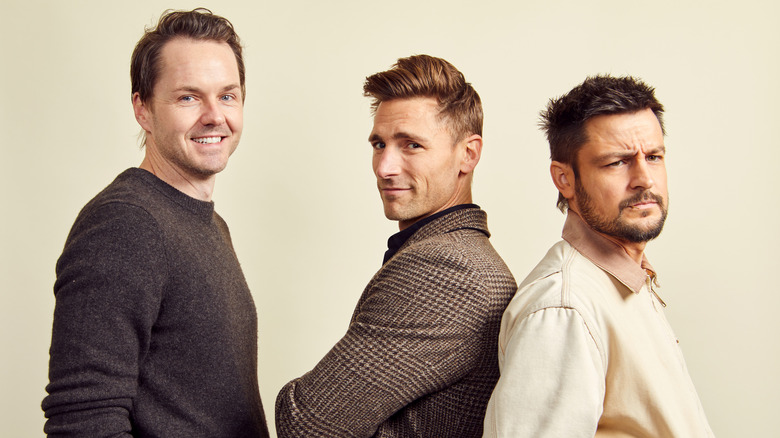 Emily Assiran/Getty Images
In an interview with Us Weekly, Tyler Hynes said that Hallmark feels like a family. Beyond this, however, Hynes has continually expressed admiration for Hallmark movies. While discussing his 2021 Hallmark film "It Was Always You," Hynes explained to Entertainment Tonight why he decided to work on the project. He said, "I'm always in pursuit of someone having a visceral reaction to something, either it turns you off or on, and I hope that this movie gives you that sort of reaction of something." 
Speaking with Southern Living about "It Was Always You," Hynes compared Hallmark movies to classic rom-coms. He said, "I'm really happy that Hallmark has carved out this niche and kind of revitalized this genre." Hynes has also praised Hallmark movies for broadening the stories they tell. 
For example, Hyne's hit film "Three Wise Men and a Baby" centers on the relationship between three brothers as they care for a baby. Hynes told Entertainment Tonight that he was proud to be in a film different from other Hallmark movies. He noted, "And I think Hallmark, I believe, is more interested in those kinds of stories from the conversations that I've had, just telling a more diverse palette of stories that are not just relationship-based, I mean, in your traditional sense. But more in all of its shapes and sizes." Hynes went on to say that he and Hallmark are committed to being as inclusive as possible.
Tyler Hynes has a special connection with his Hallmark fans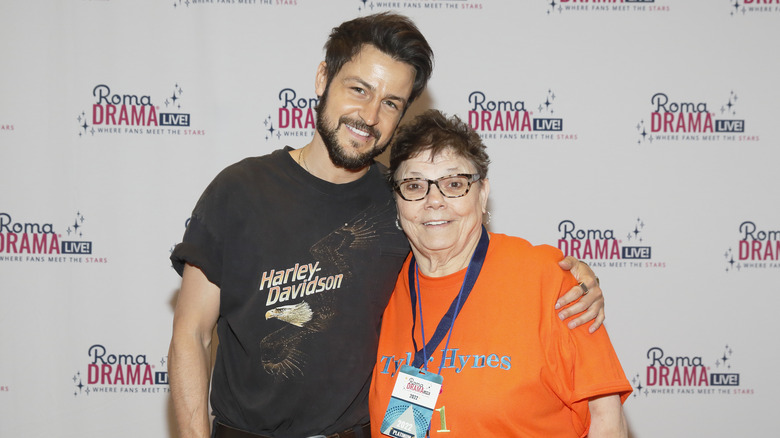 Mireya Acierto/Getty Images
Tyles Hynes has plenty of good things to say about Hallmark fans. He told Us Weekly, "I can't tell you enough about the human beings who watch these movies and how kind and lovely and wholesome and earnest and authentic they are. And I think it's a very unique place." Hynes fans affectionately refer to themselves as "Hynies." Hynes explained to TV Fanatic that he prefers to use the word "enthusiasts" rather than "fan" and that he owes his career to his enthusiasts. The actor discussed his enthusiasts and RomaDrama, a convention for Hallmark fans, with WhatToWatch.
Hynes explained that meeting his enthusiasts is everything to him and that he's honored he can be a part of their life in some way. Discussing his interactions with them, he told WhatToWatch, "None of it feels forced or manufactured or disingenuous or intrusive or anything. It is just such pure humanity. It's just like such pure humanity is the best way I can describe it. I could do this all day, forever." At the time of this publication, there's yet to be a word on what Hynes' next project for Hallmark will be. However, he recently starred in a short film called "Chimera."