'With Love' Star Emeraude Toubia On Spotlighting The Latino Community On Screen - Exclusive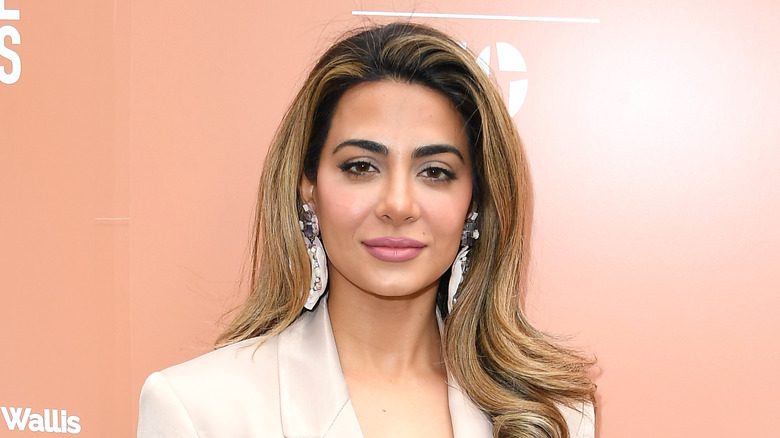 Steve Granitz/Getty Images
Emeraude Toubia is seeing her star rise through roles in "Shadowhunters" and Prime Video's "With Love," and she isn't stopping there. Toubia has also started her own production company and is dedicated to telling women-led stories in future projects. In her exclusive interview with The List, Emeraude Toubia shared that it was her "With Love" showrunner, Gloria Calderón Kellett — who was also behind the fan-favorite series "One Day at a Time" — who has provided major opportunities to explore her creative range. Toubia is also dedicated to helping others climb the ladder on her way up: "I want to continue to create open doors for people, just [as] Gloria has opened doors for me, and take people under my wing as well and create content that I don't see out there." 
The cast of "With Love" represents a range of stories, all through the lens of a rom-com series set during the holiday season. Emeraude Toubia told The List what it's been like working with such a diverse and talented cast, as well as how she feels the show and its characters spotlight the Latino community.
With Love doesn't rely on played-out narratives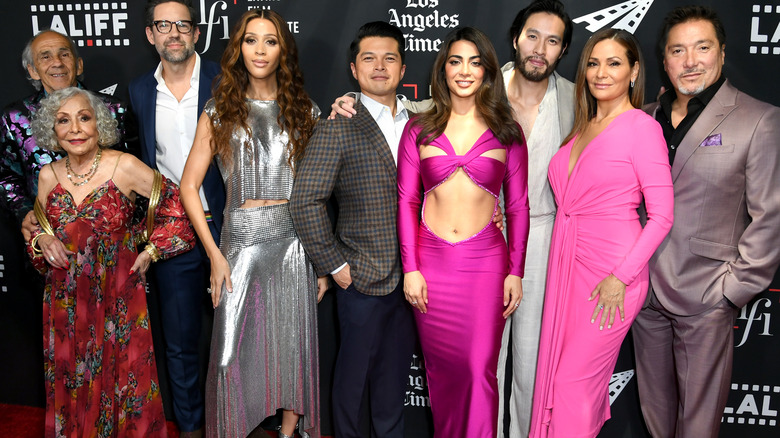 Jc Olivera/Getty Images
In her interview with The List, actress Emeraude Toubia made it clear that "With Love" is "more than a rom-com." She explained, "It's a show that brings together a traditionally marginalized community and finally puts them front and center and lets them have a happy ending." The actress also noted how limited the range of Latino stories has been in other examples of media and TV. Toubia clarified that, in terms of happy endings, "That's not normally what's seen on TV with people of color. We're usually in trauma scenarios, which is fine, but that's not the whole truth." 
Thankfully, the story of "With Love" is a collaborative and rich ground from which the future of Latino representation in media can grow. Emeraude Toubia also gave special credit to the people that have made the groundbreaking show a reality. "It's great to be a part of this show that's so positive and uplifting, because we need that for our community," the actress shared.
The show is a source of inspiration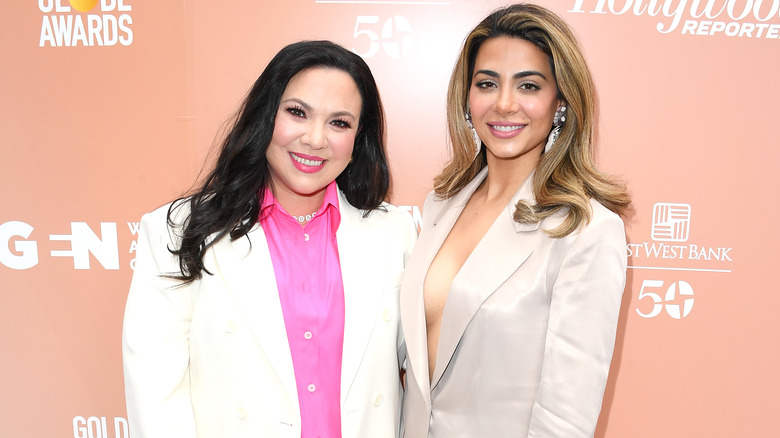 Steve Granitz/Getty Images
Emeraude Toubia has been particularly inspired by the showrunner for "With Love," Gloria Calderón Kellett, sharing that they've built a special connection: "She took me under her wing, and she trusted me in being the lead of this show and setting the tone for everything." Beyond building a platform for positive representations of the Latino community, the show and its collaborators also provide a vital perspective to those outside this demographic. "For people that are non-Latinos, it creates awareness, it creates an understanding, and it creates a connection," Emeraude Toubia told The List. "We're all human, and we all feel the same way, and that's what connects us." 
"With Love" is certainly a show that brings folks together — whichever romantic storyline is your favorite and whichever character makes you laugh the most. The queer romances on the show are loving and joy-filled. The familial relationships are simultaneously quirky and relatable. But Toubia herself summed up exactly what the show provides those who feel represented by its characters: "I feel this show is an inspiration for so many Latinos to see ourselves in this shining light. It creates inspiration; it creates hope; it creates confidence."
Season 2 of "With Love" is streaming on Prime Video.