Elliot Page's Coming Out Story Is An Inspiring Testament To Loving Yourself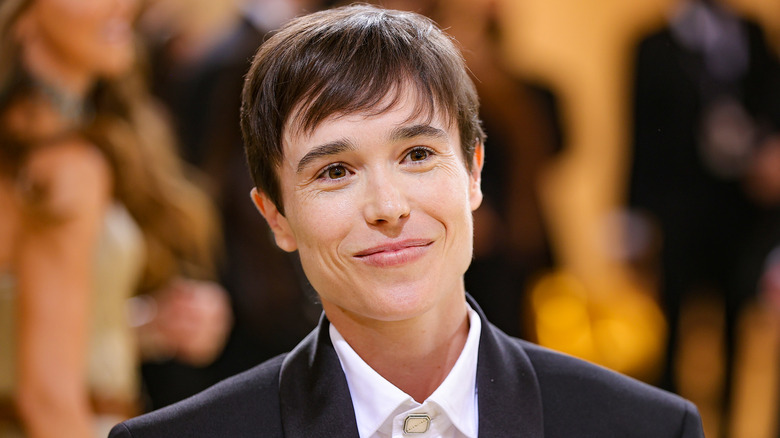 Theo Wargo/Getty Images
Elliot Page has undergone a complete evolution since he first burst onto the scene playing the quirky, pregnant teen Juno in the 2007 movie of the same name. Looking at Page now, his happiness is clear, and it all started when he was able to start living his life as the person he felt he was meant to be. On December 1, 2020, Page posted a long statement on Instagram coming out as a transgender man. "Hi friends, I want to share with you that I am trans, my pronouns are he/they and my name is Elliot. I feel lucky to be writing this. To be here. To have arrived at this place in my life," he wrote. 
Within the statement, Page also discussed how lucky he felt to be able to "pursue my authentic self" and that he had "overwhelming gratitude" for those who supported him. Part of this support is from his career, too. Prior to Page coming out as transgender, he played Vanya Hargreeves in the Netflix series "The Umbrella Academy." After his statement, Page's character also underwent a transition, becoming Viktor instead of Vanya and using he/him pronouns just like Page. 
But what did Page identify as before he came out as transgender?
The actor has been open about his past struggles with identity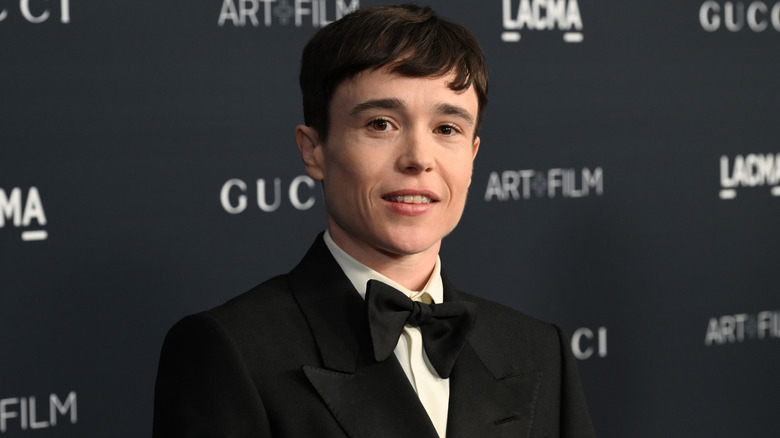 Michael Kovac/Getty Images
In 2014, Page came out as gay as part of his speech at the Human Rights Campaign's Time to Thrive conference. At the time, Page identified as a woman and spoke about how he felt that coming out wasn't an option because of his career as an actor. Nevertheless, Page found the strength to do so in order to live his life more authentically.  In 2018, he married professional dancer Emma Portner after a whirlwind romance. The pair were together for three years before Page filed for divorce in early 2021, though they told People in a joint statement that they had the "utmost respect for each other and remain close friends."
It's clear that Page's transition has brought him much happiness. During an appearance on "Late Night with Seth Myers," the actor told Myers he has been focusing on the "degree of joy" and "degree of presence" he feels in response to the negative reaction he received from some upon coming out.
He has shared about his privelege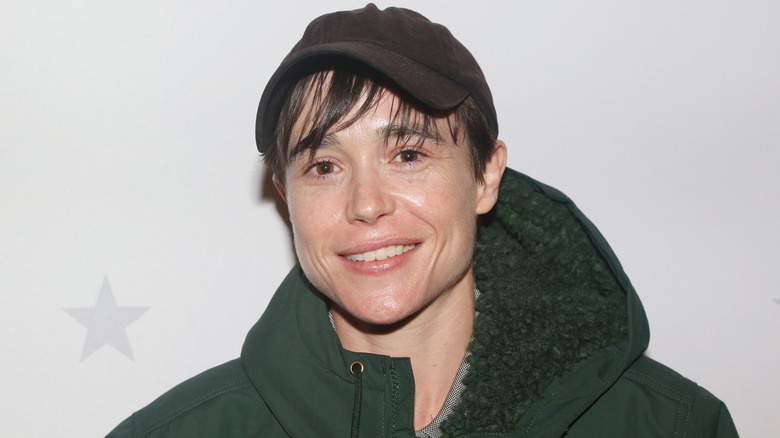 Bruce Glikas/Getty Images
Page is also very aware of his privilege as a wealthy white trans man. "My privilege has allowed me to have resources to get through and to be where I am today and of course I want to use that privilege and platform to help in the ways I can," he told Time. This willingness to raise awareness is part of what makes Page such a strong advocate and a wonderful spokesperson for the LGBTQIA+ community. Though he readily admits he came out as trans for himself, Page also shared with Time that he felt morally compelled to share his journey in light of anti-transgender discrimination.
He may have had his struggles throughout the years, but, these days, Page's joy is infectious. Although he is relatively quiet on social media, Page's memoir "Pageboy" will come out on June 6 and offer more insight into his life. In general, Page's choice to share his coming out journey with the world is not only inspiring for other members of the LGBTIA+ community but for everyone who feels doubts about embracing their authentic self.