Will The British Monarchy End With Prince George? An Expert Thinks So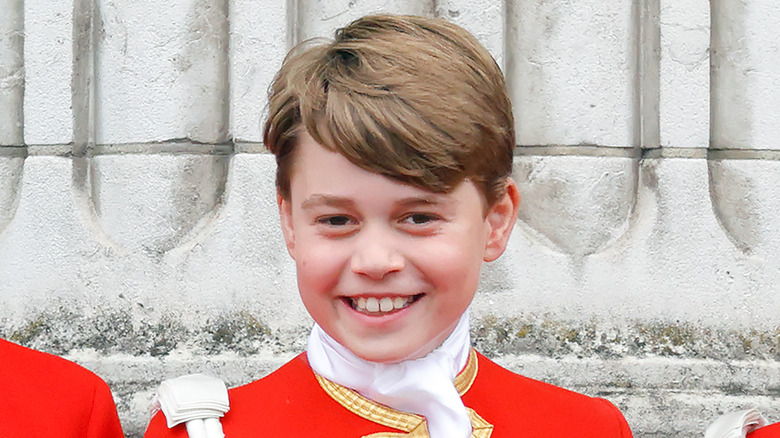 Max Mumby/indigo/Getty Images
We've all known the British monarchy for our entire lives, and we assume that it will exist as it always has for the foreseeable future. It's beginning to look, however, like this may not be the case. In fact, some people believe that the final British monarch has already been born: Prince George of Wales. While it's unlikely that this will take place anytime soon, King Charles III's coronation has left plenty of people wondering what will happen when Prince George becomes king. George, who is only nine years old, is certainly no exception to this, since at such a young age, he's just become the third in line for the throne.
King Charles III and Queen Camilla made a specific effort to let their coronation set a new tone for the monarchy: one that is more inclusive, self-aware, and interested in its people and their wants. This comes as a result of much of the public thinking of the monarchy as out-of-touch, irrelevant, and unnecessary. While it's clear that the monarchy itself is interested in proving otherwise to its people, these attempts may be futile, or at minimum, they may not be able to preserve the royal family's relevance for decades to come. 
Support for the monarchy is declining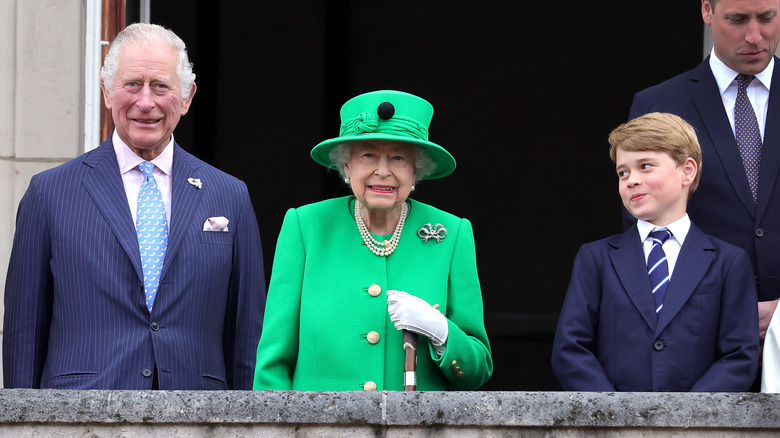 Chris Jackson/Getty Images
Andrew Lownie, author of "Traitor King: The Scandalous Exile of the Duke and Duchess of Windsor," explained to Express.co.uk that the coronation succeeded in asserting that the royal family went from being "very traditional" to "more inclusive." This is a step in the right direction, but in Lownie's opinion, it's not a big enough one. He predicts that the monarchy "will survive Charles' reign, the next and I suspect George VII (Prince George) because there is no better option." After that, though, he's not confident that the monarchy will persist. "The Caribbean countries are on the way out starting this year but will stay within the Commonwealth," he explained. "The big question is what will happen to Australia, New Zealand, and Canada. I think lots of tours there but Australia may have gone by the end of Charles's reign."
Many believe that the death of Queen Elizabeth II set the ball rolling for the monarchy's imminent demise. "Elizabeth was certainly seen as a unifying figure for the Commonwealth . . . I don't think Charles will be able to duplicate his mother's appeal," professor emeritus at the University of British Columbia, Philip Resnick, told Yahoo! News. "There has been a growth in republicanism over time, with polls indicating greater support for going that route than for retaining the monarchy." The future, of course, remains to be seen, but it's beginning to look like Prince George may have even more weight on his shoulders than he already did.
Will Prince George ever be king?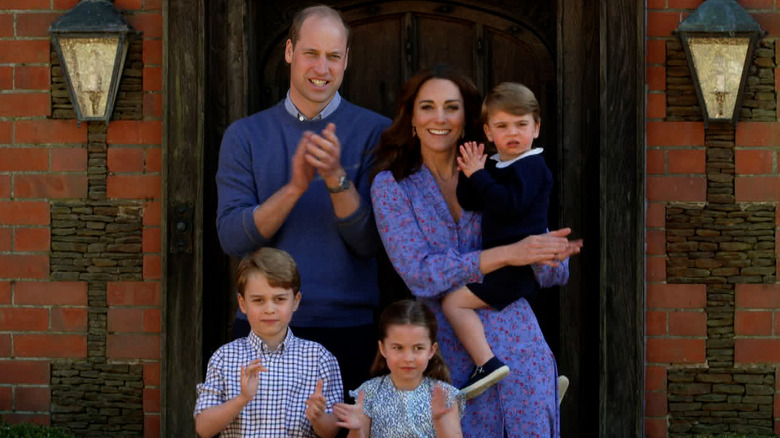 Comic Relief/Getty Images
With so much unknown and so many changes happening around the monarchy and the public's perception of it, it's easy to wonder whether even the notion that the monarchy will outlast Prince William. After all, William, Prince of Wales is only 40 years old, and based on the royal family's luck with longevity, this could mean another 60 years before Prince George can take over. And, when it comes to public perception, politics, and the state of the world, a lot can change in 60 years. 
Author and history expert, Hilary Mantel, doesn't believe that Prince George of Wales will ever wear the crown and guesses that William will be the final monarch. "I think it's a fair prediction, but let's say I wouldn't put money on it," she told The Times. "It's very hard to understand the thinking behind the monarchy in the modern world when people are just seen as celebrities." That said, the Prince and Princess of Wales have plans to change the perception of the royal family and help the institution to feel more up-to-date and down-to-earth. They're rumored to be doing away with all things "stuffy" and "formal" to create a monarchy that better fits its people and place in the world. Whether or not this will be effective enough to help the monarchy live on, though, only time will tell.