How Kelly Ripa And Mark Consuelos Handled The 'Despair' Of Becoming Empty Nesters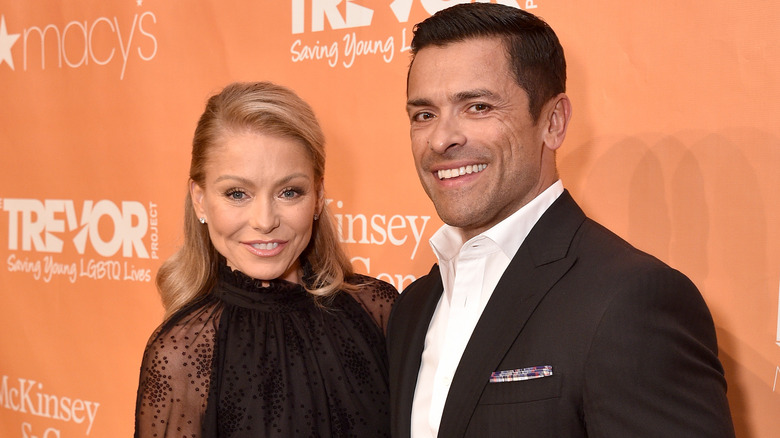 Bryan Bedder/Getty Images
After two decades of parenting, talk show host Kelly Ripa and her husband Mark Consuelos have finally become empty nesters. Their youngest son, Joaquin, went off to college in 2021; and, like many parents, they initially felt a little unsettled with their newfound freedom.
For Ripa and Consuelos, the change may have been a little more jarring than usual. The couple — who met very young and married in 1996 — welcomed their first child, Michael, the following year in 1997, as per US Weekly. Their second child, a daughter, Lola, arrived in 2001; and Joaquin arrived in 2003 to complete the family. For nearly all of their married life, the couple has been raising children.
Naturally, after a lifetime of living the hustle and bustle that comes with having a family filled with kids, when they all leave home, the silence can be a bit disturbing and a couple needs to find new ways to spend their days.
Dropping off last son Joaquin at college was tough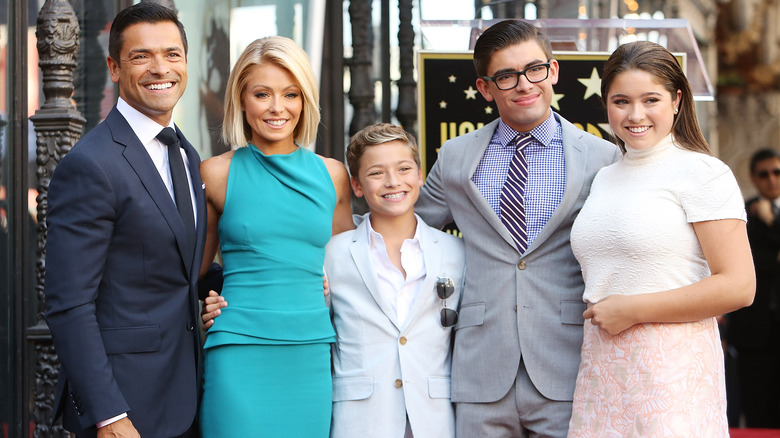 Michael Tran/Getty Images
Kelly Ripa and Mark Consuelos' youngest son Joaquin made a bold move and decided to move to the Midwest for college. Joaquin's choice to attend the University of Michigan was a hard pill to swallow since Michael and Lola stayed close to home for college while attending NYU, so they were never really too far away and could come home at a moment's notice.
"We became empty nesters. We took our youngest son to college; we dropped him off," Ripa shared on an episode of "Live with Kelly and Ryan" shortly after the drop-off (via ET). She described the experience as "brutally painful."
The talk show host acknowledged that, although this wasn't the first time they took a child to college, this last time with their last-born child was very different. "You can never be ready," Ripa said. "We've done it before, but the other two stayed in New York."
How the couple embraced an empty home
Once Joaquin left for the University of Michigan, Kelly Ripa and Mark Consuelos didn't know what to do. "The two of us and the dogs staring at each other, like 'Well, now what?' " says Ripa (via People). "The first dinner I cooked, I'm not kidding, was for 12 people, and it was just the two of us. We sat there with this inordinate amount of food, neither one of us hungry at all." 
She worried at first about how things would go between her and her husband, joking that she didn't know what they would ever talk about alone. Ripa admits the first 48 hours were tough, but they then found a new and exciting normal.
"We went to the beach and we saw the sunset and we were like, 'Oh my god, this is amazing'," said Consuelos. The couple quickly settled into going on adventures together. Ripa added that while on a recent vacation, "We ate when we wanted to eat, not when the kids wanted to," she said. "We went on hikes, we went rock-climbing – which was scary, but we did it."