Days Star Carson Boatman's Real-Life Wife Makes Her Soap Opera Debut (But Not In Salem)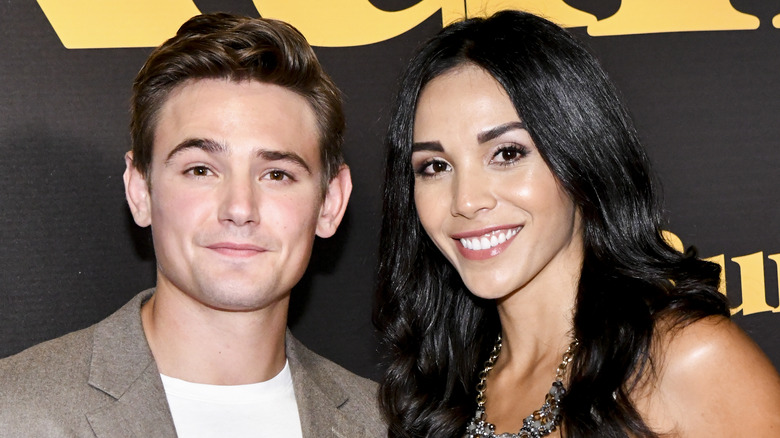 Rodin Eckenroth/Getty Images
It seems that drama runs in this family –– in a good way. "Days of our Lives" fans know Carson Boatman as Johnny DiMera, a character who had been a part of the series since 2007 when Boatman took over the role in 2021. While Boatman has basically been soap opera royalty ever since it seems that his real-life wife is about to become the daytime drama queen to his king. Boatman's wife, Julana Dizon, will be making her soap opera debut this week. Yet, while she's ready to take a whack at her hubby's job, she's not joining the series that most fans might have anticipated she would.
Rather than acting opposite Boatman on "Days of our Lives" and becoming one of Salem's leading ladies, this week, Dizon will be joining the cast of "The Bold and the Beautiful." And, while she may not be joining the cast of the series that her family already calls home, this is a role she was destined to play. 
Julana Dizon is headed for daytime TV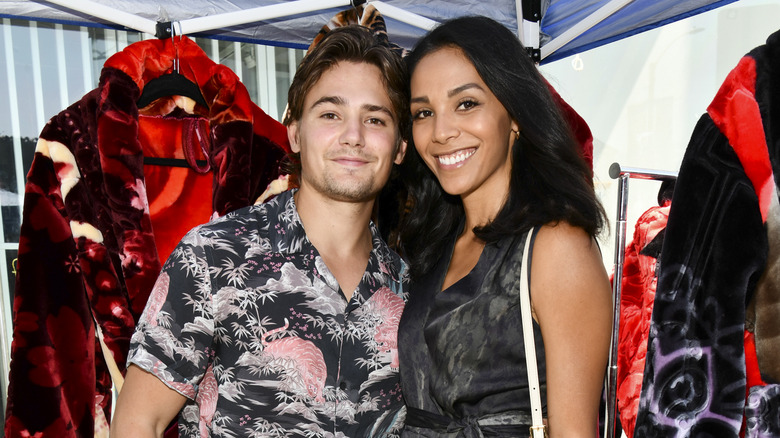 Rodin Eckenroth/Getty Images
Julana Dizon is a model, so it's perfectly fitting that she'll be playing a model named Savannah on "The Bold and the Beautiful." While this is Dizon's first foray into daytime TV, she has acted as a stunt double multiple times, as well as appearing in the film "LA Cougars." While it may be unusual for real-life partners to join the casts of daytime shows that are often viewed as competitors, it's clear that these two are excited to turn Carson Boatman's business into the family business. When Dizon's casting news was announced back in May, Boatman tweeted, "GREAT casting if you ask me." We couldn't agree more.
This career move comes two years after the star couple said "I do" in Des Moines, Iowa in July 2021. At the time, the pair gushed to People about their future. "I'm just so excited to be like, 'This is my husband,'" Dizon said leading up to their wedding. Boatman added, "I love spending every day with her and I'm just looking forward to spending the rest of my days with her. Just doing life with Julana is what I'm looking forward to."
 We can't help but wonder if this pair will be spending even more time together than they thought. Could a role on "Days of our Lives" opposite her hubby be in Dizon's future? Time will tell, but either way, we're excited to see her take "The Bold and the Beautiful" by storm.