Unearthed Emails Suggest Prince Andrew's Ties To Jeffrey Epstein Went On Longer Than He Claims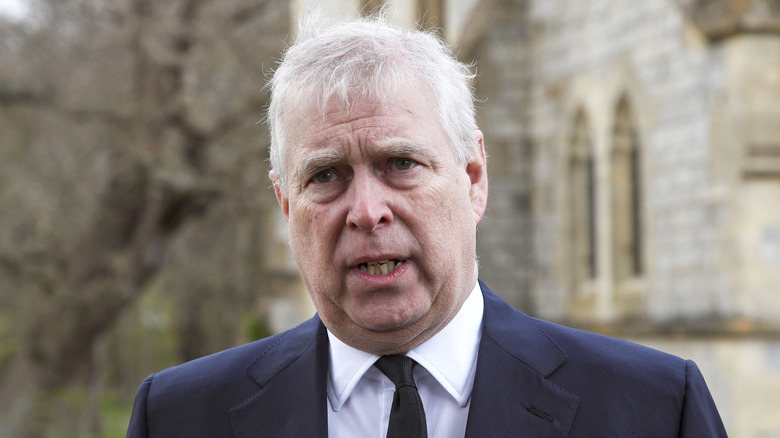 Wpa Pool/Getty Images
Since Prince Andrew settled a civil suit filed against him by Virginia Giuffre alleging that Andrew sexually assaulted Giuffre on three separate occasions when she was underage and under the control of Jeffery Epstein, the royal has fallen from grace. He has been stripped of his military titles, his royal patronages, and his ability to use the title of His Royal Highness in an official capacity (via NPR). And most recently, he has been asked to vacate the Royal Lodge, the home he and his ex-wife Sarah Ferguson have shared for over twenty years. 
Now, Prince Andrew is once again making headlines for his involvement with Jeffery Epstein. In a suit that the Virgin Islands has brought against banking giant JP Morgan, it is alleged that the bank was "complicit in the crimes of Jeffrey Epstein" (via The Mirror). JP Morgan, however, is countersuing, saying that Virgin Islands officials accepted bribes from Epstein to ignore the fact that he was trafficking girls and women to be abused at his property there. As a result of these lawsuits, more of Jeffery Epstein's emails have been revealed, and in them, Epstein appears to suggest that Prince Andrew was a potential investment partner. 
The issue is that Andrew has openly claimed he stopped all contact with Epstein in 2010, but the email in question is dated August 31, 2011.   
Why the email matters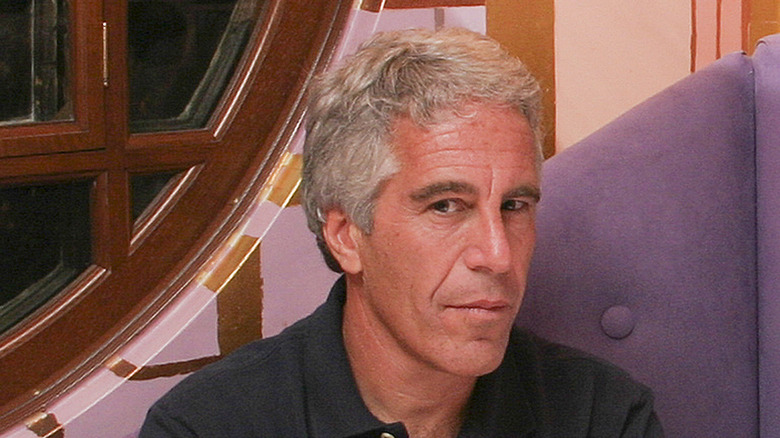 Rick Friedman/Getty Images
In an email from Jeffery Epstein to JP Morgan that was sent on August 31, 2011, Epstein said that Andrew is likely to be a potential investment partner. "He is now allowed to make money," Epstein wrote about Andrew at the time (via The Mirror). So the question being raised is: if Andrew had cut all contact with Epstein in late 2010 as he claims, why would Epstein have felt he could rely upon Andrew to be an investor in 2011?
One of victims of Jeffery Epstein who has been given compensation for her pain and suffering via the Epstein Victims' Compensation Program, but who remains nameless in the media, said of the issue of these newly-unearthed emails, "The emails raise serious questions" (via The Mirror). This person went on to ask, "Why would Jeffrey be lauding him as an investor if he was no longer in contact? It makes no sense. Many of the claims the prince made to the BBC were at best questionable but the release of Jeffrey's emails makes his answers more unbelievable." 
This survivor of Epstein's abuse went on to state that Prince Andrew now needs to speak to the FBI, saying, "He needs to talk once and for all to the FBI, as he has been asked to. There are people still who have not been brought to justice who aided Jeffrey. We will never give up."