Nicole Kidman Doesn't Talk About Ex Tom Cruise Out Of Respect For Her Husband Keith Urban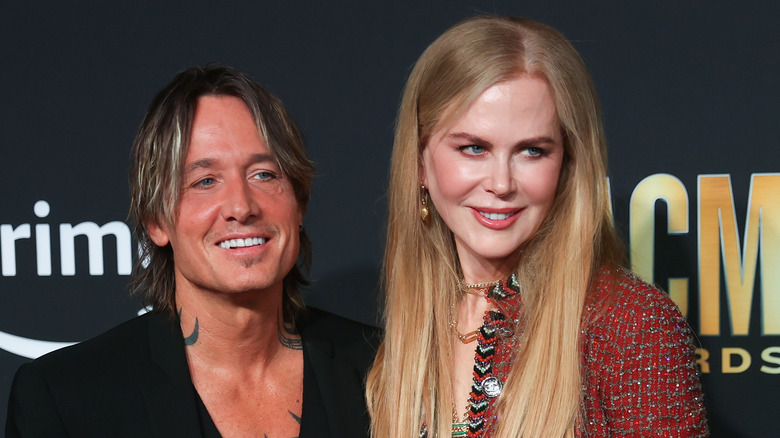 Omar Vega/Getty Images
Actor Nicole Kidman and country singer Keith Urban seem to have one of Hollywood's most solid marriages. The pair met in early 2005 and married in June 2006 in a star-studded wedding in Sydney, Australia. Now the parents of two daughters, Sunday and Faith, Kidman told People how they make their marriage work after so many years together. She said, "I think it's knowing that you have to keep contributing to what we call the 'us.' You go, 'Does this work for us?'"
But before Urban, Kidman was famously married to actor Tom Cruise. In a 2018 interview with New York Magazine, Kidman touched on her former marriage and said: "Being married to Tom Cruise at 22 is something I'm always reluctant to talk about, because I'm married now to the man who is my great love [Keith Urban], and it almost feels disrespectful."
However, Kidman provided further insight into her marriage to Cruise, saying, "I married for love, but being married to an extremely powerful man kept me from being sexually harassed. I would work, but I was still very much cocooned. So when I came out of it at 32, 33, it's almost like I had to grow up."
While Kidman isn't keen on revisiting her past relationship, she knows it's inevitable. In 2021, Kidman told Harper's Bazaar that she understands why the media continues to be fascinated by her former marriage to Cruise.
What Nicole Kidman has said about her marriage to Tom Cruise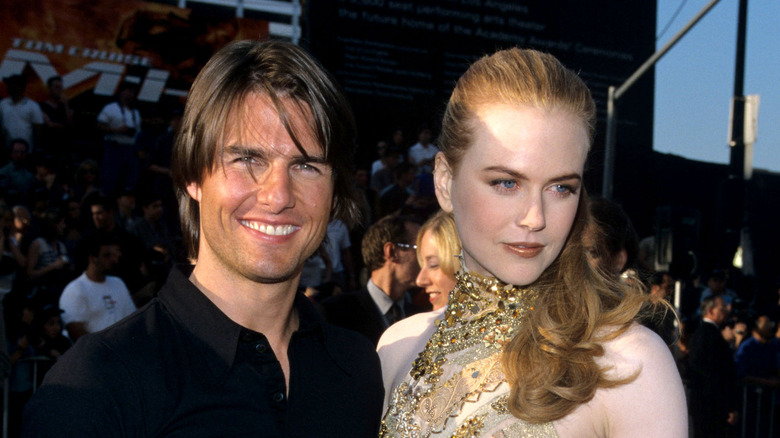 Steve.granitz/Getty Images
Nicole Kidman and Tom Cruise were media sensations throughout their 11-year marriage. The pair met and married in 1990 after working on the film "Days of Thunder." Kidman and Cruise later adopted two children, Bella Kidman Cruise and Connor Cruise. In addition, the actors went on to star in two more films together including "Far and Away" and "Eyes Wide Shut." Despite their status as one of Hollywood's golden couples, the pair divorced in 2001.
Their busy schedules were reportedly to blame for their split. Kidman later opened up about her divorce in 2012 to DuJour Magazine. She said, "I thought our life together was perfect." Kidman went on to say that she didn't see the end coming and noted, "It took me a very long time to heal. It was a shock to my system." Speaking to The New York Times in 2020, Kidman discussed the status of her marriage to Cruise during the production of "Eyes Wide Shut," which was filmed shortly before their split. 
She explained, "We were happily married through that. We would go go-kart racing after those scenes. We'd rent out a place and go racing at three in the morning. I don't know what else to say. Maybe I don't have the ability to look back and dissect it. Or I'm not willing to." That said, her ex-husband is not the only topic that Nicole Kidman prefers to refrain from.
Nicole Kidman on her children with Tom Cruise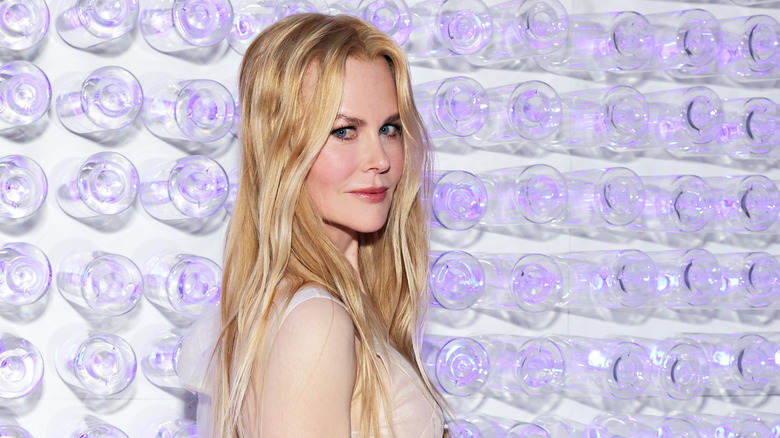 Cindy Ord/mg23/Getty Images
Nicole Kidman seldomly discusses her children with Tom Cruise, Bella Kidman Cruise, and Connor Cruise with the media. What we know about Kidman and Tom's daughter and son is that Bella and Connor were raised by their father after he and Kidman split. Like Tom, they are both Scientologists. In a 2018 interview with WHO magazine, Kidman addressed why she stays mum on the topic of her adult children.
She said, "I'm very private about all that. I have to protect all those relationships. I know 150 per cent that I would give up my life for my children because it's what my purpose is." Kidman added, "They are adults, they are able to make their own decisions. They have made choices to be Scientologists and as a mother, it's my job to love them." As for her husband, Keith Urban, Kidman has no problem opening up about him or their relationship.
Urban is a constant presence on Kidman's Instagram, where she posts affectionate photos of the two. At the 2021 premiere of "Being the Ricardos," Kidman said of her Urban (via People), "He's just very supportive, he's in there going, 'I believe you can do it, go for it. What do we need to do to support you?' Which is a fantastic partner in life." According to People, Urban has continually described Kidman as "The one."