What Only True Fans Know About Hallmark Star Heather Hemmens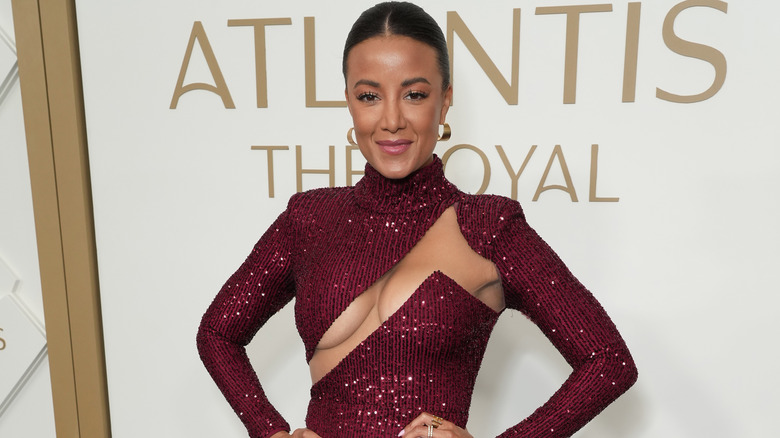 Kevin Mazur/ Getty Images
We could write a book about all the reasons people love to watch Hallmark movies. But one of them is that people love the actors and actresses they cast. One beloved member of the Hallmark family is Heather Hemmens. Hemmens began her journey with the family network in 2019, starring as the ingenue, Lily, in "Love, Take Two." The actress was a perfect fit for the channel's charming and uplifting storylines and has continued her journey with the production company since. Hemmens has starred in "Christmas in My Heart" (2021) and "A Pinch of Portugal" (2023).
Fans can expect to see Hemmens appear in more Hallmark movies to come down the line. In a 2022 exclusive with Deadline, the Executive Vice President of Programming at Hallmark's parent company, Crown Media, Lisa Hamilton Daly, announced, "We are excited to sign this multi-picture deal with Heather Hemmens." 
While there are many exciting projects ahead of Hemmens, true fans know she has had a long history of interesting endeavors.
Heather Hemmens' road to acting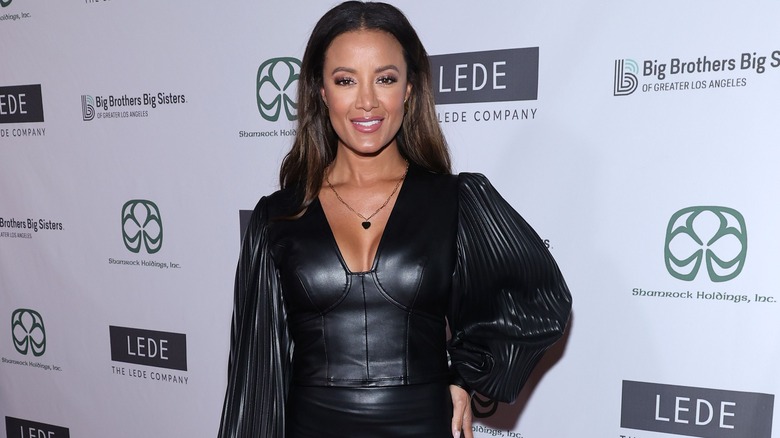 Emma Mcintyre/ Getty Images
Like many film and television stars, Heather Hemmens resides in Los Angeles, California. However, Hemmens grew up far away from a metropolitan city anything like sunny LA. Born and raised in Maine alongside three older siblings, Hemmens grew up immersed in the dense forests of Waldo, a small town with a population of under 1,000. In an interview with Bello, Hemmens described her childhood as very warm and pleasant. "I didn't have much conflict with my parents because I told them everything and they were always very supportive, just like now."
Hemmens has always been a hard worker. She mentioned to Bello, "My biggest challenges were working after-school jobs while trying to get good grades."
By the time Hemmens was a sophomore in high school, it was apparent she had a gift for the arts. In her junior year, she transferred to the performing arts high school Walnut Hill School for the Arts in Natick, Massachusets. Once she had graduated, Hemmens headed for Hollywood.
Heather Hemmens' early acting career and upcoming project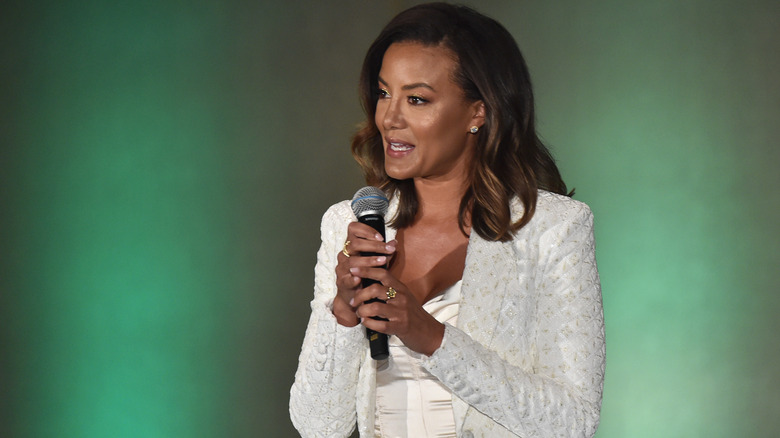 Alberto E. Rodriguez/ Getty Images
Fresh out of high school, Hemmens jumped into the intense competition pool of Hollywood. After taking small parts to start in 2005 and 2006, Hemmens landed a role in the TV series "Hellcats" in 2010 as Alice Verdura. Though the show only lasted till 2011, the cheerleading drama and comedy gave Hemmens a jumpstart in the industry. In the following years, Hemmens guest starred in fan-favorite shows like "CSI: NYC," "CSI: Miami," "Vampire Diaries," and "Grey's Anatomy." In 2015, the actress was cast in a leading role in Tyler Perry's soap opera "If Loving You Is Wrong."
We expect Hemmens to make a few more appearances as a leading lady with Hallmark. However, she has another exciting project in the works. In a live Q+A she did with Hallmark, she revealed, "I just filmed my own tv show that is a travel show, and I directed and hosted it." The show is still in the process of being picked up. Still, Hemmens gave Hallmark a summary of it as a show "where my best friend and I travel to a lot of different countries and explore the female relationships there and the cuisine and the tourist attractions as well."
We can only hope this idea gets picked up by a production company. Until then, we'll happily be tuning into Hemmens' work with Hallmark.