Arnold Schwarzenegger Opens Up About The Crushing Affair Admission He Made To Maria Shriver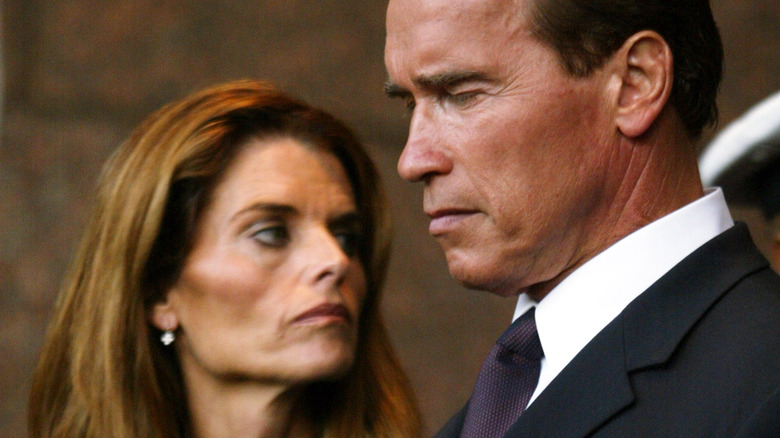 Lee Celano/Getty Images
A new Netflix docu-series is about to shed some new light on the truth about Arnold Schwarzenegger's life. The series, "Arnold," will premiere on June 7, and from the sound of it, it won't be short on drama. In the series, the ex-bodybuilder, actor, and former governor reveals something extremely personal: what happened when he revealed to his wife, Maria Shriver, that he had an affair. 
While the public didn't know the details of how Shriver found out about her husband's infidelity until now, the affair became public while Schwarzenegger was the governor of California in 2011. The pair was officially divorced a decade later in 2021. While Schwarzenegger and Shriver were really married that whole time, they announced their separation in 2011 shortly after the scandal broke. They didn't finalize the divorce until 10 years later. Yet, while it's clear that Schwarzenegger's indiscretion played a major role in the deterioration of his marriage, the details of how difficult this time was weren't entirely clear until now. 
Arnold Schwarzenegger's difficult admission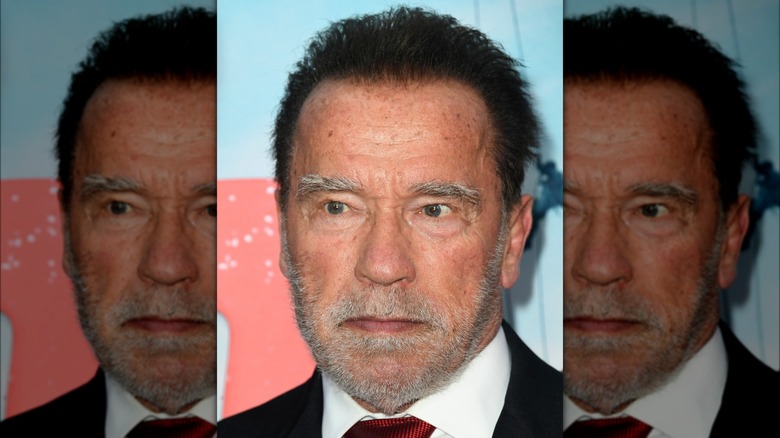 Albert L. Ortega/Getty Images
The docu-series "Arnold" aims to explore the star's unique career journey, but it seems that it's also going to give us a look inside Maria Shriver and Arnold Schwarzenegger's relationship and divorce. While married to Shriver, Schwarzenegger had a romantic relationship with their family's housekeeper, Mildred Baena. The affair resulted in the pair having a child together, Joseph Baena, who is now 25.
"Maria and I went to counseling once a week," Schwarzenegger shares in his docu-series, via People, "and in one of the sessions, the counselor said, 'I think today Maria wants to be very specific about something. She wants to know if you are the father of Joseph.'" According to Schwarzenegger, "I thought my heart stopped, and then I told the truth. 'Yes, Maria, Joseph is my son,'" he told her. "She was crushed because of that. I had an affair in '96. In the beginning I really didn't know. I just started feeling the older he got the more it became clear to me and then it was really just a matter of how do you keep this quiet? How do you keep this a secret?"
Schwarzenegger added that he doesn't like talking about this part of his past, because it "opens up the wounds again." He added, "I think that I have caused enough pain for my family because of my f— up. Everyone had to suffer. Maria had to suffer. The kids had to suffer. Joseph. His mother. Everyone."
Arnold Schwarzenegger regrets the pain he caused but loves his son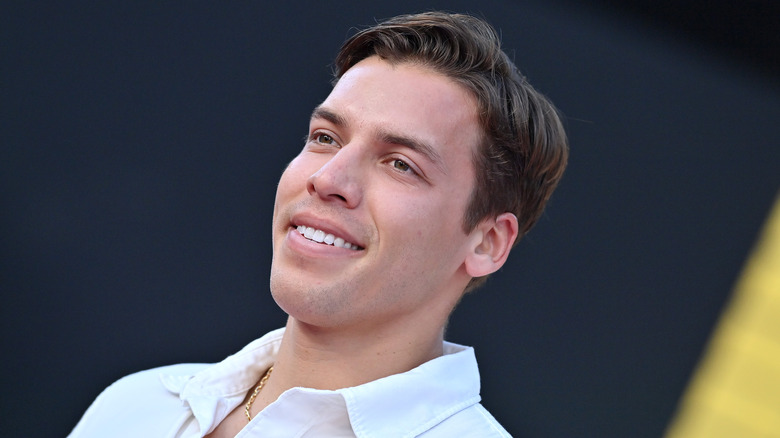 Axelle/bauer-griffin/Getty Images
Arnold Schwarzenegger married Maria Shriver in 1986, and the affair occurred a decade later. Schwarzenegger and Shriver have four children together, Katherine, Christina, Patrick, and Christopher. It's clear that while the infidelity occurred nearly 30 years ago, Schwarzenegger still has a lot of remorse for what happened. "I am going to have to live with it the rest of my life," he shared in "Arnold." "People will remember my successes and they will also remember my failures. This is a major failure. I had failures in the past in my career, but this is a whole different ball game, dimension of failure."
Still, while Schwarzenegger regrets the pain he caused; he doesn't regret that his son, Joseph Baena, was born. "It was wrong what I did. But I don't want to make Joseph feel that he is not welcomed in this world — because he is very much welcomed in this world. I love him and he has turned out to be an extraordinary young man." Baena happens to be following in his dad's footsteps. He's an actor with quite a few projects in the works. It's easy to see, then, why Schwarzenegger says Baena "makes me proud." He also speaks fondly of his ex-wife, saying, "If there's Oscars for how to handle divorce, Maria and I should get it for having the least amount of impact on the kids."