Beyoncé's Dad Is Hoping For A Destiny's Child Reunion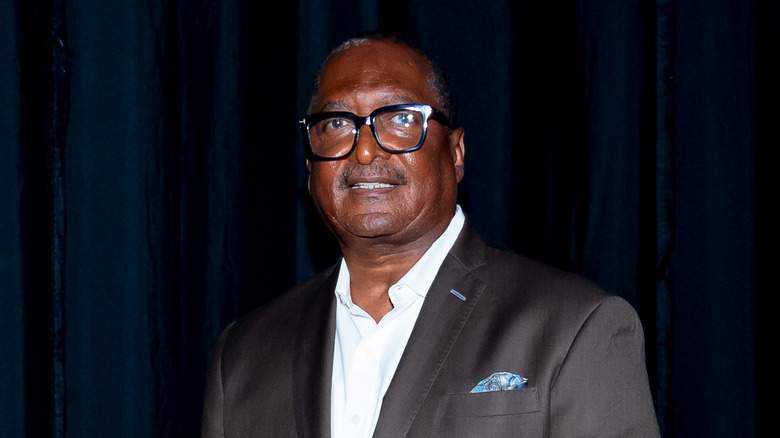 Carol Lee Rose/Getty Images
Beyoncé Knowles, Kelly Rowland, and Michelle Williams last performed together in 2018 at Coachella. The crowd started roaring when the trio took the stage, people started jumping and screaming out the lyrics once they began singing. Those online were just as thrilled, and even celebrities like Adele couldn't contain their excitement. The three last released an album together as Destiny's Child in 2004. A 2019 album consisting of formerly unreleased songs followed, but there were no new recordings from the group. Since the group disbanded in 2005, fans have been longing for a reunion.
Like their appearance at Coachella, there have been reunions for single performances and quick gatherings throughout the years, like the 2013 Super Bowl Halftime Show, or when the three got together for member Kelly Rowland's birthday in 2020. Fans still hope that there's still the possibility of a reunion on a greater scale, and recently, that hope was reflected by Mathew Knowles, Beyoncé's father and Destiny Child's manager.
Never say never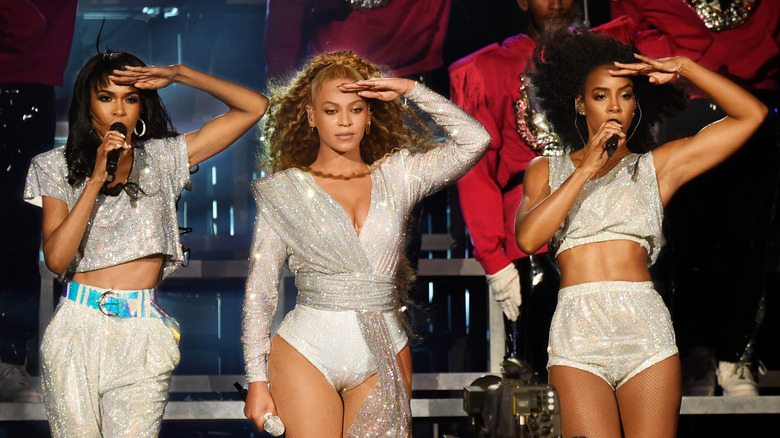 The decision to reunite under Destiny's Child is ultimately up to the three women, and the group's manager Mathew Knowles knows this. He hopes it does happen though. "And I would certainly, certainly support that decision as I still manage Destiny's Child," he told Entertainment Tonight. "I would love to see that as well."
Knowles isn't the only one associated with the group who had thoughts about a future reunion. Singer and member of Destiny's Child Kelly Rowland expressed excitement at the possibility and shared her dream of performing the song "If" as a group. "I literally have pictured it. I've had a dream about it. I've seen us do it together, and I've seen the crowd, and I've heard how it sounds in my dream, and I woke up and I was just smiling so hard," Rowland told Insider. Kelly Rowland's relationship with Beyoncé and Michelle Williams is still in good shape, but that doesn't take away from the fact that everyone is busy with their own lives. "We'll see what happens," she told Insider. "No promises." 
There's still hope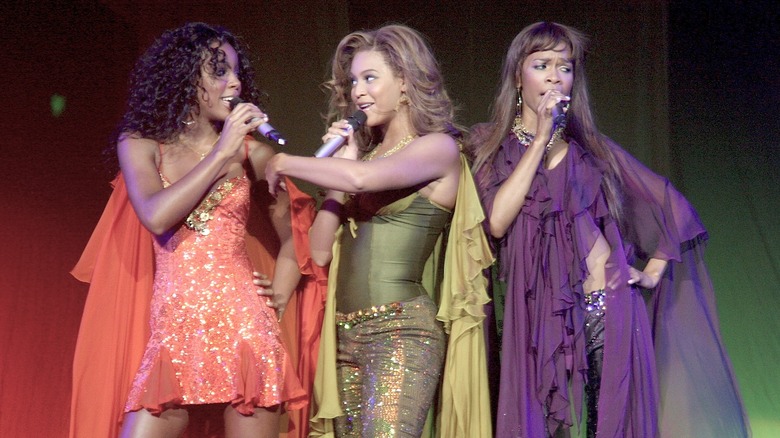 John Atashian/Getty Images
Since the group broke up in 2005, each woman has expanded her career. Kelly Rowland released four solo albums, wrote a children's book, became the executive producer for a Lifetime movie series, and partnered with FamilyGuard Brand. Michelle Williams released four solo albums, authored a book, acted on Broadway, and became an entrepreneur and a mental health advocate. Beyoncé Knowles released seven solo albums and started her world tour in May 2023for her newest album. She currently holds the most Grammys of any artist throughout the Grammys' history.
As for the future, there's no guarantee of a reunion, but there is hope. If it came to be, Matthew Knowles said he is sure the reaction would be positive. "I think the fans will be just overjoyed, overwhelmed," Knowles told Entertainment Tonight. "And hopefully they do one last time in their career. Hopefully they give us one last album. Who knows? You never know. You never say it can't happen. Because this is entertainment. A lot of things can happen."