Inside Kelly Rowland's Relationship With Beyoncé Today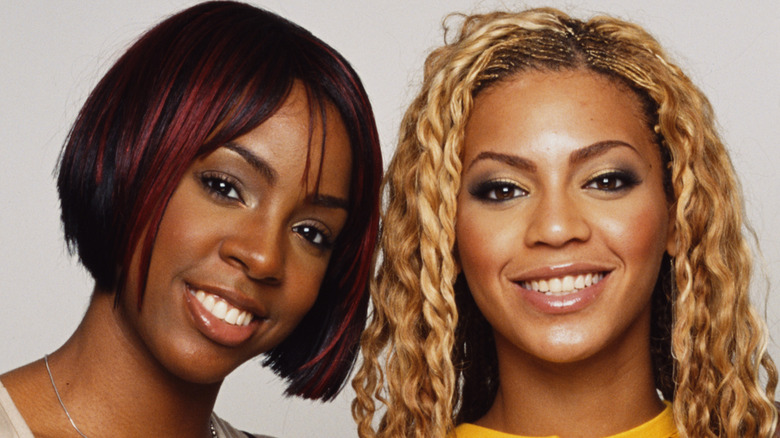 Tim Roney/Getty Images
Kelly Rowland opened up about her relationship with her former Destiny's Child bandmate, Beyoncé during a 2020 episode of The Voice Australia. While speaking with contestant Chris Sebastian, who felt he was living in his older brother's shadow, the "Coffee" singer explained to the man, whose sibling had also been featured on the singing competition, that she is familiar with the dynamic.
"I know this feeling. Can you imagine what it's like being in a group with Beyoncé?" Rowland told Sebastian, according to a report from Harper's Bazaar. "I would just torture myself in my head like, 'Well, I can't wear this dress 'cause they're gonna say it's like B. Or, 'I can't have a song like that because it sounds too much like B.'" 
According to Rowland, there are always going to be comparisons between her and Beyoncé because they started their careers together. As fans will recall, Destiny's Child was assembled in the late 1990s, with Michelle Williams eventually rounding out the trio, and in the years since, the women have become accomplished solo artists, although with different rates of success. Needless to say, those comparisons aren't always easy to deal with.
"I would be lying if I said, 'No, it's never bothered me.' That's bull," Rowland admitted. "There was a whole decade — if I'm being completely honest, decade — that it was like the elephant in the room, the thing that would constantly be on my shoulder."
Beyoncé and Michelle Williams are 'family' to Kelly Rowland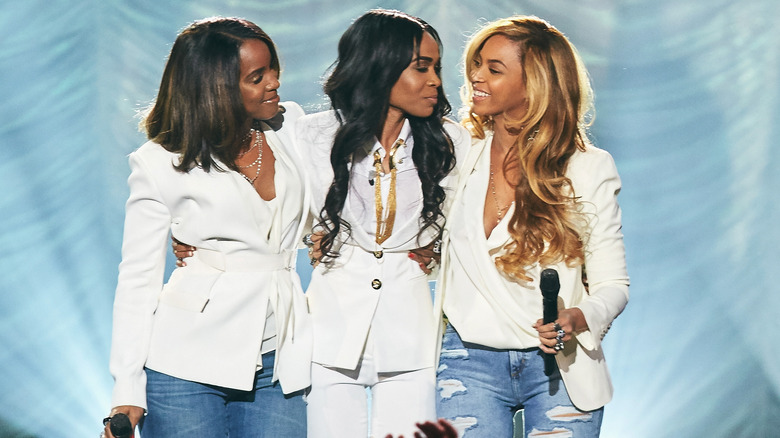 Getty Images/Getty Images
Although certain professional tensions have existed between the former members of Destiny's Child, the members remain close to this day. In fact, Beyoncé and Michelle Williams were actually tuned in on Zoom when Kelly Rowland welcomed her second son, Noah, in January. "We had our family join on Zoom," Rowland revealed to People in April. "They were able to see Noah come into the world. It was beautiful."
During another interview, Rowland, who is also mom to 6-year-old son Titan, confirmed that the two women had met the baby shortly after his arrival.
"The girls were literally over here at the house just recently and when they met the baby it was like another part of my heart just... Being able to share space with Michelle and Bey is truly a gift," Rowland gushed to Entertainment Tonight. "It's really a gift because we've known each other for so long and the industry doesn't really make friendships... It's the nature of it, and we still have each other after all these years."
As Rowland told Marie Claire Australia in 2019, she and Beyoncé have "shared ups and downs and we are closer than ever. I can tell her anything and she'll never judge me. She's a real friend: genuine, loyal and trustworthy. She's also one of the sweetest people you ever did meet." Theirs is one bond we hope will never break!