Chelsea Handler's Split From Jo Koy Was Full Of Love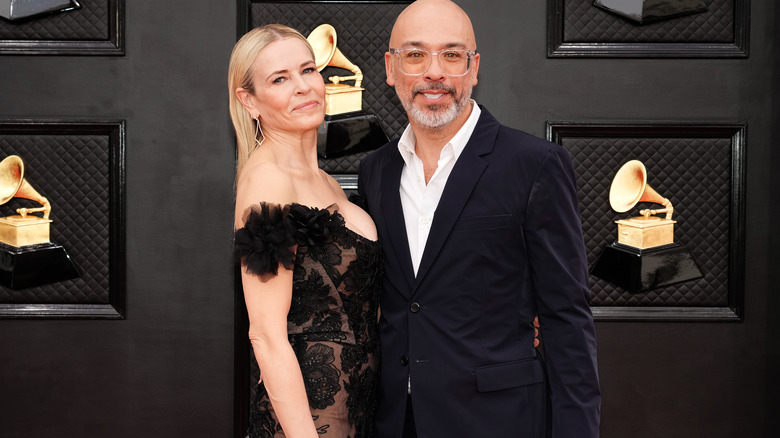 Jeff Kravitz/Getty Images
Chelsea Handler and Jo Koy are two comedic powerhouses who have achieved major success in their respective careers. While their paths have crossed in the world of comedy, Handler and Koy's relationship goes beyond mere professional admiration, showcasing a genuine bond of friendship and shared comedic sensibilities. The world witnessed how much they cared for each other after they went public with their relationship in September 2021. Due to this, it's not surprising that their breakup has been amicable and even filled with love. Along with the announcement that she's no longer with Koy, Handler shared a video on her Instagram. The said pre-recorded video was supposed to be a video to celebrate their anniversary. She wrote, "In anticipation of celebrating our first year together, Jo and I recorded this video early, but as many of you have noticed, it is with a heavy heart to announce that we have decided together that it is best for us to take a break from our relationship right now."
The specific reason surrounding their separation remains undisclosed, as both individuals have chosen to keep their personal lives private. While keeping mum on the reason, Koy described his split with Handler. He told People, "And our split was beautiful. It really was."
For Handler, dating Koy was a great experience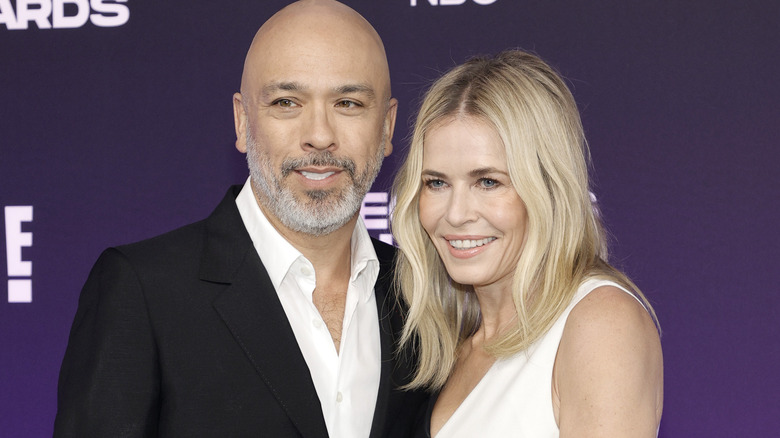 Amy Sussman/Getty Images
While attending the She Ready Foundation's 1st annual Prom Gala — A Night Under the Stars, Jo Koy confirmed to People that he's still single. Just like Koy, Chelsea Handler hasn't debuted another lover yet. Despite her recent heartbreak, she remained optimistic and hopeful. In an interview with ET, she said, "I still believe in love. And I believe, now more than ever before, that my person is coming." 
When asked, Handler had nothing but good words for Koy and their relationship. While Handler was promoting her Netflix special "Revolution," directed by her ex-boyfriend Koy, she was asked about her relationship with her fellow comedian. She told ET, "We both went our separate ways. And that's OK, too." For Handler, dating Koy was different from her previous relationships. "I had kind of lost my faith in men. And then, I got into a relationship and that faith was renewed, and it made me open-minded and open-hearted and I remain that way. So I'm grateful for that time together. And I'm glad that we did that special together. That was a great experience," she added.
Handler vaguely shares why they broke up
Many fans might have been curious about what exactly happened between the ex-couple. Luckily, Handler vaguely shed some light on the reason they broke up. On the "Now What? with Brooke Shields" podcast, she explained, "Towards the end of the relationship, it just became clear that this was not my person ... I just discovered some stuff. I discovered that there were just behaviors that I felt that we couldn't agree on. It felt to me like I would have to abandon myself, which maybe I would have been okay to do if I were 20 or 25, but I wasn't willing to do that. No matter how much I loved this person and I loved him so much. I was not going to abandon myself," as per "iHeartRadio."
During her appearance on Alex Cooper's "Call Her Daddy" podcast earlier this year, she expressed how fed up she was talking about her split with Koy. She explained, "I just don't wanna really comment on it any further because it turns into a headline. And I'm not promoting a breakup from six months ago. I'm here to talk about all the other things I'm doing. And I understand people are interested, but it's just like, it's run out of gas."