Why Lisa Rinna Left Real Housewives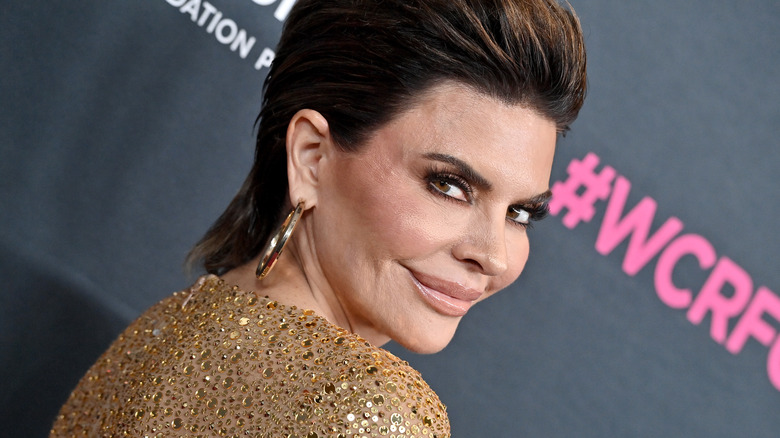 Axelle/bauer-griffin/Getty Images
Lisa Rinna is as iconic as they come when it comes to "The Real Housewives" franchise. The soap actress, who is well known for her role on "Days of Our Lives," is now known for her drama-filled scenes and her inability to hold back on reality TV. Rinna is so iconic that it's almost hard to believe that her franchise, "The Real Housewives of Beverly Hills," didn't add Rinna until season 5 of the series. But that doesn't mean she wasn't interested from the start.
According to People, Rinna had tried out for the very first season and almost made the cut until Andy Cohen decided he did not want an actress on the show, as it was meant to be about "real women." Of course, times have changed since the Housewives series has blown up, and it's clear now that Rinna was made for the show. Unfortunately, though, it seems as though her time as a housewife has come to an end. After eight seasons, many uphill battles, and big regrets, Lisa Rinna officially announced she would not be returning to "The Real Housewives of Beverly Hills." Here's what we know.
Lisa Rinna chose to leave Real Housewives because of her mother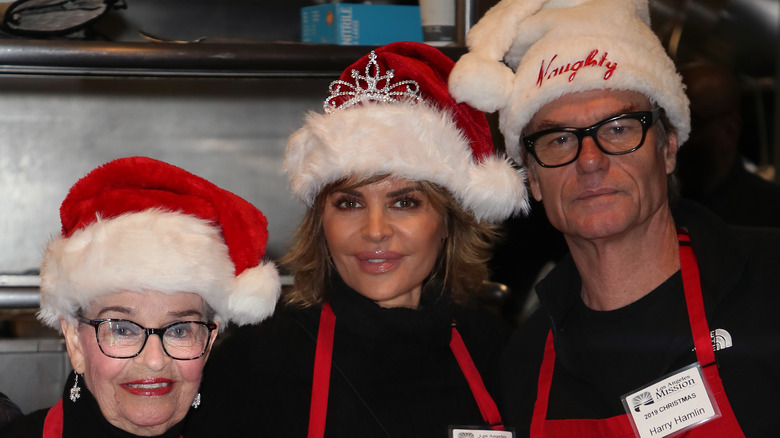 David Livingston/Getty Images
As soon as it was announced that Lisa Rinna would not be returning to "The Real Housewives," rumors began swirling. Was it due to her volatile last season? Was it because of her falling out with fellow cast members? Rinna eventually put the rumors to rest, saying that it was actually, in part, due to the passing of her mother, Lois.
During an interview with The Evening Standard's ES Magazine, Rinna said that losing her mom was a big factor in her decision to leave. In fact, Rinna admits that while sleeping one night, her mother spoke to her and encouraged her to end her tenure on the show. "I was sleeping and I heard her say to me: 'It's time for you to go,'" Rinna told the publication. "I told a psychic and she said: 'Oh yeah, she's come to me and told me that. She wants you to be happy and follow your dream, but she says it's time for you to go.'" "I've never told anybody that, except for the psychic. I'm guided by my mom, for sure.'" For Rinna, her mother holds a special place in her heart, and upon hearing this, she knew her time was over. But that wasn't the only reason Rinna left the show.
Lisa Rinna also blames brutal fans for her departure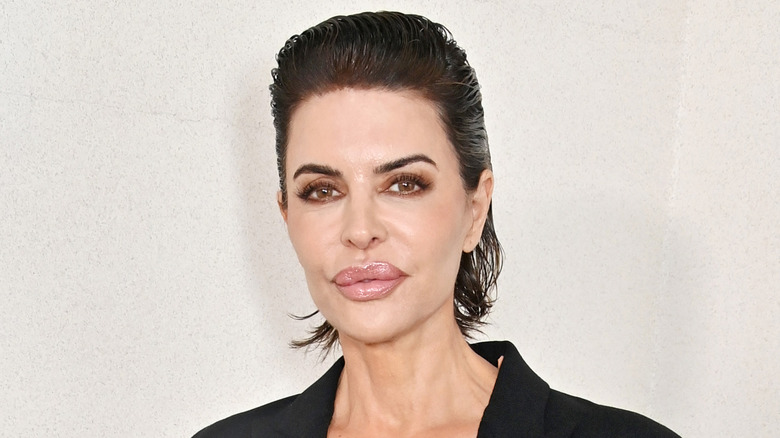 David M. Benett/Getty Images
During a sit-down conversation with Interview magazine, Lisa Rinna admitted that her decision to leave came much earlier than fans thought. In fact, Rinna told her fellow castmates that she would not be returning to the franchise right after they wrapped filming for the reunion. Following a difficult year for the soap star, Rinna said that she had finally had enough, particularly with the negativity surrounding Housewives fans. "...something has gotten to the Housewife Universe because of what's going on in the world, and it's reflected in the way the fans react to the world of Housewives," she said. "And I just think it's unhealthy. It wasn't working for me. It wasn't right for me."
Rinna elaborated on this, telling The Evening Standard ES Magazine that "we were getting death threats. Some of the most horrible things I've ever seen in print in my life, and it's a reality show! It's a stupid show! I thought: 'It's time to go.'"