The Soap Opera Dance Mom's Nia Sioux Appeared On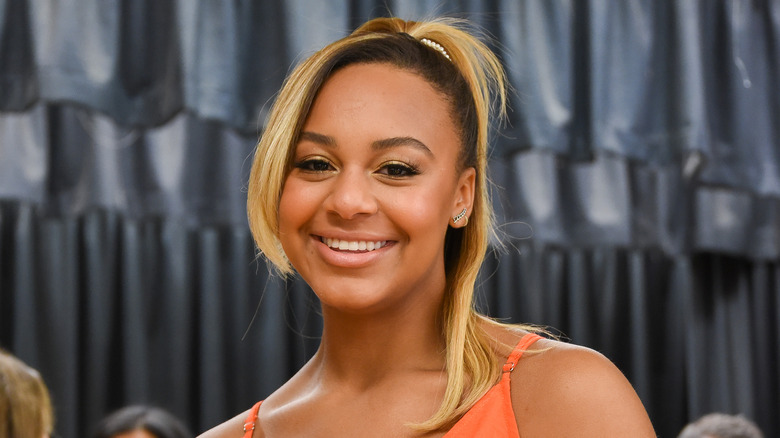 Presley Ann/Getty Images
Nia Sioux from "Dance Moms" may have been one of the founding members of the series, but soap fans remember her for something quite different. However prior to making a genre switch, her time on "Dance Moms" earned her a great deal of success in the entertainment industry. Unlike others on the series that came and went throughout the show's run, Sioux was a main cast member for the first seven of eight seasons. Despite Maddie Ziegler and Mackenzie Ziegler being arguably more famous in mainstream media following their time on the series, Sioux completed one additional season more than they did. 
In an interview with Insider in 2019, Sioux divulged about her time after "Dance Moms." After speaking out about allegations of racism (among other issues) from Abby Miller, Sioux said, "I feel like now that we're adults, we're opening up about it on social media. And it's coming from a place of being grateful for the show but also feeling like we're able to say what we want because we're now old enough to properly realize things, and it's easier to articulate our points now than when we were all, like, 12."
Nearly a decade after her first appearance on "Dance Moms," Sioux made a foray into the world of daytime television, waltzing into one show's famous fashion house. For viewers of soap operas, Sioux will always be remembered for her role as an intern that got way deeper into the drama than she ever anticipated.
Joining Bold was a completely new genre for Sioux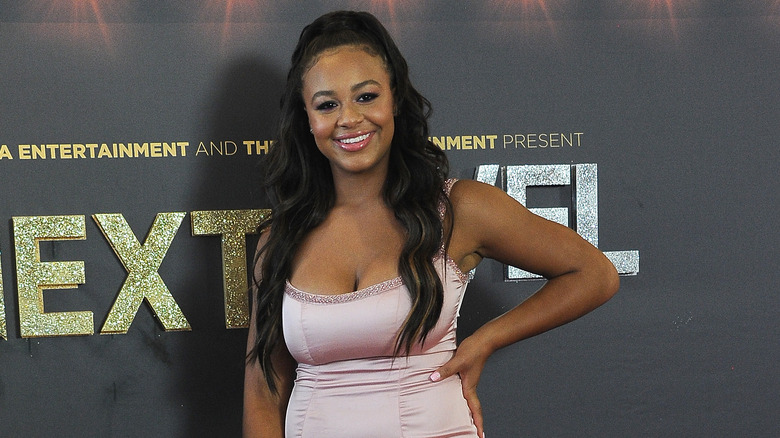 Albert L. Ortega/Getty Images
Nia Sioux's introduction to the soap opera world came when she joined "The Bold and the Beautiful" as Emma in April 2018, one of the newest crop of interns at the Forrester Creations. Her original task was working alongside Hope Logan (Annika Noelle), learning and being a part of her Hope For The Future campaign. However, Emma's story arc was more than that. Beyond being a one-dimensional intern, she was harboring a significant secret from everyone.
Emma had familial ties to one of the sworn enemies of the Forresters. Unbeknownst to Hope and everyone else at the company, Emma was the niece of Bill Spencer's (Don Diamont) right-hand man, Justin Barber (Aaron Spears). He was met with hate and vitriol by everyone at Forrester, so he urged her to remain quiet about their connection. If anyone at the company learned of their blood ties, it could spell the end of her internship. Unfortunately for Emma, that's exactly what happened. An incident with Maya Avant (Karla Mosley) almost cost her everything.
Emma was able to talk her way out of being fired by Maya, but it's her closeness with Maya's cousin, Xander Avant (Adain Bradley) that becomes the next issue. However, that becomes a nonissue when Xander's ex, Zoe Buckingham (Kiara Barnes) made her grand arrival in Los Angeles. She came to Los Angeles with the sole mission of reuniting with Xander, and his newfound connection to Emma was an obstacle. 
Emma met a tragic end after learning too much about Baby Beth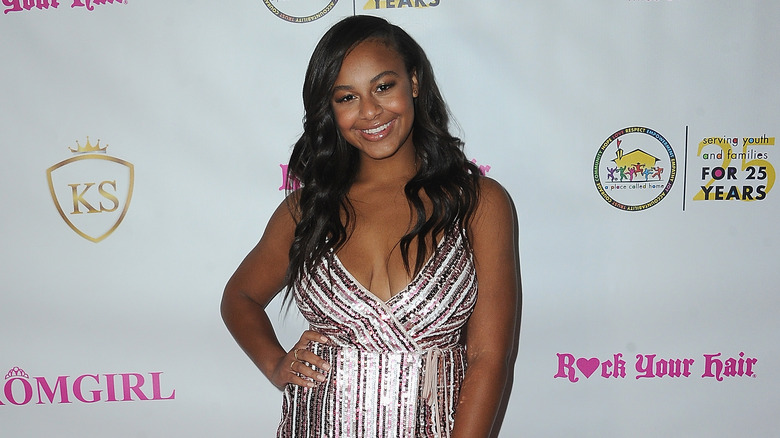 Albert L. Ortega/Getty Images
Xander thwarted most of his ex-girlfriend Zoe Buckingham's (Kiara Barnes) attempts to become a couple again, but eventually, Emma ended things. This paved the way for Zoe and Xander to reunite. The supposed death of Hope Logan's daughter, Baby Beth, triggered Emma to reach out to Hope, unaware of the role Zoe's father played in her insurmountable grief. However, Emma's curiosity got the better of her, something Thomas Forrester (Matthew Atkinson) wasn't prepared to let her pursue anymore.
Sadly for Emma, Thomas learned about her uncovering what happened, and he couldn't let her get away with it. Emma Barber wanted to be a champion for Hope Logan and do what was right by her, but it cost her everything. Thomas was a madman trying to stop Emma from getting to Hope and ruining everything. At the time, Thomas' obsession with Hope was in full gear, so he couldn't risk anyone putting a stop to his master plan. He wanted a family with Hope, and Emma was the single biggest threat to it, so he followed her while she headed to Hope. 
Emma was determined to end the secrets and lies that forced Hope to unnecessarily grieve a daughter that never died. Sadly, Thomas struck Emma's car, sending her spiraling off the road, into a fiery landing. Emma died as a result of her injuries in the crash, and Thomas never looked back.