Mark Consuelos Admits He Used To Get Incredibly Jealous Early In His Marriage To Kelly Ripa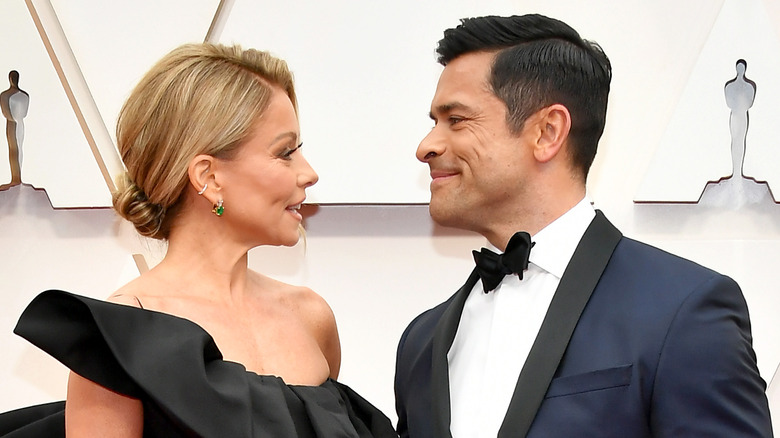 Amy Sussman/Getty Images
Mark Consuelos and Kelly Ripa cannot escape each other. 
They shared vows, and since then, a life, three children, and the host desk on their talk show "Live with Kelly and Mark." The duo met on the hit soap opera, "All My Children," where they played love interests Hayley Vaughan and Mateo Santos. Falling in love on-set (and eloping to Las Vegas) has since evolved into almost three decades as husband and wife. Their ABC network morning show is only one of many projects the couple tackles together. Ripa and Consuelos also have a production company, Milojo, named after their children — Michael, Lola, and Joaquin. And when one is working on a TV show, it's not unusual for the other to guest star as their partner.
Their marriage is the definition of relationship goals, but the pair is also forthcoming about the struggles they have had to overcome. Despite Consuelos locking down the woman of his dreams and being a Hollywood star himself, he fought with jealousy issues that left Ripa constantly hoping for change.
Kelly Ripa prayed Mark Consuelos would lose the jealousy trait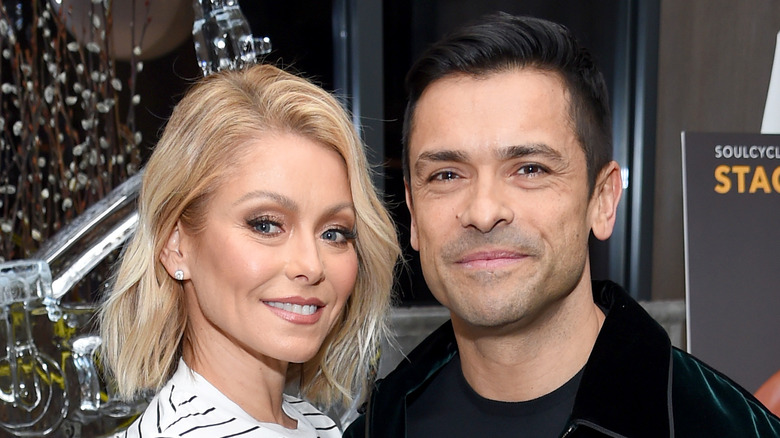 Dimitrios Kambouris/Getty Images
Kelly Ripa gets candid about life and marriage on her podcast, "Let's Talk Off Camera." Sitting down with her husband and "Live" co-host Mark Consuelos, the two shared that jealousy was a problem in their early years of marriage. "You used to be insanely jealous and that was a hard pill to swallow. It is very hard being married to someone who is jealous," Ripa said during the episode, "Mark Consuelos: Surviving Marriage, Sex and Stonewalling." She shared an example from their first week as newlyweds.
"We went to this Italian restaurant, and the waiter was like a very cute old man. He's definitely in his 70s if not 80s. He leaned down, and he said, 'And for the principessa?'" Ripa thought the endearing comment was charming, but her husband did not. Consuelos revealed, "I got upset." The princess remark led to a fight.
"Look at age 25, I was pretty insane," Consuelos admitted. "If this is any consolation, you know you're being crazy. The jealous person knows that this is wrong and it's ugly, but they can't help it." However, the actor found the will to change as he realized that the green-eyed monster was getting in the way of a healthy life. It is one of the many lessons we've learned from Ripa and Consuelos' marriage. Another one is to be head over heels for your partner.
The key to marital success, according to Ripa and Consuelos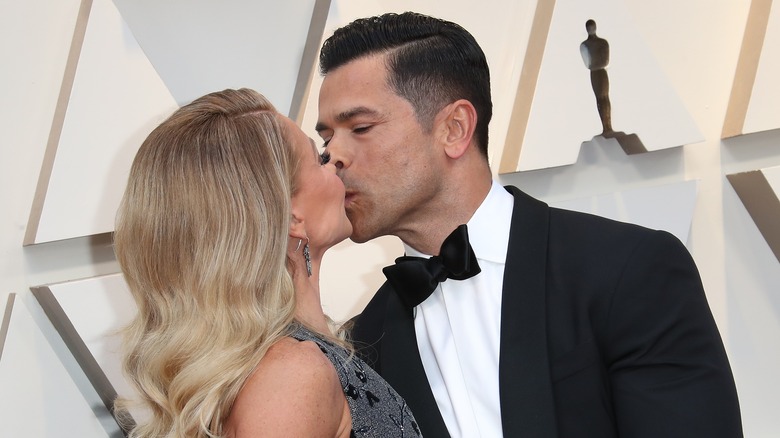 Dan Macmedan/Getty Images
In an interview with USA Today, the couple spilled the secret of a happy union. Mark Consuelos said, "I'm crazy about her. I still get those feelings in my stomach now that I did when I was 24 years old." He added, "That's what I think is the secret to our marriage: I'm really infatuated with you." Kelly Ripa agreed, "I echo everything he just said. We also are very committed to each other, we compromise, and there's just no quit in us. We don't have quit in us."
The actress and talk show host offered similar sentiments talking with People. Ripa admitted at 25 years old, they were "too young to get married!" However, it was a commitment they chose to honor every day. She shared, "On paper it should not have worked and when it didn't work, we really worked at it. We fought for our marriage when it would have been easier to quit and throw in the towel."
Being all in helped Ripa and Consuelos overcome the despair of being empty nesters, irrational jealousy, and the everyday issues that tempt divorce.