Beyoncé Came Close To Doing Carpool Karaoke With James Corden - Here's What Happened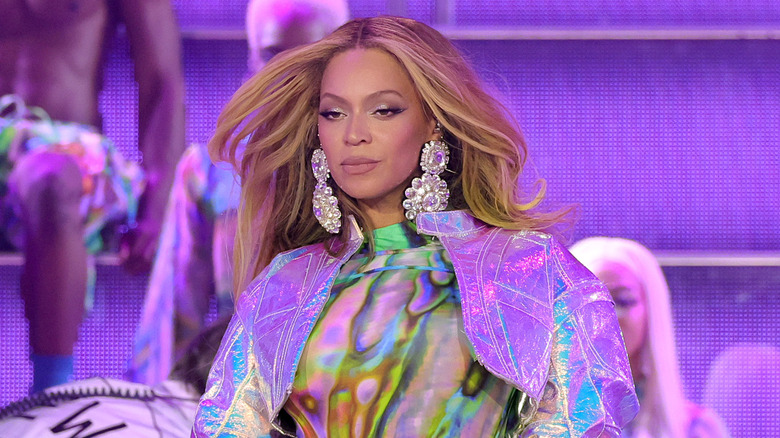 Kevin Mazur/Getty Images
Since it began, in March 2015, the "Carpool Karaoke" segment on "The Late Late Show with James Corden" has been easily one of the most, if not the most, popular parts of the show. Due to all the famous celebs that have appeared on it, it's easy to assume that Beyoncé sat in the passenger seat at some stage. However, what you might not have known about Beyoncé is that she never actually appeared on "Carpool Karaoke." That doesn't mean she wasn't invited, though. 
In an interview with The Hollywood Reporter, showrunner Rob Crabbe mentioned Beyoncé as an artist he would have loved to have on "Carpool Karaoke" but unfortunately their schedules just never matched up. His fellow showrunner, Ben Winston, went on to say that Beyoncé is different from other artists in terms of promoting her output. 
"Like, she doesn't do promo, really. She doesn't need to. Think about her last album, that monster hit album, name one promo. She didn't even do a music video," he pointed out. "So, we always knew it was going to be hard to get her singing in a car, but we would've loved it. It's all good, though. I know she's a fan of the show and she's always been really lovely and responsive and we'd been close a couple of times, but it wasn't meant to be."
The popular segment has provided an interesting insight into certain celebs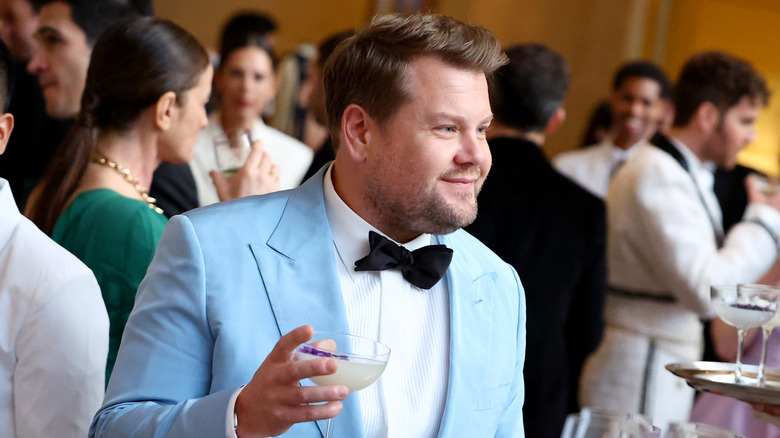 Arturo Holmes/mg23/Getty Images
Speaking to CBS News in 2020, James Corden discussed why he thought people enjoyed "Carpool Karaoke" so much. "The core of it is the intimacy of the interview. That these are some of the most famous people on Planet Earth. You know, the biggest singers in the world and they're in an — environment which is completely humanizing," he theorized. 
Each "Carpool Karaoke" video has racked up millions of views thanks to the featured stars. The first ever celeb to appear on the segment was actually Mariah Carey herself, a grand way to kick it off. The last "Carpool Karaoke" featured Adele in her second appearance, a nice nod to what is still one of the most viewed "Carpool Karaoke" videos.
Everyone from K-Pop superstars BTS and Blackpink to musical legends like Elton John and Paul McCartney have belted out their hits while Corden drives (and joins in himself). Due to the number of high-profile celebs that have appeared on the show, it seems as though Beyoncé not making an appearance was genuinely a scheduling issue.
Corden's dream guest never made an appearance either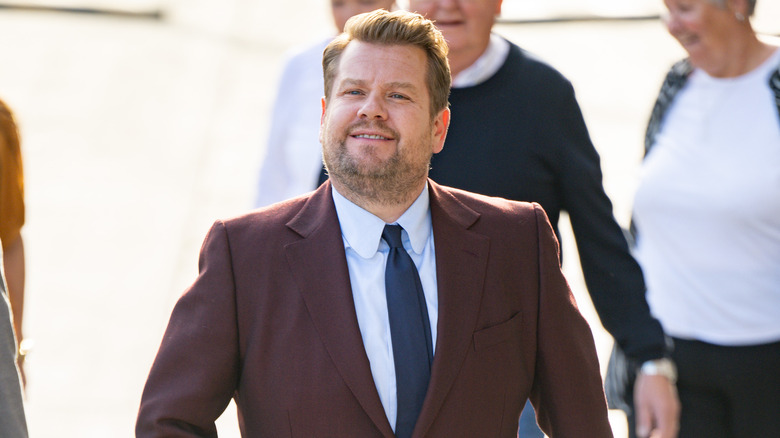 Rb/bauer-griffin/Getty Images
As for James Corden, his dream "Carpool Karaoke" guest looks a little different than Beyoncé. The former "Late Late Show" host told Variety in 2023 that he would have loved to have Paul Simon, one half of the legendary musical duo Simon & Garfunkel, as a guest. "I think he's one of the greatest of all time," Corden enthused. 
He continued, "My fondest memories of singing in a car was we'd go on these 15-hour drives to France because we couldn't afford to fly. My greatest memories of our family vacations are all of us singing along to 'Graceland' in the car." Corden also mentioned that he would have liked his parents and sisters to make an appearance, just for fun. 
"The Late Late Show with James Corden" may be over now, but there's no doubt that the "Carpool Karaoke" videos will be watched over and over for years to come. As for Beyoncé, well, she's probably not hurting from missing out on appearing since, according to Forbes, the iconic singer is set to earn a staggering $2.1 billion from her "Renassaince" world tour.