Royal Cousins Charlotte And Lilibet Both Pay Tribute To Princess Diana In This One Poignant Way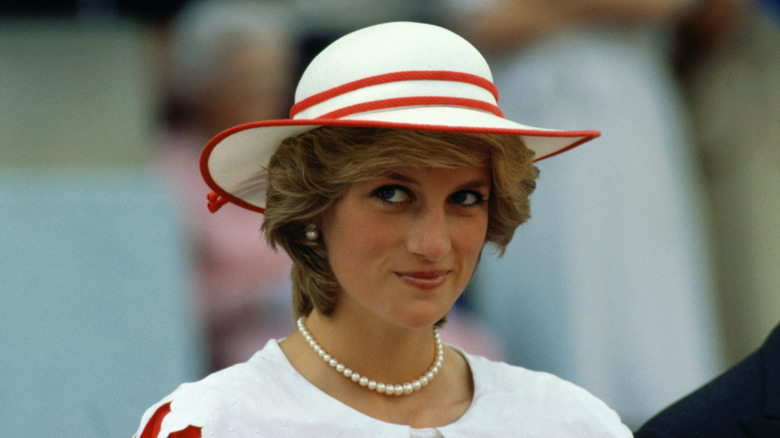 Bettmann/Getty Images
Whether you're a fan of the royal family or not, you've probably heard of Princess Charlotte, who was born in 2015 and is the only daughter of William and Catherine, Prince and Princess of Wales. You probably also know of Princess Lilibet, who was born in 2021 to Harry and Meghan, Duke and Duchess of Sussex. The cousins share not only the title of "princess," but another part of their names. 
The pair have a sweet connection to their late grandmother Princess Diana thanks to their shared middle name. Charlotte's full name is Princess Charlotte Elizabeth Diana of Cambridge, and her cousin's Lilibet's full name is Lilibet Diana Mountbatten-Windsor.
Both girls' names honor Diana, and they pay tribute to the late Queen Elizabeth, too. Charlotte's first middle name is Elizabeth, and while Lilibet may seem like an unconnected name choice at first glance, it has more meaning than you may think.
The names of the two princesses could mean more than you think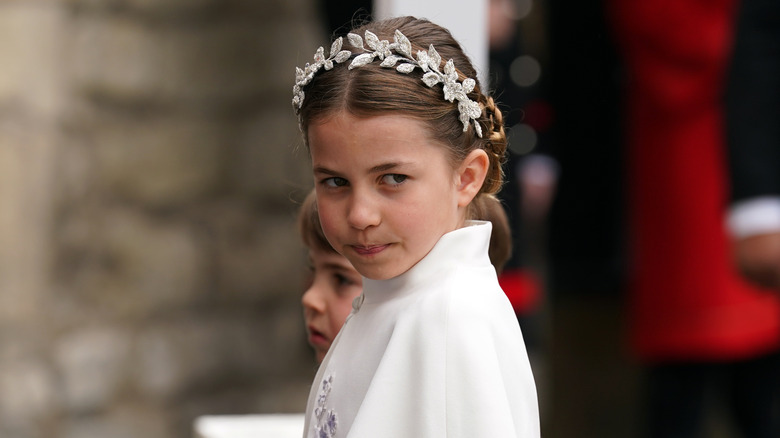 WPA Pool/Getty Images
There have been many theories about the real meaning behind Lilibet's name. Like her cousin Charlotte's middle name, Lilibet is an homage to Queen Elizabeth, as Lilibet was the nickname given to the late queen by her father. Speaking to the Daily Mail, Diana's vocal coach Stewart Pearce stated that Lilibet's name could be a nod to Prince Philip as well, as he also called the queen Lilibet. Pearce thinks Harry and Meghan's decision to name their daughter Lilibet, his grandfather's special nickname for the queen, could be a reference to how much Harry loved his grandfather. "Harry adored his grandfather, who became a particular line of security for the young prince post Diana's death," he revealed. 
A similar amount of nuance went into the meaning behind Charlotte's name. While many believe she was named Charlotte in honor of her grandfather King Charles, this isn't known for sure. What is certain is that Charlotte's middle names of Elizabeth and Diana equally honor her grandmother and her great grandmother in a heartfelt way.
Other members of the family share a middle name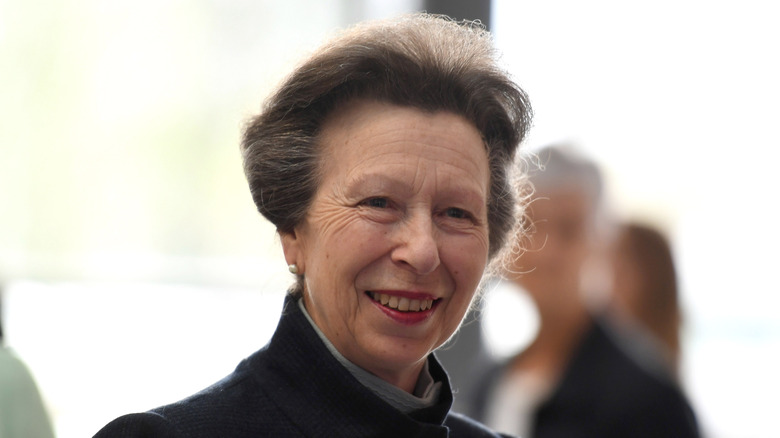 Finnbarr Webster/Getty Images
Interestingly, Princess Charlotte isn't the only member of the royal family who has the middle name Elizabeth. The firstmodern royal to be given Elizabeth as a middle name was Princess Anne. Being the only daughter of Queen Elizabeth and Prince Philip, it makes sense that Anne's middle name pays homage to her mother. Princess Beatrice, daughter of Prince Andrew, additionally has the middle name Elizabeth, presumably in honor of her grandmother. Finally, Lady Louise, the daughter of Prince Edward, also honors her grandmother with her middle name (Elizabeth, in case you'd forgotten).
Coincidentally, Princess Catherine actually has the middle name Elizabeth too, though we're assuming her middle name had no relation to the queen at the time it was chosen. Plus, though not Elizabeth, Kate's sister Pippa Middleton's middle name is Charlotte, which is another lovely coincidence that may even have influenced Kate's baby name choice.
Fittingly, the nod to both Princess Diana from both of her sons when naming their children shows just how much they cherish their late mother, as well as helping her memory to live on for a new generation.