General Hospital Star Ingo Rademacher Loses Lawsuit Against ABC Over Vaccine Mandate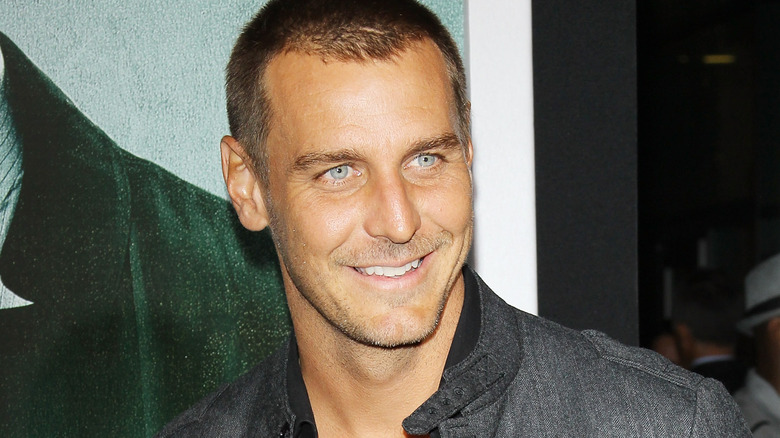 Michael Tran/Getty Images
Once a COVID-19 vaccine was developed and available in late 2020 and early 2021, the worldwide pandemic was still ongoing, and a number of workplaces started to require their employees to be vaccinated in order to help stop the continued spread of the disease. One of those companies was Disney, which is the parent company of ABC, which is the network that airs "General Hospital." 
Not everyone in the show's cast was happy about the vaccine mandate, particularly Ingo Rademacher. Rademacher was a long time cast member of "General Hospital," playing Jasper "Jax" Jacks from 1996 to 2021. And Rademacher's controversial "General Hospital" exit came after Rademacher voiced his anti-vaccine opinions on social media, among other problematic posts, which caused #fireingo to trend, per TV Insider.
After Rademacher was fired from "General Hospital" because he didn't get the COVID vaccine, he filed a lawsuit against ABC — one of his lawyers listed on the suit was Robert F. Kennedy Jr., an anti-vaccine activist who has launched a 2024 presidential campaign. After over a year, the ruling has come back over the lawsuit, in which Rademacher said he should be able to get a religious exemption for the vaccine. The judge sided with ABC, as reported by Deadline.
Ingo Rademacher believed he qualified for a COVID vaccine religious exemption
The judge presiding over the lawsuit that Ingo Rademacher brought against ABC about being fired for not getting the COVID vaccine said that Rademacher didn't have a case in regards to religious exemption. Instead, in a summary judgment, the judge agreed with ABC that Rademacher refused the vaccine because of health reasons, not religion, per The Hollywood Reporter. Rademacher can still appeal the decision.
The original lawsuit included the email that Rademacher sent to Disney, ABC's parent company, in which he asked for the religious exemption, saying that it applied to him because of his "deeply and sincerely held moral belief that my body is endowed by my creator with natural processes to protect me and that its natural integrity cannot ethically be violated by the administration of artificially created copies of genetic material foreign to nature and experimental." In a follow-up motion, after ABC moved to have the lawsuit dismissed, Rademacher said he was fired for voting for Trump, and that the COVID concerns were a cover, according to Deadline.
Rademacher's character was written off "General Hospital," and his last episode was on November 22. His character bade farewell to his ex-wife, saying that he had business to attend to in Australia. And in a line that seemed applicable to Rademacher's real life relationship with the show and ABC, Jax said, "I'm kind of on the outs with everyone in Port Charles right now" (via TV Insider).