GH Star Kristina Wagner Remembers Late Son On His Death Anniversary (& We're Emotional)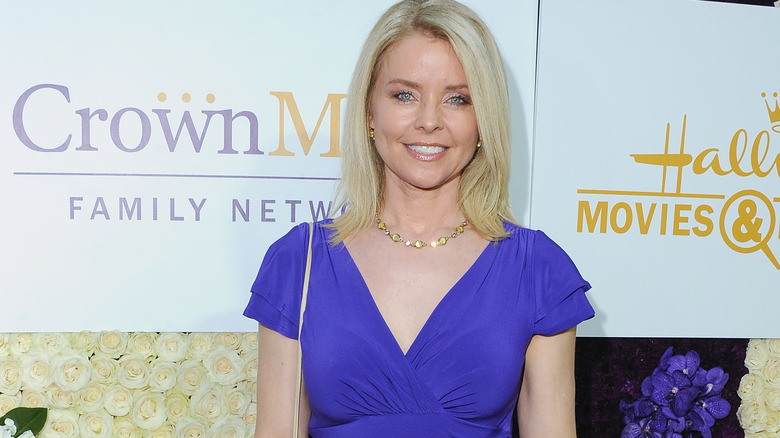 Jon Kopaloff/Getty Images
"General Hospital" star Kristina Wagner tragically lost her son, Harrison Wagner, on June 7, 2022, when he died of an accidental drug overdose. Harrison was just 27 years old.
Kristina spoke out about her son's tragic death and she and her ex-husband, Jack Wagner, created the Harrison Wagner Scholarship Fund to honor their son and help others in similar situations. On their website for the fund, they wrote, "We hope that Harrison's memory will live on through this scholarship and will help other young men get help for their addiction." Kristina and Jack describe their late son on the site as "a bright, exuberant young man whose smile lit up any room he was in."
One year after his death, Kristina paid tribute to Harrison on Instagram. She shared a video of her son offering some profound words of wisdom and making a wish while on a hike. Of course, Kristina is still grieving him, and her caption for the post is as devastating as it is touching. 
She shared a beautiful video of Harrison on Instagram
In the tribute video that Kristina Wagner posted on Instagram, her son, Harrison Wagner, shares reflections about human nature while he's on a mountain. He says in the clip that everybody has their own pain and struggles, and that's why we all need to "get outside of ourselves." Harrison elaborates that whether you believe in God or something else, "We wish for an amazing life — open-mindedness, happiness, and love." Then, he takes a deep breath and makes a wish, tossing a rock to do so.
In her caption, Kristina explained that she took this video on Araby Trail in Palm Springs, California, and she wanted to share it in honor of the one-year anniversary of Harrison's death. "His words are comforting to me," the actress wrote. "It's brutally painful to lose my boy. I still believe in open-mindedness, happiness, and love, and I still have hope for wishes to come true." She added, "Thank you, Harrison."
If you or anyone you know is struggling with addiction issues, help is available. Visit the Substance Abuse and Mental Health Services Administration website or contact SAMHSA's National Helpline at 1-800-662-HELP (4357).