The Long-Forgotten TV Movie That Gave John Travolta His Show Business Start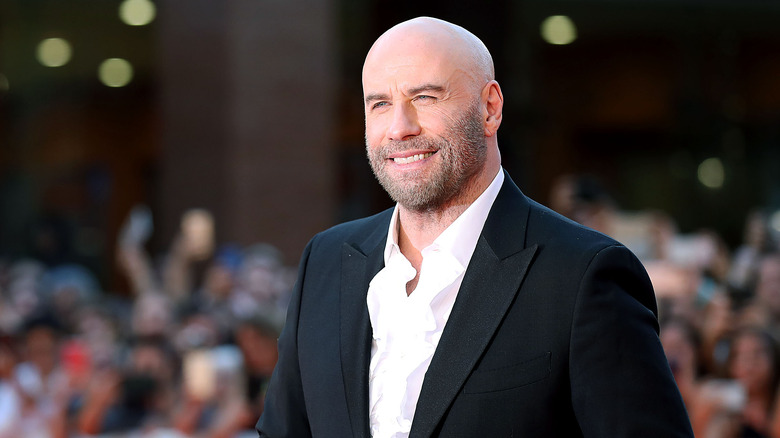 Maria Moratti/Getty Images
John Travolta is a true Hollywood icon whose career has spanned decades and left a mark on the entertainment industry. From his breakthrough roles in "Welcome Back, Kotter" and "Saturday Night Fever" to his unforgettable performances in "Grease," "Pulp Fiction," "Face/Off," "Primary Colors," "Be Cool," and "Hairspray," Travolta's rise to the top testifies to his talent, resilience, and ability to reinvent himself. Travolta's stunning transformation began in earnest in the late 1970s after starring as the working-class Brooklyn teenager Tony Manero in "Saturday Night Fever."
But before he was able to showcase his electrifying dance moves and charisma on the big screen through the drama directed by John Badham, he'd appeared in several other projects. Even die-hard Travolta fans, however, might not know that he led the ensemble cast of the TV movie "The Boy in the Plastic Bubble." Directed by Randal Kleiser, the film also featured Glynnis O'Connor, Robert Reed, Diana Hyland, and Ralph Bellamy. "The Boy in the Plastic Bubble" aired in November 1976, more than a year before Travolta achieved major critical and commercial success as Tony Manero. 
Travolta touched the hearts of many before charming his way to stardom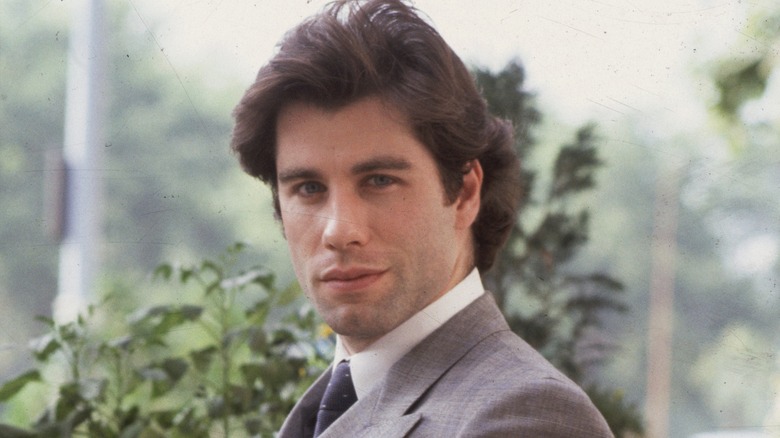 Hulton Archive/Getty Images
Based on a true story, "The Boy in the Plastic Bubble" tells the tale of Tod Lubitch, a young boy with deficient immune system. The condition made Tod highly vulnerable to infections. To protect him from illnesses, he was isolated from the outside world and forced to live in a sterile environment. John Travolta's portrayal of Tod delicately explores the emotional challenges faced by someone living a life of seclusion.
Despite the character's physical limitations, Travolta still resonated with the viewers through his heartfelt expressions and nuanced acting. Many people might have forgotten Travolta ever appeared in the film, but it sure helped him showcase his depth as an actor early in his career. Building on his success, Travolta landed an incredible one-two punch with "Saturday Night Fever" and the iconic role of Danny Zuko in "Grease." His portrayal of a rebellious high school student won the hearts of audiences across the world. With his suave dance moves and undeniable chemistry with co-star Olivia Newton-John, Travolta solidified his status as a rising star. It also started the long friendship between the two leads that lasted until Newton-John died in 2022. Travolta even penned a touching tribute to his "Grease" co-star.
The Boy in the Plastic Bubble is a little too personal for Travolta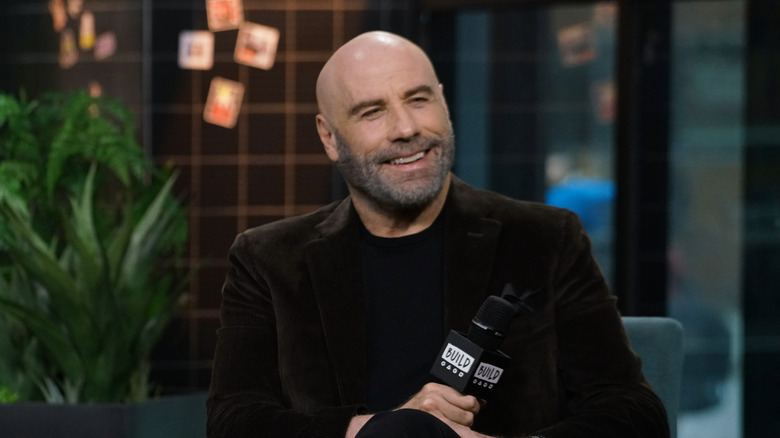 Manny Carabel/Getty Images
In addition to providing Travolta with an early opportunity to showcase his acting skills, "The Boy in the Plastic Bubble" led to romance for the then-young actor. At the age of 22, Travolta and talented co-star Diana Hyland, who played his character's mother, began dating while filming. Unfortunately, their romance was cut short when Hyland passed away due to breast cancer in 1977.
Despite Hyland being 18 years his senior, Travolta admitted that she was his first love. Travolta shared how their relationship started, telling People, "I thought I was in love before, but I wasn't. From the moment I met her I was attracted. We were like two maniacs talking all the time on the set of 'Bubble.' After a month it became romantic."
The experience turned tragic and devastating, as Travolta sat by Hyland's side as she lay on her deathbed. During her last moments alive, he said, "I felt the breath go out of her." Travolta was even more distraught after Hyland passed but he survived by working and reminiscing about her. He added, "I gave her great joy the last months of her life." After a 10-day break, he started shooting "Grease." The blockbuster musical was directed by Randal Kleiser, the same filmmaker who guided Travolta through "The Boy in the Plastic Bubble."