John Travolta Pens A Touching Tribute To Grease Co-Star Olivia Newton-John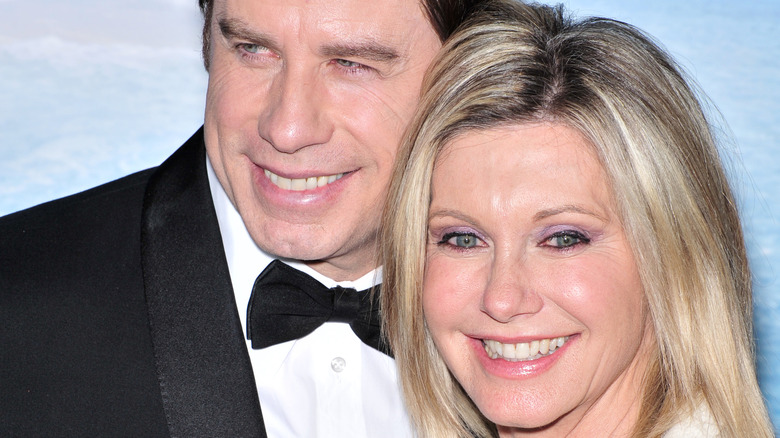 Featureflash Photo Agency/Shutterstock
Olivia Newton-John and John Travolta dazzled audiences as the mismatched high school lovebirds Sandy Olsson and Danny Zuko in the 1978 movie "Grease." The film had a budget of $6 million; opening weekend, it made $9.3 million, and it went on to become the highest-grossing global movie musical until it was beat by "Mamma Mia" in 2008, per Vanity Fair. It helped make Newton-John a superstar, and she remained tied to the iconic musical for the rest of her life. She even called her multi-year Las Vegas residency "Summer Nights" after one of the famous songs from the film, via Billboard.
Newton-John seemed to view the characters Sandy and Danny, who fly away into the clouds at the end of "Grease," as basically immortal and living forever in their youth. On NBC's "Today," she explained where she thought the couple were today — "I think they're kind of stuck in time. I kind of think of them as that was then, they're forever and so like that."
Sadly, Newton-John passed away August 8 at the age of 73 at her home in southern California with family and friends at her side, according to her husband. Her passing was met with countless tributes, including a particularly moving one from her "Grease" co-star John Travolta.
Olivia Newton-John and John Travolta stayed friends for decades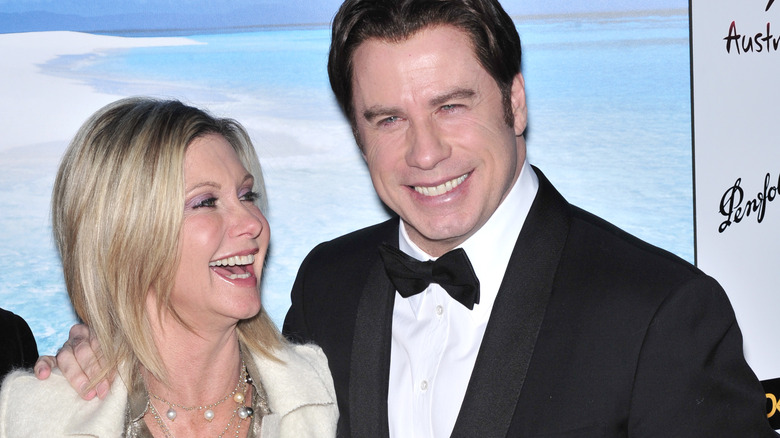 Featureflash Photo Agency/Shutterstock
One of the tributes to Olivia Newton-John's life and legacy is from her "Grease" co-star, John Travolta, who played Danny Zuko. Travolta posted a photo of Newton-John to Instagram along with a heartfelt caption. "My dearest Olivia, you made all of our lives so much better. Your impact was incredible. I love you so much. We will see you down the road and we will all be together again. Yours from the first moment I saw you and forever!" He signed it as "your Danny, your John."
Fans flooded the comments for the post with love and sadness over the news — many noted how much they loved the film.
Over the years, Newton-John and Travolta remained friends, and "Grease" has remained a fan favorite. The two dressed up as Sandy and Danny for a crowd of 20,000 for a 2019 "Meet n' Grease" sing-along event in Florida. Newton-John told People, "The excitement from the people, it was amazing, I couldn't believe it, people they still love it!"
Olivia and John knew that Grease was something special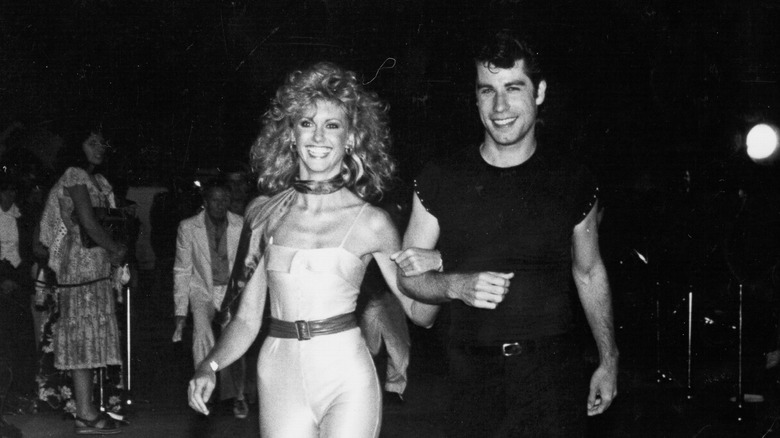 Michael Ochs Archives/Getty Images
For many, "Grease" was — and still is — an iconic film that stands as the coming-of-age story. When Olivia Newton-John and John Travolta set out on the incredible journey, the two actors quickly realized that they were apart of special incredibly special. 
"We did something life-changing, making that film," Newton-John told People in 2018. "[At the premiere] you got the feeling from the energy that something was happening. It was a huge response. I feel grateful to be a part of that and to have worked with him. We've stayed friends ever since."
Telling the magazine that she and Travolta were there for each other through thick and thin, Newton-John breathed a new sense of life into a friendship that lasted for decades. 
"[In tough times] John always reaches out to me," she said. Travolta weighed in himself, saying, "When you share that kind of meteoric success — and nothing has been able to exceed it — you share a bond. I've been through her having a child, getting divorced, losing her sister. She's been through my getting married, having children. It's wonderful and full of shared memories."