A Childhood Treat Almost Saved Kody Brown's Marriage With Sister Wives Costar Meri
Ethan Miller/Getty Images
Complicated is one way to describe the 32-year marriage between reality TV show "Sister Wives'" stars Kody Brown and Meri. They've faced infertility complications, an emotional affair, a legal divorce with a remaining spiritual commitment, and more. On top of that, all of it was documented on camera for reality TV. After trying to salvage their marriage, they decided it was best to part ways, and both Kody and Meri onfirmed their marriage was officially over in an Instagram post. "After more than a decade of working on our relationship in our own unique ways, we have made the decision to permanently terminate our marriage relationship," they said on Instagram in early 2023.
This wasn't their first termination though. In 2014, the couple legally divorced so Kody could marry his fourth wife and legally adopt her children. Meri and Kody said they remained in a spiritual marriage despite the papers saying otherwise. The decision to dissolve the spiritual commitment did not come quickly. There were attempts to reconcile, including an especially sentimental and sweet — in a literal and metaphorical sense — one.
Something sweet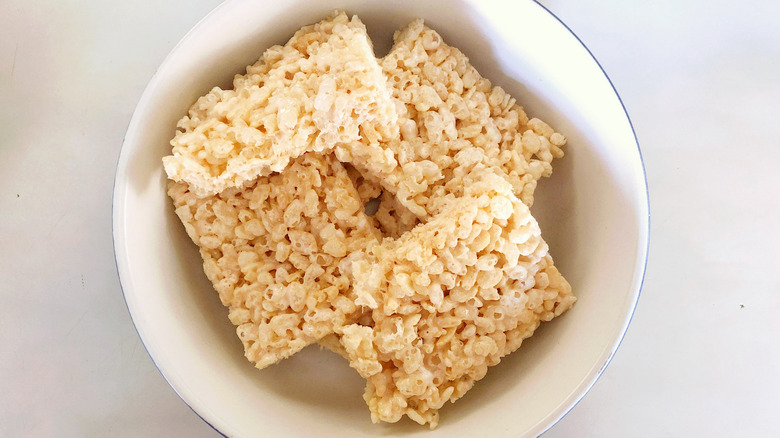 Niko Natsuki/Shutterstock
On an episode of "Sister Wives," Kody Brown opened up about how a birthday gift of Rice Krispie treats helped him remain open to the idea of reconciling. The way the treat was presented by Meri is what made the gift especially meaningful. "She put a bag full of them, one for every year of our marriage," Kody said on a special episode. "She even included the bad years, the ones where I was like we're basically not really married and the expression was sweet and the mood that I was in was the right mood to try and think about reconciliation."
Kody was touched by the gifted Rice Krispie treats. The gesture made him want to keep communication open and try to make things work. It helped plant the seed of forgiveness within him. "I was no longer angry with her for what I had gone through in my life with her," he said on the episode of "Sister Wives." "I was willing to see the error of my ways and then work to determine whether we were good with each other anymore."
A challenging marriage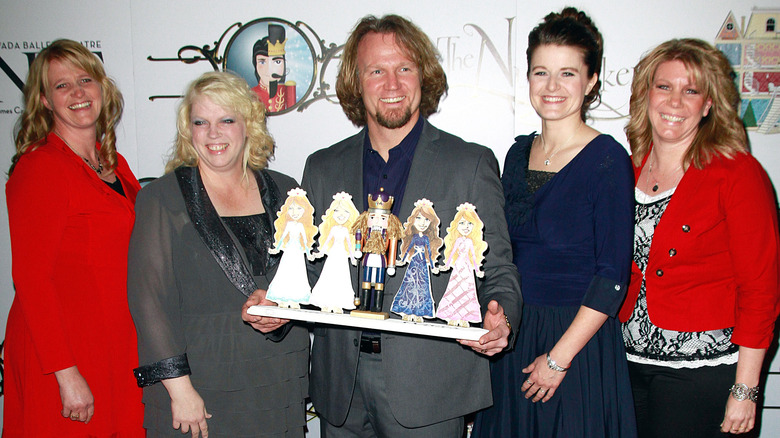 Marcel Thomas/Getty Images
Kody and Meri's marriage truly was a complicated one. The two got married when they were young: Meri was 19 and Kody was 21. They'd met at church and they were naturally drawn to one another, so they quickly got engaged. It wasn't long into their marriage, however, before they ran into fertility issues. Meri was unable to conceive, which created a strain on the relationship that never fully left. In 1993, three years after Meri and Kody's wedding, Kody married his second wife Janelle, who had no trouble with pregnancy.
Fast forward to 2014 and Meri was found to be in an emotional affair. She started it with someone she assumed to be a young man online, but in fact, Meri was catfished, and her affair was exposed. All of these factors, along with living separately, family dynamics, and more, led to marital tension and eventually an end to the marriage altogether. The truth about Meri and Kody's relationship is that it was a long journey that eventually had to come to an end. "The relationships aren't good. It's that simple," Kody said during the episode special.