Hallmark's Christmas Waltz Franchise Moves To Great American Family With New 2023 Holiday Flick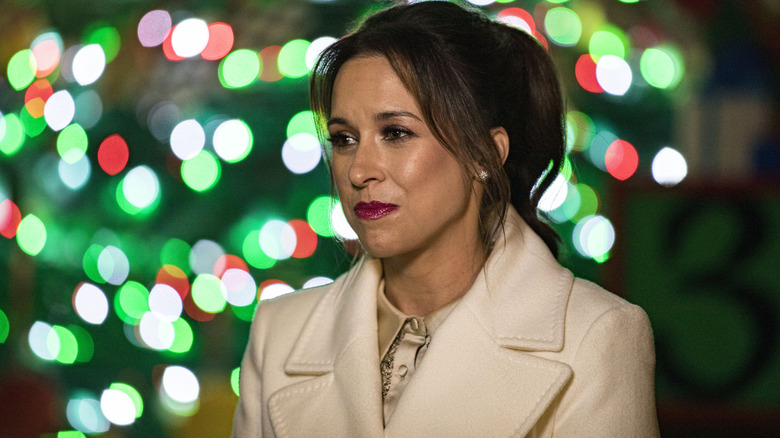 Daniel Knighton/Getty Images
In a shocking move, a successful Hallmark movie of yesteryear is now slated for franchise status at a competing network, Deadline reports. "The Christmas Waltz," which premiered on The Hallmark Channel in 2020, has spun off a new holiday extravaganza, "Paris Christmas Waltz," scheduled to air on Great American Family later this year. Great American Family is a cable channel known for family-friendly content and is helmed by Bill Abbott, former CEO of Hallmark Channel's parent company.
"The Christmas Waltz" starred Lacey Chabert as Avery, a bride-to-be whose fiancé dumps her just weeks before her Christmas wedding. She can either cancel the ballroom dancing lessons she needed to perfect her wedding waltz or fulfill her dream of learning the elegant dance steps with charismatic instructor Roman, played by Hallmark star Will Kemp. The Mississippi-born Lacey Chabert has starred in many Hallmark movies, yet her extensive professional experience also includes Broadway plays, TV shows across a range of networks, feature films, and voice work. Will Kemp, a native of Hertfordshire, England, studied ballet and won Principal Dancer roles on both sides of the Atlantic before he turned to acting. He's appeared in feature films and a variety of television projects. This star-crossed acting combination resulted in Hallmark's highest-rated Christmas movie premiere of 2020, according to Deadline, which makes its transition to GAF even more surprising.
The married team behind the scenes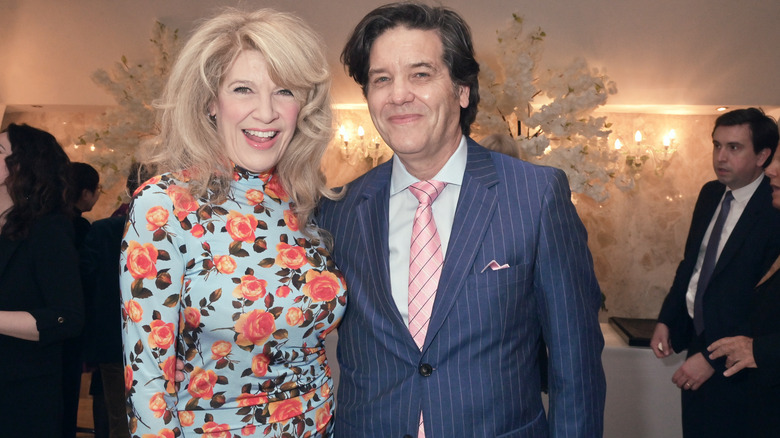 Foc Kan/Getty Images
The creators of "Christmas Waltz" are Michael Damian, an actor who rose to fame on the soap opera "The Young and the Restless," and his wife Janeen. The couple has collaborated on 17 original films together, including Netflix's "Falling for Christmas," which was produced by Michael and directed by Janeen. Starring Lindsay Lohan, it found its way to position six on a list of the most-watched Christmas movies of 2022, according to Forbes. In a recent interview with Screen Queens, the Damians said they enjoy creating holiday movies because they love adding romantic comedy elements to the special Yuletide spirit.
Christmas movies give you "the platform to be able to bring in heartfelt stories, and hopeful, inspirational moments" that make people feel better, Janeen told the online magazine. Michael added that another key characteristic of great holiday movies is an inspiring scene. "I think that the goal is to find the most beautiful location, the most beautiful Christmas village, the most beautiful mountain, the most beautiful sledding area to run a sled on."
It makes sense, then, that the second incarnation of their "Waltz" series would take place in the City of Light.
Christmas in Paris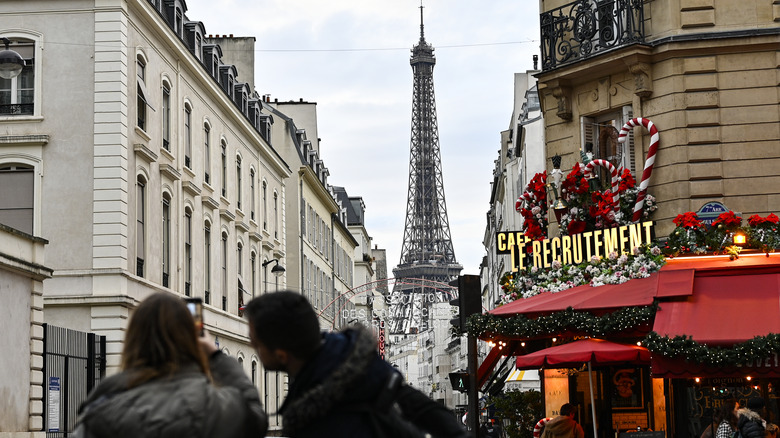 Diego Puletto/Getty Images
The forthcoming "Paris Christmas Waltz" was shot on location in France, where it was directed by Michael Damian from an original screenplay written by Janeen Damian. Jen Lilley, noted for her role in "Days of Our Lives," plays Emma, a single woman who volunteers to sacrifice her own job so that a colleague will not be laid off. Matthew Morrison of "Glee" fame takes on the role of Leo, a dancer who has lost his passion for his art form. What happens next comes as no surprise to fans of the holiday genre. The hapless couple meets, sparks fly, toes twinkle, and a magic spell is cast over one and all — including TV viewers.
"Paris Christmas Waltz" will be part of the forthcoming 2023 Great American Family holiday lineup. The channel will air Christmas movies 24 hours a day, seven days a week, beginning Oct. 21, with unique premieres every Saturday and Sunday, Deadline reported.
The goal is an entire season of upbeat, feel-good entertainment. "We like to bring hope and warm and fuzzy magic and all those elements that you can have in a Christmas film, and a little bit of suspension of belief so that you can really lose yourself in the movie," Janeen Damian told Screen Queens. For those who love Hallmark holiday movies, it just might be that in 2023 a competitor provides the best of the season.