All The Women Thomas Has Loved On The Bold And The Beautiful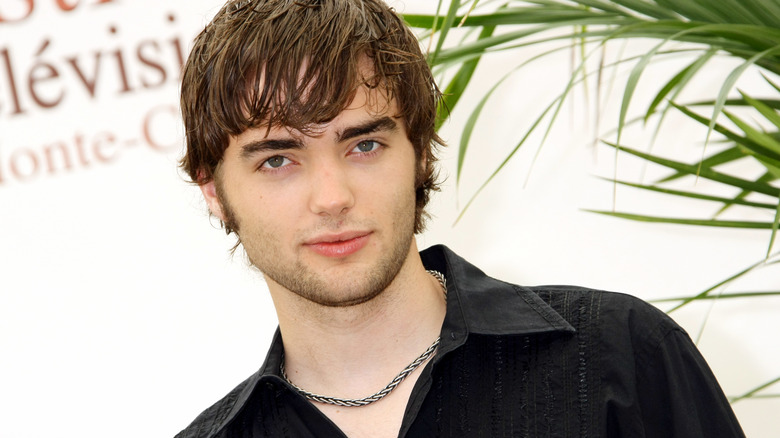 Stephane Cardinale - Corbis/ Getty Images
From its name alone, you can gather that the soap opera "The Bold and the Beautiful" is filled with love, passion, and drama. Set in Los Angeles, each season follows the conflict-packed lives of the prominent Forrester family, owners of the fashion house Forrester Creations. The Forrester family has a staggering amount of wealth and success — as well as a long, ongoing legacy of deceit and scandal. In 1998, the character Thomas Forrester made his debut as a third-generation member of the Forrester family and the son of Ridge Forrester.
Between the kidnapping of his sister, Steffy, and the devastating (and supposed) murder of his mother, Taylor Hayes, Thomas' childhood was chockfull of pain and trauma. The audience got to see this agonizing history affect his character deeply down the line. In 2004, the character finally appeared as an adult, played by Drew Tyler Bell. Love found Thomas quickly thereafter and along with it came a tumultuous series of drama in his relationships.
Thomas' love life grew more and more complicated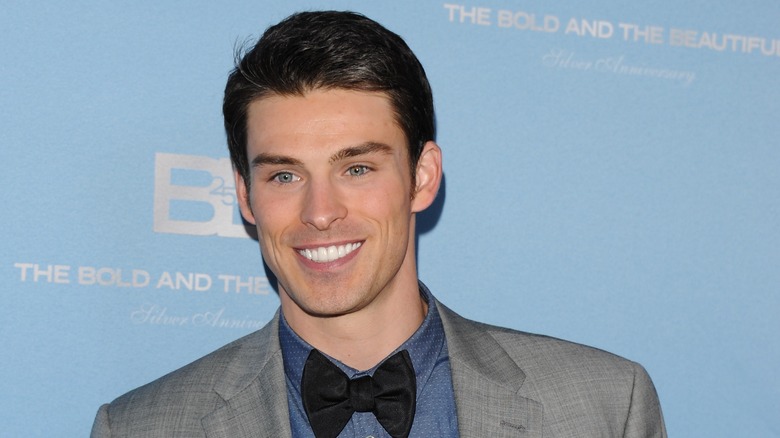 Jb Lacroix/ Getty Images
Several actors played Thomas Forrester over the years, as Drew Taylor Bell was succeeded by Adam Gregory, Pierson Fodé, and Matthew Atkinson. The longtime character first found love with the family intern, Caitlin Ramirez. However, this brief fling did not last after Thomas realized Caitlin was also dating Rick Forrester, son of family patriarch Eric Forrester. To the dismay of the family, Thomas rebounded with notorious troublemaker Amber Moore. This was only the start of a rollercoaster of a love life.
Moving on from Caitlin took a moment for Thomas, and the two shortly rekindled their relationship once Thomas broke things off with Amber. But he started anew when he met Gabriela Moreno, the daughter of a woman working for Stephanie Forrester. Both Gabriela and Thomas lost their mothers in adolescence, leading them to find comfort in one another. They got married in Las Vegas, although this decision was not as romantic as it sounds. Gabriela was living in the United States illegally, and they eloped to keep her there.
Thomas's family disapproved of his decisions, and as a result, the two annulled the marriage. Though Thomas ended this relationship, he did not put an end to upsetting his family. His eyes were suddenly set on Brooke Logan, who also had a romantic history with his father, Ridge Forrester. Thomas and Brooke's affair was supposedly meant to garner publicity for Thomas' fashion line "Taboo." However, in an intimate moment, it was revealed that Thomas had felt something deeper for Brooke.
Thomas' passionate love grew manipulative and even violent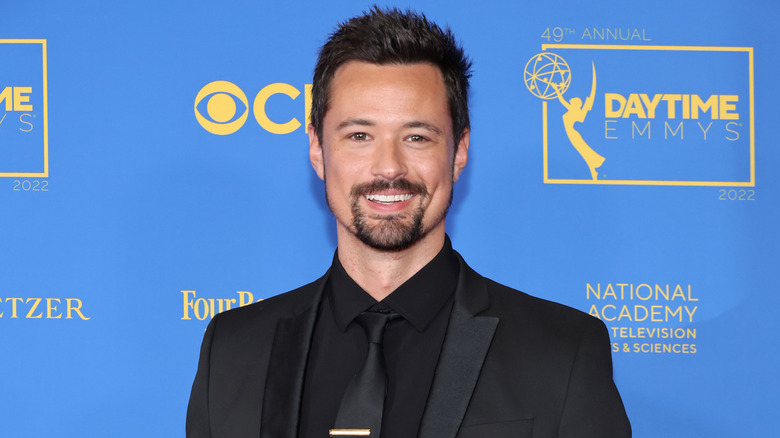 Amy Sussman/Getty Images
Thomas Forrester became known for unstable and dangerous behavior, especially in his love life. He became romantically interested in Caroline Spencer, Rick Forrester's design partner. This stirred drama with Rick, who was envious. In the heat of an argument, Thomas injured Rick by shoving him through the window. This erratic, violent behavior led Caroline to end things with Thomas, and she later died of a blood clot. After a series of twists and turns, this love affair came to a tragic full stop.
While Thomas is often playing the field, his most passionate and violent love thus far is for Brooke Logan and Deacon Sharp's daughter, Hope Logan. However, it's arguable that what Thomas had for Hope was not love but rather an obsession. Through a series of lies, blackmail, and manipulation throughout the years, Thomas has attempted to win Hope over for good. Matthew Atkinson, the actor who's played Thomas since 2019, tied his character's yearning for Hope to his difficult past and personal life in an interview with Michael Fairman TV. Atkins explained, "[his focus has] been on his son needing a mother. So, getting Hope in his life was key to him." The actor also sees the characters' deep connection, saying, "Thomas can basically discard any Logan except Hope. Hope is kind of his kryptonite." 
This could explain why whenever there are spoilers for "The Bold and the Beautiful," fans root for Thomas and Hope. While there are surely ups and downs coming this character's way when it comes to love, we can't help but watch.