Selena Gomez Explained Why Her Song Who Says Makes Her Cry Years After It Was Released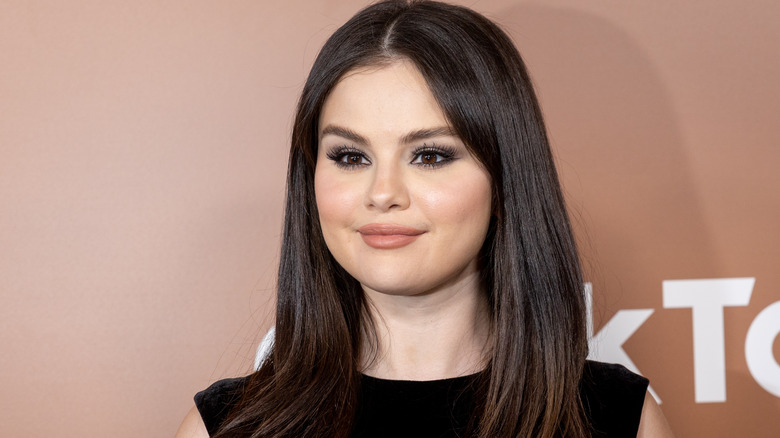 Emma Mcintyre/Getty Images
While Selena Gomez looks totally different with a brand-new look, she is still that down-to-earth girl that everybody knows and loves. She may have risen to fame due to her Disney Channel days, but now she has her Rare Beauty makeup line to focus on, along with fun acting projects and new music.
It may seem like the singer never stops, but despite the longevity of her career, she was forced to take a huge step back from the entertainment industry after she was diagnosed with lupus, an uncommon autoimmune disease, in 2014. Gomez ultimately had to undergo a kidney transplant and many emotional hurdles along the way. However, these struggles also inspired her non-profit Rare Impact, where funds are allocated to "mental health services in educational settings."
As a huge mental health advocate, Gomez understands the power that words can have on people's lives, which is why her music is still so important to her. Even as a teenager, before Gomez was writing her own songs, she had a sense of the types of messages that would impact her fans in a positive and purposeful way.
Her fans needed to hear this message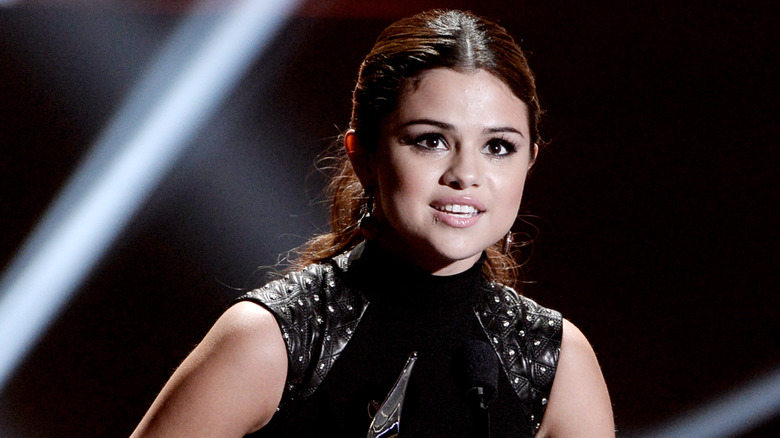 Kevin Winter/Getty Images
As a Disney star who was signed to a Disney record label, Gomez had far less control over the songwriting and creation of the albums she put out in her early days. However, that didn't stop her from fighting for songs that she knew would change people's lives. Specifically, the song "Who Says," which was part of Selena Gomez and The Scene's third studio album, became a powerful anthem for many young girls.
While certain songs from Gomez's past still resonate with her to this day, the lyrics in "Who Says" can actually bring her to tears. When the 2011 song was first released, Gomez conveyed its importance to MTV News, saying, "I felt like my fans need this song right now."
The singer went on to explain the difficulties of growing up and discovering yourself while facing backlash at school or even online. Gomez herself admitted to struggling with self-worth when the external hate she received felt constant. This is one of the reasons Selena Gomez doesn't Google herself. Since she was a teenager herself when she released "Who Says," it makes sense that the lyrics were just as meaningful to her back then as they were to her fans.
Selena Gomez understands the weight of her influence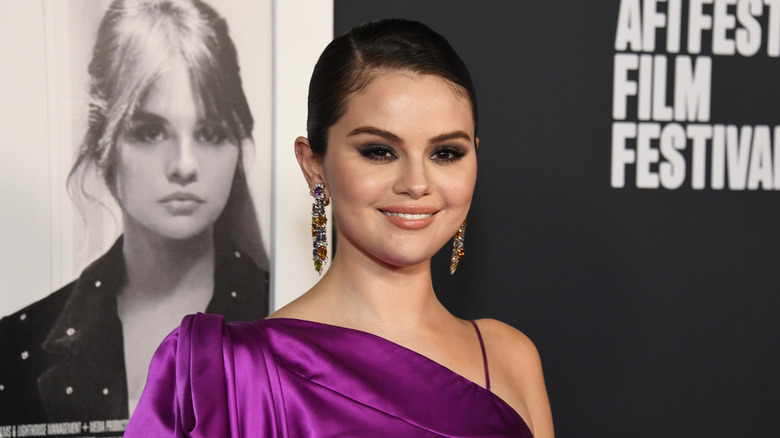 Jon Kopaloff/Getty Images
It's clear that Gomez recognized the power she had to influence her fans and it's not a position she took lightly, even in her early 20s. When talking to Entertainment Weekly following the release of her "Revival" album, Gomez reflected on her past music, specifically the song "Who Says" with fondness.
"'Who says you're not perfect? Who says you're not beautiful? Who says you're not worth it?'" the singer recited, explaining how those lyrics being sung to "kids on their dads' shoulders" is a memory that still brings her to tears. While the song continues to remind Gomez just how important it is to advocate for self-love with the younger generations, it's also a deeply personal message for the star.
Intentionality and transparency have been themes throughout Gomez's career, which was depicted in her 2022 documentary "My Mind & Me." Much of what she chooses to share with the world, whether through her art or on social media, is carefully crafted with an understanding of her tremendous platform. For years, fans have seen Gomez's pure heart and admirable mission, which is why she continues to be loved by so many.