Vanderpump Rules' Ariana Madix Puts The Scandoval Blame On Ex Tom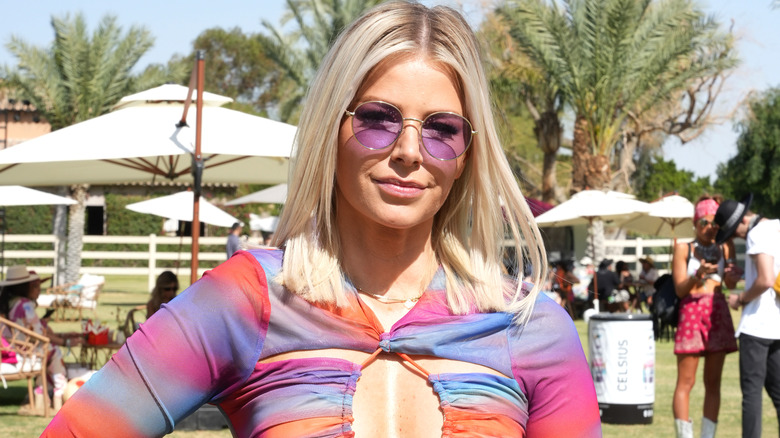 Gonzalo Marroquin/ Getty Images
Whether or not you watch the long-running reality TV show "Vanderpump Rules," you've likely heard of the internet-shaking incident everyone is referring to as "Scandoval." Regardless of what your algorithm looks like, since March 2023, social media has been flooded with meme after meme of scenes from this fiasco and commentator after commentator sharing their bewildered reactions. 
But if you do, in fact, reside under a rock, you need to know that the "Vanderpump Rules" Scandoval surrounds a love triangle between Ariana Madix, Tom Sandoval, and Raquel Leviss. In short, after more than nine years of being in a committed, exclusive relationship, Madix discovered irrefutable evidence that her good friend and fellow cast member, Leviss, had been hooking up with Sandoval. 
Although both Sandoval and Leviss were involved, Madix argued during an interview on "Today with Hoda & Jenna" that she doesn't hold both parties equally responsible. "I place more of the blame on [Tom]," Madrix explained, "Even though [Raquel] was my very close friend, I do think that ultimately it is the responsibility of the person in the relationship to set those boundaries."
Ariana Madix's trust in Raquel Levisss has been destroyed
Ariana Madrix and Tom Sandoval's relationship crashed and burned as soon as news broke about his shocking, months-long affair. Madrix was not only betrayed by her life partner but her close friend too — someone she thought she could trust. In June 2021, Madix posted photos on Instagram celebrating Raquel Leviss's engagement, solidifying their bond.
She captioned them: "It's always tea time with these girls 😉 the loveliest afternoon celebrating with @raquelleviss." But, as we all know, the "tea" that would eventually get spilled involved Leviss backstabbing Madix in the worst possible way. With good reason, the reality star feels that this has created a wound in their friendship too deep to be healed.
While appearing on "Today with Hoda & Jenna," Madix admitted, "It took me a long time to get to the point where I could trust new friends. But I think that once that trust is broken, I don't see going back." And while she has been completely let down by Leviss and has no plans to forgive her, most of Madrix's disappointment still understandably sits on Sandoval's shoulders.
Ariana feels Tom is the most responsible for Scandoval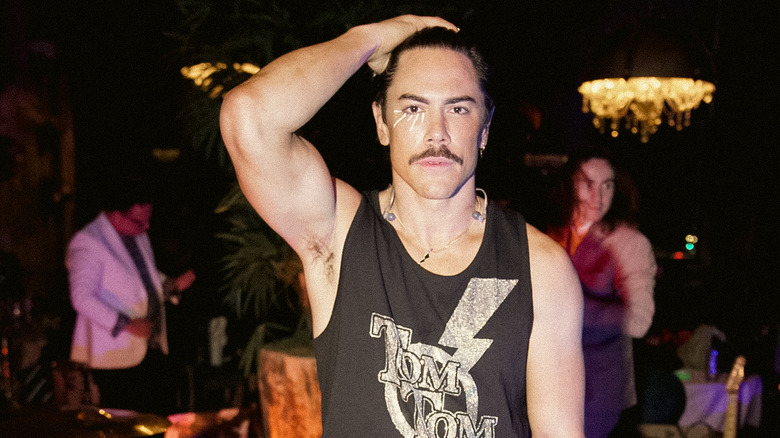 Andrew J Cunningham/ Getty Images
When Ariana Madix confronted Tom Sandoval, on "Vanderpup Rules," her scathing rage rang out in full power and eloquence across the airwaves. You could have watched it curled up on your couch as the episode debuted or caught it on your TikTok feed, but wherever you were, if you watched it, you know it was unforgettable. With savage clarity, Madix told her former partner, "I regret every moment that I stood up for you, defended you, supported you. You're worth nothing, and I want you to feel that deep in your soul." 
The reality star made it loud and clear that she does not have an ounce of mercy for the consequences that Sandoval is currently dealing with. An inside source revealed to People that when she discovered the affair, "[Madix] was completely blindsided by this; devastated doesn't even scratch the surface of how she feels." But from that point forward, the "VPR" fan favorite processed and moved on, with her wound healing into a bitter scar. 
In fact, during her chat on "Today with Hoda & Jenna," Madix remarked that she is growing gradually more and more detached from the fury she once felt. Despite no longer crying over the hurt Sandoval caused, she holds him entirely accountable for his mistakes.