What Beyonce's Biggest Fans Don't Know About Her Mom, Tina Knowles-Lawson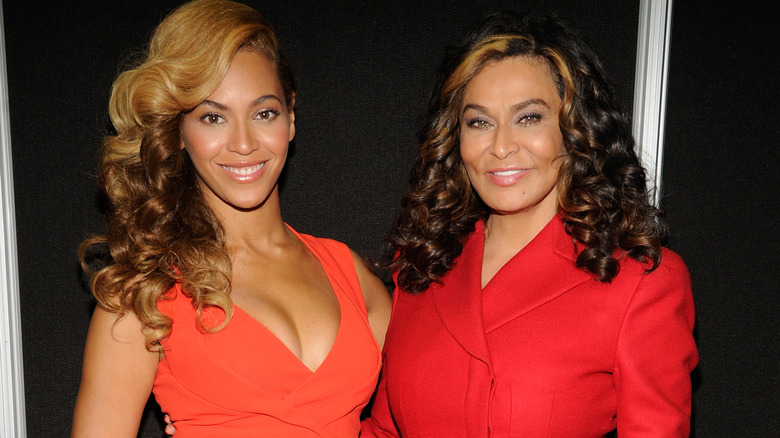 Kevin Mazur/Getty Images
Tina Knowles-Lawson is much more than just the mother of two superstars, Beyoncé and Solange Knowles (who she shares with her ex-husband, Mathew Knowles). She supported Beyoncé's first musical group, Destiny's Child, and has had a profound impact on both of her daughters' lives because of her talent, determination, and kindness. 
"My mother has always been my Queen and still is," Beyoncé told Harper's Bazaar in 2021. "She has always been so strong and is filled with humanity." But who is Knowles-Lawson when you separate her from being a mother and grandmother (though these are important parts of her identity)? 
Tina Knowles-Lawson was a late baby in her family and the last of seven siblings. And, as she acknowledged in an interview with Oprah Daily in 2022, she's come a long way from being a "poor little girl from Galveston, Texas." Here's what you should know about her achievements and how she became who she is today.
Tina Knowles-Lawson is a seamstress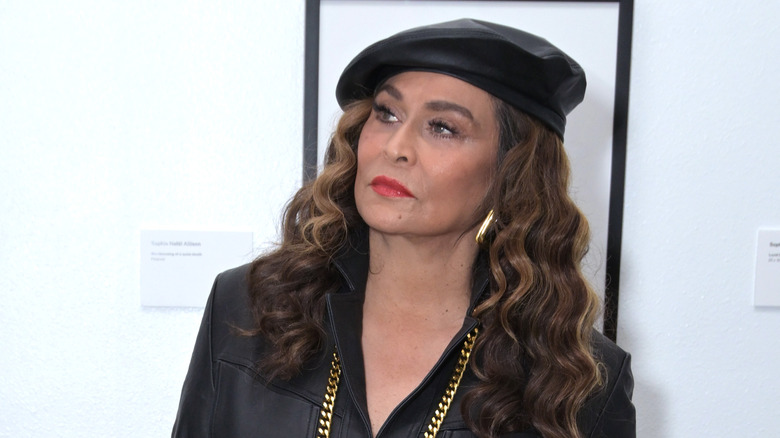 Michael Tullberg/Getty Images
Tina Knowles-Lawson is well known because of her famous daughters, Beyoncé and Solange Knowles, but that does not mean they're her only claim to fame. Knowles-Lawson is a woman of many talents, and some are lesser known than others. For example, she is a seamstress, just like her mother and her grandmother before her.
"I'm a seamstress, and Beyoncé grew up with me sewing and designing," she told Oprah Daily in 2022. Fashion has been a part of Knowles-Lawson's life for a long time. "I was surrounded by fashion and people who could take nothing and turn it into something," she told the New York Post in 2022. "I grew up with the force of my mom. [She] reupholstered furniture to make curtains, [and made] clothes for people. So it was just in my blood."
And Knowles-Lawson herself also wanted to help people feel confident and beautiful. "I always wanted to do something in fashion ... I was always doing everybody's hair, doing their makeup. I made all my friends' prom dresses." 
She has a passion for fashion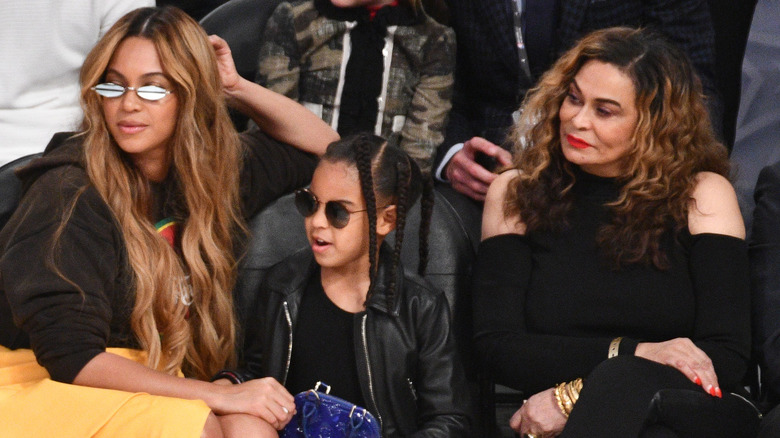 Allen Berezovsky/Getty Images
Tina Knowles-Lawson nurtured a passion for fashion from a young age, and as a seamstress, she transformed simple bits of fabric into beautiful and wearable pieces. So it shouldn't come as a surprise that her love for clothing continued into her career. She created House of Deréon with Beyoncé in 2004 and later collaborated with Beyoncé again on her brand Ivy Park, including modeling some garments. One look, in particular, stood out; a denim outfit that Knowles-Lawson was photographed wearing while sitting on the back of a horse. She posted the photo to Instagram in 2021, noting her resemblance to her daughter in the caption. "Some people have been saying, 'I thought that was Beyoncé.' I am in my IVY PARK, and my cowboy boots, my cowboy hat," she wrote. "We had so much fun doing the shoot for IVY PARK!"
Knowles-Lawson isn't the only family member with a keen eye for style — she's also discussed how Beyoncé's children have shown an interest in fashion. "Well, they are little fashionistas, and they have definite determination about what they like and what they don't like," she told Oprah Daily. "When Beyoncé's doing the first samples, they get them, and some things they love, and some things you can tell are not their favorite."
Her Facebook Watch series gave Beyoncé a new award nomination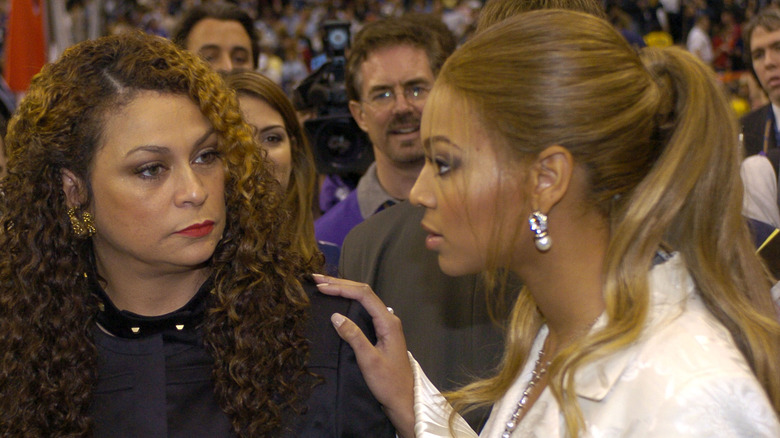 Jeff Kravitz/Getty Images
Is there anything Tina Knowles-Lawson hasn't done? In 2021 she shifted her focus to another business venture and launched her Facebook Watch series, "Talks With Mama Tina." She's well-connected, so it is unsurprising that her show would include many famous faces. with appearances from Zendaya, Kevin Hart, Ciara, Kelly Rowland, and Halle Bailey.
Expressing her excitement about the show, Knowles-Lawson wrote on Instagram, "I'm so excited to announce the launch of my new [we the culture] [Facebook Watch] show 'Talks With Mama Tina' where I've invited some of my favorite people over to my home and have a talk with me. I loved filming this show and sitting down with so many amazing people because we got to have such honest, heartfelt conversations, and I got to make them my famous GUMBO!" Her cooking skills and ability to speak to people aren't the only notable parts of the show; it also has a theme song performed by Beyoncé. The song even snagged Beyoncé her first Daytime Emmy nomination to go with her eight previous Primetime nominations.
She always wanted the best for her girls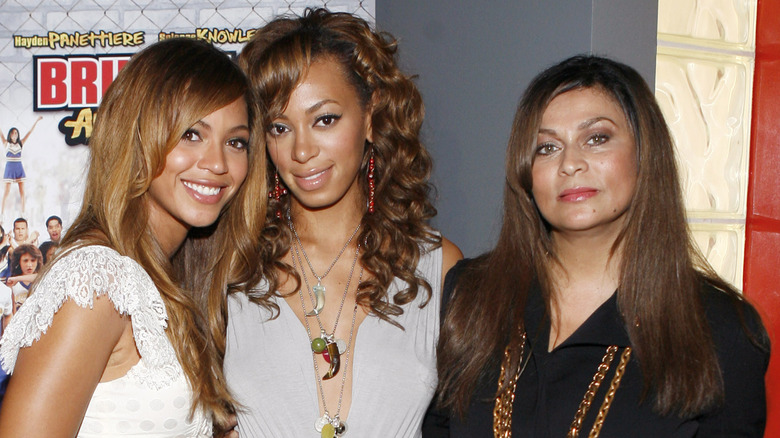 Bob Levey/Getty Images
Tina Knowles-Lawson raised two daughters, Beyoncé and Solange, and she encouraged their talents by enrolling them in dance. "She was super shy, and I thought she would make friends," Knowles-Lawson told the New York Post of Beyoncé. "Her dance teacher was actually the stage mother. She was like, 'This little girl is so talented.' And I'm like, 'Yeah, everybody thinks their kid is talented.' It took me a while to really be a believer, you know, because ... I never wanted to be that parent." 
Knowles-Lawson also gave each of her children the one-on-one attention they needed. "One thing I'm really happy I did was I gave each of my kids a day," Knowles-Lawson said at the Summit21 conference (via Vibe). "As Solange got older, I would spend Wednesdays with her and help with homework and do those types of things and just devote that day to her and then one day to Bey." 
But it wasn't just about giving them time and nurturing their talents; Knowles-Lawson raised her daughters to be strong individuals with a keen awareness of who they were. "As far back as I can remember, our mother always taught us to be in control of our voice and our bodies and our work, and she showed us that through her example," Solange Knowles told Interview magazine in 2017.
Her hair salon inspired Beyoncé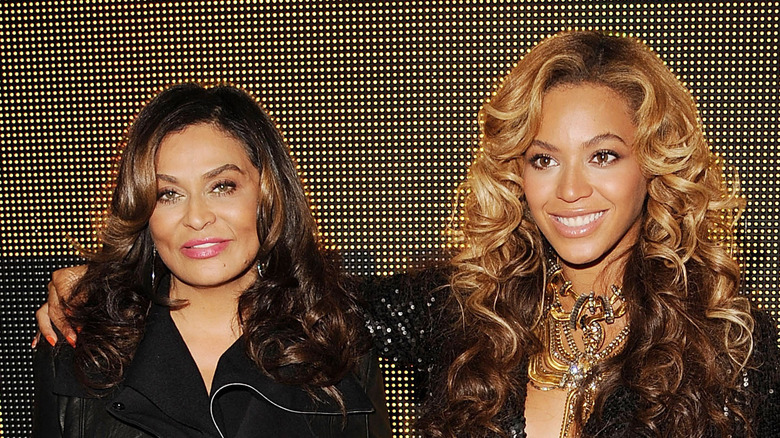 Eamonn Mccormack/Getty Images
When Beyoncé speaks about her mother, she uses words that convey awe and admiration. Beyoncé has praised Tina Knowles-Lawson for who she is and what she has accomplished, including her owning her own hair salon. Beyoncé has fond memories of this time, and her first job was sweeping up hair at the salon.
"I watched my mother nurture and heal those women in her salon, not just by making them look and feel beautiful but by talking with them, listening to them, and connecting with them," Beyoncé told Harper's Bazaar in a 2021 interview. This is not the only time the "Beautiful Liar" singer has spoken about her mother's ability to empower women. She told The New York Times in 2017, "My mother has always been invested in making women feel beautiful, whether it was through someone sitting in her hair chair or making a prom dress for one of the girls at church. And her art collection always told the stories of women wanting to do the same."
She's writing a book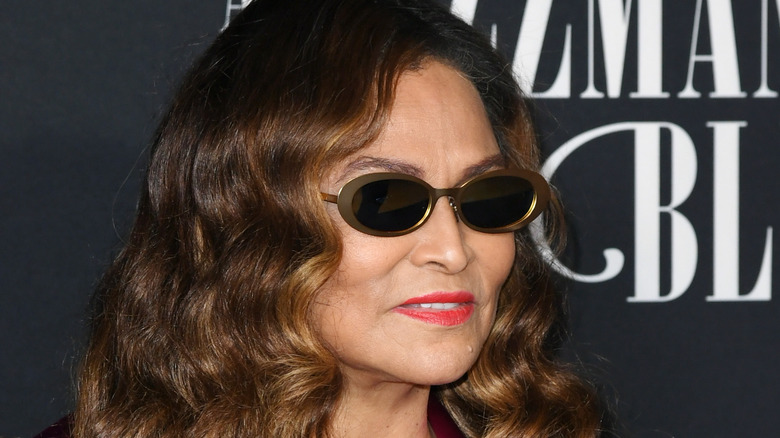 Jc Olivera/Getty Images
Tina Knowles-Lawson has led a full life and has her own fans separate from her superstar daughters, with millions of followers on Instagram. She has raised two incredible daughters but also maintained her career and nurtured her passions, so when she announced that she would be writing a book, of course, people took notice.
"I'm writing a book, and I'm excited about that," she told Oprah Daily in a 2022 interview. "It started out as just lessons, but it just kind of organically turned into a memoir. When you start writing a book or writing down the things you've done, it's mind-boggling. I've had the most interesting life. I'm really blessed." Whether Knowles-Lawson's book is a tell-all about her relationship with her daughters or focuses on her own experiences, we'll have to wait to find out more. There's certainly no shortage of stories she could tell.
Tina Knowles-Lawson was in her own girl group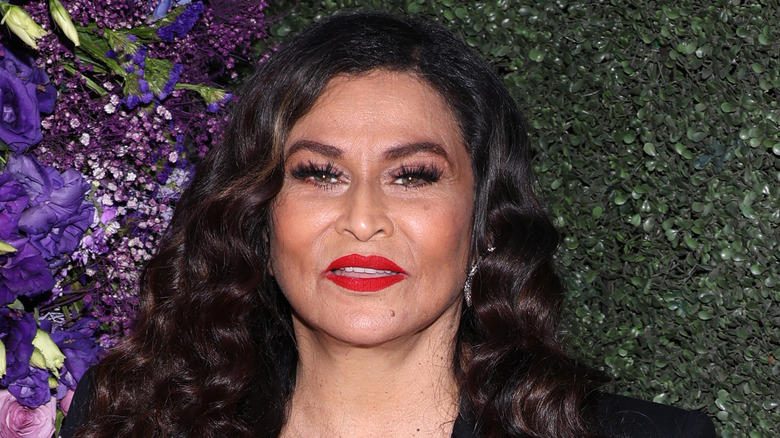 David Livingston/Getty Images
Beyoncé and Solange Knowles have enjoyed successful music careers, but their mom pursued this career path long before. Tina Knowles-Lawson was part of a group called Veltones. "We were really good, but we were kind of known more for our costumes than we were for our entertainment," she told the New York Post. "And me and my mom made all the costumes."
Fans may be aware she was heavily involved in the fashion choices for Destiny's Child, the girl group starring Beyoncé, Kelly Rowland, and Michelle Williams. But where did her inspiration come from? "We were big Motown fans, my ex-husband and I both. And so the girls looked at tapes of Motown, and that's where we got our inspiration," she told The Washington Post. "The costumes that they wore in those days, when you were sitting on the 30th row, you could see because there was some sparkle, and there was some dazzle, they looked like stars..." 
It's no secret that Destiny's Child's outfits stood out, thanks to Knowles-Lawson, despite record execs trying to get her to tone things down. She explained, "They said [the girls] needed to wear jeans and T-shirts. I took offense to it because I felt like the girls, in their splendor, were different, they were unique, they were unapologetically Black."
Her mother inspired her to help others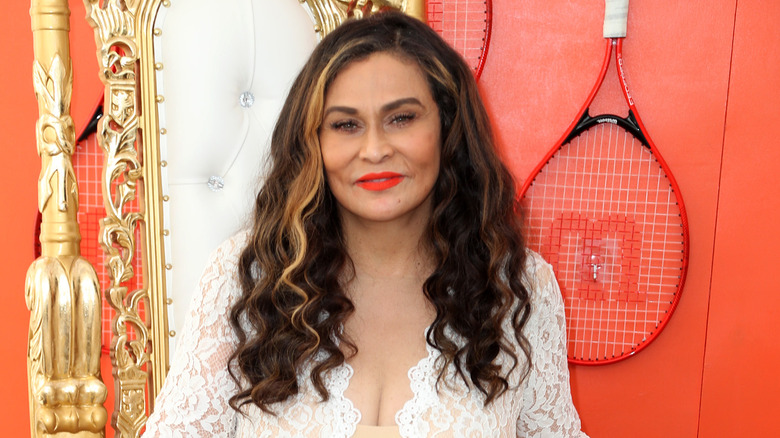 Maury Phillips/Getty Images
Tina Knowles-Lawson is a strong woman, qualities both of her daughters possess. Her own mother, Agnéz Deréon, inspired her to see the good in people. And making a difference is something Knowles-Lawson still dedicates her time to. 
"My mom was such a humanitarian ... Whatever we had, she shared with everybody," she told the New York Post. "And she did what she could do with hardly nothing. It was a great lesson. She always taught us that if you do things for someone, you do it from the heart, you don't do it for the recognition, because then you've already got your blessing." Knowles-Lawson has also done important work that earned her recognition, including opening the Where Art Can Occur Theater Center in Los Angeles back in 2017.
She explained the motivation behind this center, telling Page Six about the decision she made with her husband Richard Lawson. "We're both firm believers that you have to have a space for the community, especially right now, because all the music programs are being cut out of schools." Knowles-Lawson also acknowledged The Shrine of the Black Madonna, a community center in Houston, Texas, that provided her daughters with a place to express themselves. 
Her last name is actually Beyoncé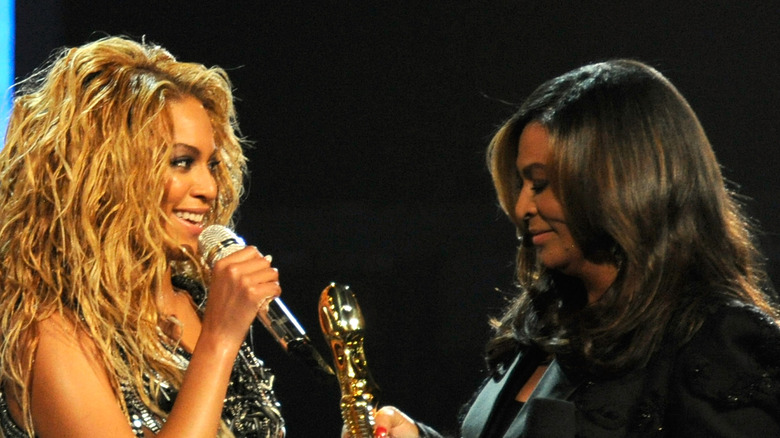 Ethan Miller/Getty Images
Beyoncé needs little introduction, and she has amassed a legion of loyal fans around the world. She also required no stage name because she has such a unique first name, though it has a surprising origin. What many fans may not know is Beyoncé's name is derived from Tina Knowles-Lawson's maiden name. She was born to parents Agnéz Deréon and Lumis Albert Beyincé. So, when it came time for Knowles-Lawson and her former husband Mathew Knowles to decide on the name for their firstborn daughter, they drew inspiration from a family name.
Knowles-Lawson touched on this in an interview on the "In My Head with Heather Thomson" podcast. "A lot of people don't know that Beyoncé is my last name. It's my maiden name," she said. "My name was Celestine Beyoncé, which at that time was not a cool thing to have that weird name. I wanted my name to be Linda Smith because those were the cool names." You may notice a change in spelling between the two names, and there's a reason for this. 
"I think me and my brother Skip were the only two that had B-E-Y-O-N-C-E," Knowles-Lawson said. "It's interesting — and it shows you the times — because we asked my mother when I was grown. I was like, 'Why is my [other] brother's name spelled B-E-Y-I-N-C-E? You know, it's all these different spellings.' And my mom's reply to me was like, 'That's what they put on your birth certificate.'"
She strengthened Beyoncé and Solange's bond with therapy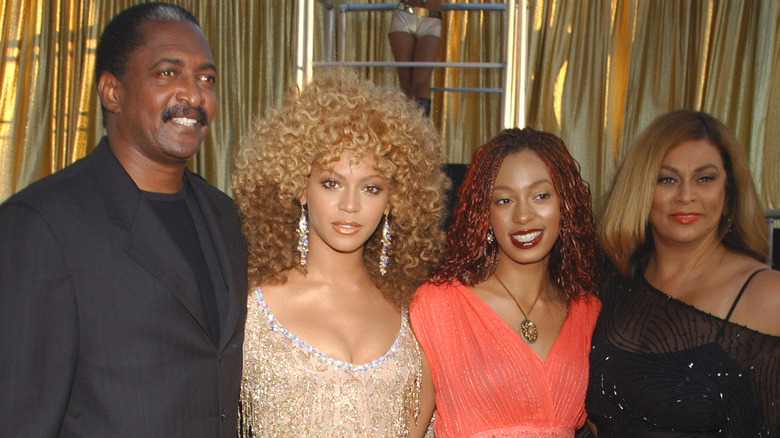 Frank Trapper/Getty Images
Raising two daughters can be challenging, especially if they have similar interests or find themselves fighting for their parent's attention. Beyoncé is the eldest daughter of Tina Knowles-Lawson and Mathew Lawson and was born on September 4, 1981. Her younger sister, Solange Knowles, was born on June 24, 1986. There is a five-year age gap, which can be significant when growing up. Tina acknowledged this and worked hard to help her daughters connect better with the help of therapy — they now share an incredibly close bond.
Lawson said in an interview with Maria Shriver that when Beyoncé was 5, she struggled to get along with her sister. "[Solange] was trying to hang around her and her friends, and Beyoncé was really irritated, but [therapy] made her more sensitive to who her sister was and what she had to deal with because of her." Though their extended family had their doubts about putting the young girls into therapy, Knowles-Lawson was confident in her choice. "I wanted Beyoncé to be sensitive to the fact that Solange had to deal with being a little bit in her shadow. And it made her way more sensitive and protective."
Tina Knowles-Lawson is Beyoncé's biggest supporter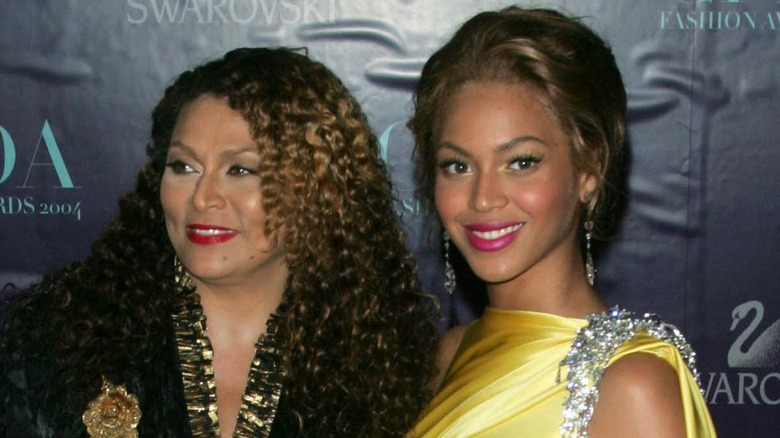 Jim Spellman/Getty Images
When it comes to supporting her daughters' career endeavors, Tina Knowles-Lawson's commitment is unwavering. She proved this when she posted a clip of Beyoncé speaking about her first solo album "Dangerously in Love" which was released in 2003 and featured hits like "Crazy in Love," "Baby Boy," and "Naughty Girl."
In the video, Beyoncé tells the audience how her label didn't believe she would have any hits; of course, they were wrong. "This is exactly why you have to believe in yourself! And not listen to other folks," Knowles-Lawson captioned the video, which she shared on her Instagram. "I remember that day so well! Thank God [Beyoncé] didn't listen to the noise!"
The respect and admiration between mother and daughter are mutual. In a 2017 interview with The New York Times, Beyoncé spoke about the important values her mother raised her with. "I think it was important to my mother to surround us with positive, powerful, strong images of African and African-American art so that we could reflect and see ourselves in them," she said.
She defended Jay-Z against ignorant comments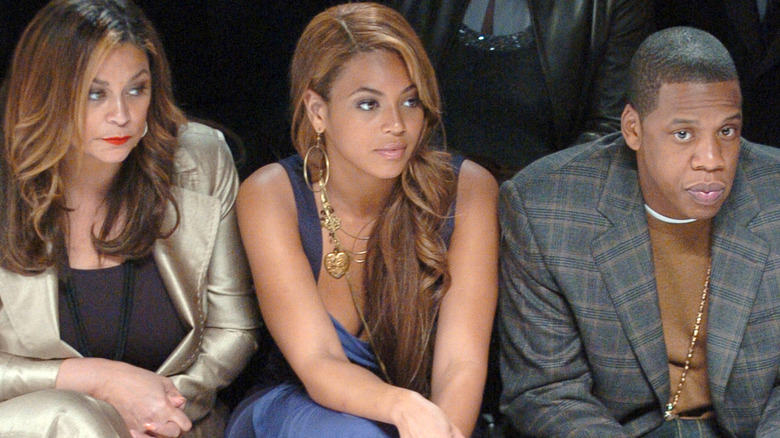 Dimitrios Kambouris/Getty Images
Beyoncé and Jay-Z started dating in 2001 and have been married since 2008 and have three children together. Their relationship hasn't been perfect, and the media have documented the couple's ups and downs. Tina Knowles-Lawson also appears to have a lot of respect for her son-in-law and was quick to shut down ignorant comments about him. In an interview with Insider in 2022, she recalled an exchange with a woman who had commented on Jay-Z being a "gangster rapper" and had asked, "How did you let him marry your daughter?"
Knowles-Lawson's response was to shut her down immediately. "And I just immediately said to her, 'No, my son-in-law is actually a CEO, and he's a brilliant businessman,'" she said. "I just ran it down to her. And she was so incredibly shocked. And she apologized. She said, 'I'm sorry. I just hear that term.' And I said, 'Yeah, you just automatically put it on my son-in-law.'" It's clear that Knowles-Lawson is a ride-or-die for both her daughters and their families.