What Marilu Henner Loves About Hallmark's New Take On Aurora Teagarden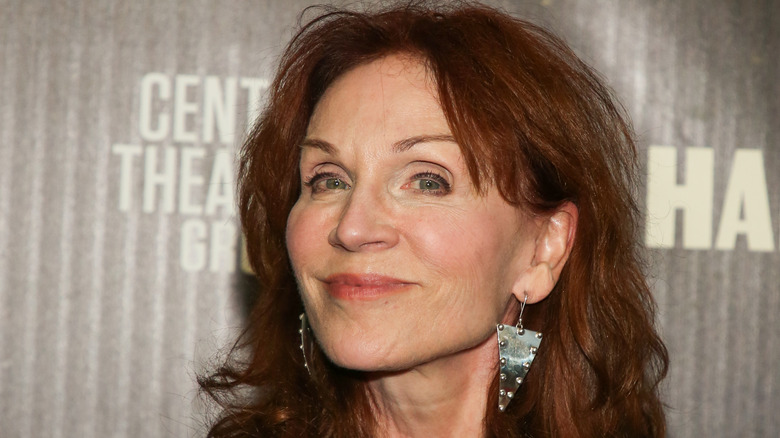 Paul Archuleta/Getty Images
Marilu Henner plays Aida, the mother of Aurora in Hallmark's "Aurora Teagarden Mysteries" franchise. The series of films starred Candace Cameron Bure as the leading lady, but after she left Hallmark, the media giant needed a new way to carry on the story. Aurora is back and years younger in the prequel "Aurora Teagarden Mysteries: Something New." Viewers get a taste of her early detective days as she is back at home with Aida after undergrad.
In the movie, Aurora's life becomes its own mystery when her friend Sally's fiancé goes missing. Aurora enlists the help of local cop Arthur to find the groom-to-be. She and officer Arthur find a body, but it's not Sally's future husband. The missing person case turns into a murder investigation and what they uncover something you have to watch to find out.
Henner enjoys playing Aurora's mother. With the revamp in particular, she loves that the story goes back in time.
Marilu Henner loves that it's a prequel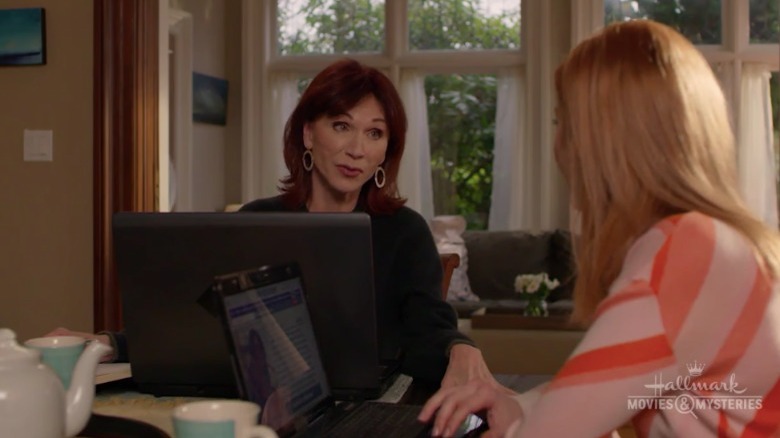 Hallmark
Marilu Henner is one of the few actors from the original films to be featured on the new take of the "Aurora Teagarden Mysteries." Her familiar face ties things together. As much as she enjoys the franchise, she believes what's in store is a treat for the audience.
In an interview with the Digital Journal, Henner shared, "I am very excited. I love the series, and I am so excited to revisit it and give the audience something that they have not seen before like this prequel." After 18 films, we know adult Aurora Teagarden pretty well, so Henner loved the refresh of a prequel.
Although the story follows post-college Aurora, we also get to see younger Aida in her days of parenting a young adult. It is a nuanced reprise of Henner's typical role. She added, "I am excited for them to see it, and it was fun for me to play the character at a more vulnerable time in her life." She loves it for the look back in time and believes viewers will appreciate the blast from the past too.
The movie's Easter eggs will thrill viewers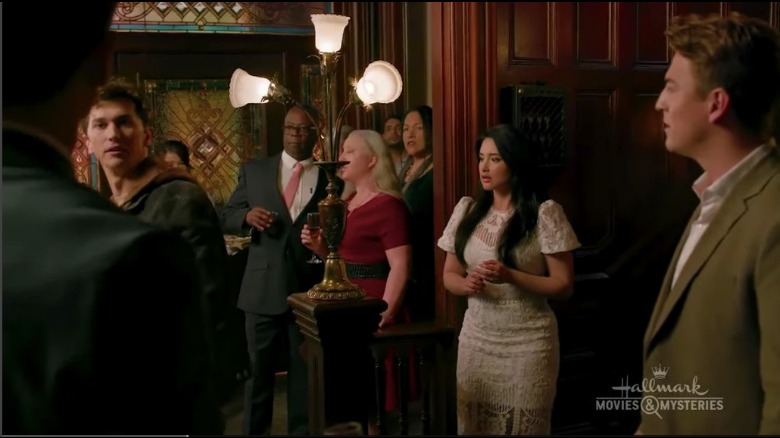 Hallmark
"Aurora Teagarden Mysteries: Something New" answers how did Aurora become the polished detective of the Real Murders Club? Fans can relive her early days and follow her path to the character they know she will be. Marilu Henner thinks that is one thing viewers will enjoy the most.
In a Hallmark interview with the movie's stars Skyler Samuels (Aurora) and Evan Roderick (Officer Arthur), Henner shared, "The audience I think is going to fall in love with the idea that so many hints are dropped. There's so many little things that they have come to know and love in the original series that it's like, 'Oh that's how it started,' 'Oh I can see that's going to turn into this,' and that's so much fun."
Samuels echoed a similar sentiment. She said, "I think what's fun about where we find Aurora at the beginning of our movie is she is kind of the opposite of the Aurora we know in the other movies." It will definitely be something new this time around. "Aurora Teagarden Mysteries: Something New" premieres June 9 at 9 p.m. on Hallmark.