Why Dave Coulier Has Never Seen A Single Full House Episode From Start To Finish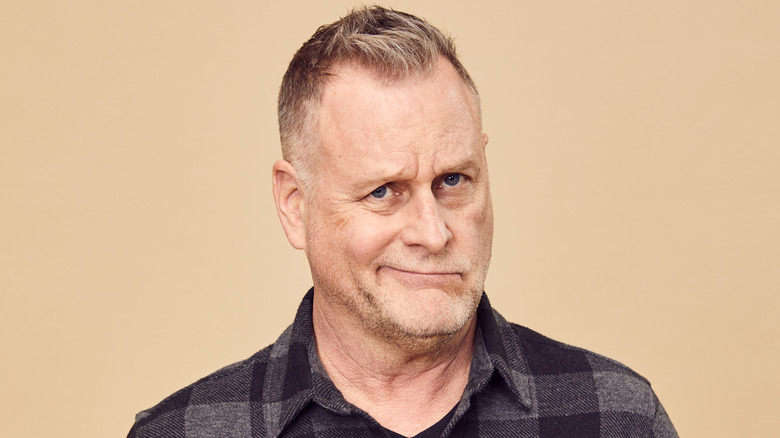 Emily Assiran/Getty Images
"Full House" is one of the most beloved shows of its time. The 80s and 90s sitcom follows a wholesome family forced to navigate a new normal when the mother tragically dies and her brother — along with her husband's best friend — move in to help raise the couple's three daughters. However, actor Dave Coulier says he's never watched a full episode of the hit series. Coulier, who played Joey Gladstone on the series and its Netflix revival "Fuller House," often provided the show's comic relief. Although each of the characters had their funny moments and catchphrases, Joey was always good for a laugh in any situation.
As a stand-up comedian, Joey would often try out new material on his family and was portrayed as a lovable, goofy, child-like adult who enjoyed watching cartoons and entertaining children with his Mr. Woodchuck puppet. Although Joey was revealed to be a bachelor with no children during the original series, the sequel series revealed that he had gone on to get married and have four children.
Despite all of the years that Coulier spent cultivating the iconic character, the actor has never really watched himself in the role. However, he does claim that he will eventually get to it.
Dave Coulier promises to binge-watch Full House someday.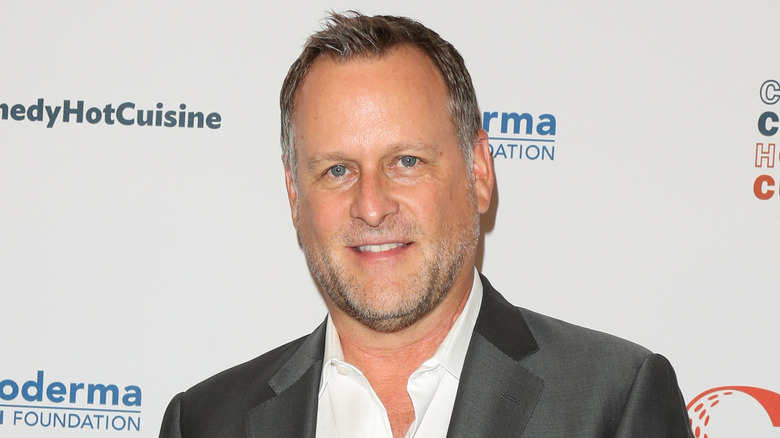 Paul Archuleta/Getty Images
In March 2023, Dave Coulier reunited with his "Full House" co-stars Candace Cameron Bure, Andrea Barber, and Jodie Sweetin for an appearance at '90s Con, a convention celebrating the best of the decade's pop culture symbols. During their panel, Coulier stunned fans and his co-stars alike when he admitted that he had never watched an entire episode of "Full House," per Parade. "Have you really never seen it?" Cameron Bure asked.
Coulier went on to reveal that when his son was young he would ask to watch the series, but ended up scoffing at Joey Gladstone's silly moments. "We used to call it 'Daddy's show,'" the actor explained. "He would say, 'Can I watch Daddy's show?'" However, Coulier's son would seemingly end his watching by saying something like "Dad, you just did the stupidest thing!" So, such viewings eventually died down.
In 2016, Coulier also opened up about not watching "Full House" and its spin-off, "Fuller House." During an interview with TODAY, the actor insisted that he would one day sit down and catch the show. "I will someday. I'm sure I'll be hooked up to monitors: 'Put that show I was on — put it on!'" he joked. "I'm kind of like the last person I want to watch," Coulier continued. "Someday I'll have my binge-watching." 
Dave Coulier wants another Full House spin-off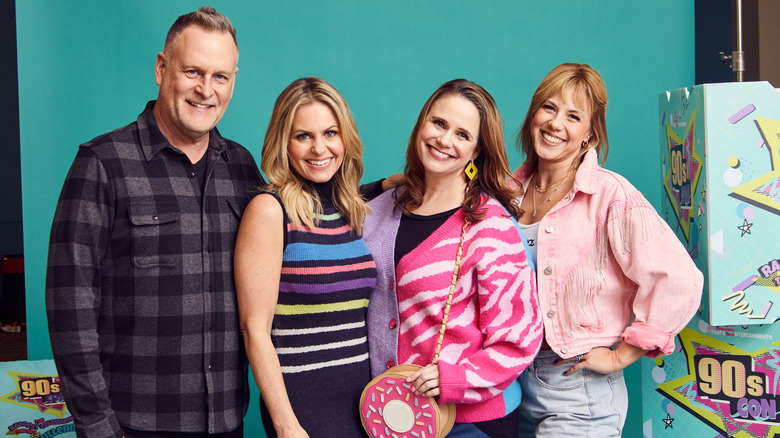 Emily Assiran/Getty Images
Although Dave Coulier's son at least had some interest in watching "Full House," other cast members revealed that their children didn't care much for the show. At '90s Con, Candace Cameron Bure, Andrea Barber, and Jodie Sweetin admitted that their children never had much interest in watching the series. During the panel, the cast did touch on the tragic death of their co-star Bob Saget. Coulier confessed that he would love to get the cast together again for yet another spin-off, possibly titled "Fullest House," as a tribute to Saget and to keep him and his character Danny Tanner's legacy alive.
"I would love to do 'Fullest House,' where maybe it's like all of us as adults, and we're kind of like the 'Friends' cast where we sit around and talk, and we share moments, and we keep Bob's legacy alive," Coulier said (via People Magazine.) "We're doing that right now," Barber said. Coulier went on to reveal that he has so much love for his "Full House" co-stars and that working with them was very special. "They're so much fun. I can't tell you how much we laugh. We just laugh and love each other," he stated.
Although Coulier has never really watched "Full House," he obviously has very good and special memories of working on the show and is now part of pop culture history due to the series that many fans hold dear to their hearts.