Your Chance To Watch Lacey Chabert's First Hallmark Movie On TV (Blink And You'll Miss It)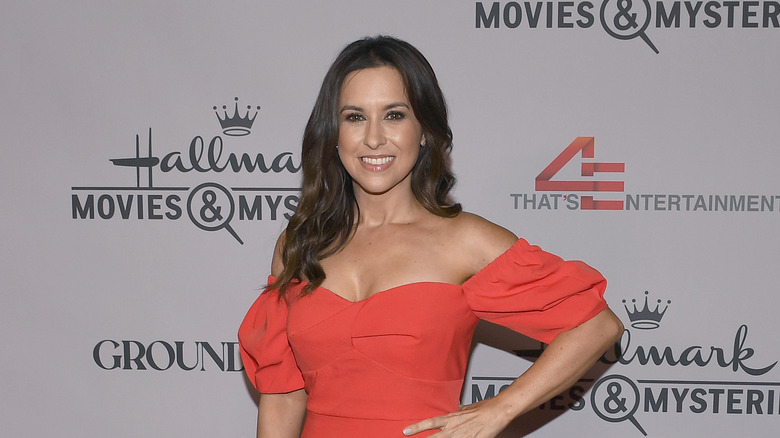 Michael S. Schwartz/Getty Images
Lacey Chabert is the unofficial queen of the Hallmark Channel. From "The Wedding Veil" to "The Color of Rain," she's appeared in over 30 Hallmark movies. Although not all are Christmas-themed, she's experienced her fair share of fake snow flurries and fast-paced Vancouver filming schedule over the years. Plus, she's mastered the art of wearing winter clothes in July. "I've gotten used to being really hot and sweating in my boots," she joked with Insider.
The former "Mean Girls" star first teamed up with Hallmark in 2010 when she headlined "Elevator Girl." Chabert played Liberty, a wild-card caterer stuck in an elevator with a high-strung corporate lawyer named Jonathan. Although they're polar opposites in many ways, Liberty and Jonathan eventually fall in love. Sometimes the only matchmaker you need is faulty machinery. A young Joey King and Jonathan Bennett, Chabert's former "Mean Girls" costar, also feature in the movie — if that doesn't convince you to watch, we don't know what else will.
Fortunately, UPtv is airing the film on Sunday, June 11 at 1 p.m. Eastern on the dot. You'd better get cracking on that "Elevator Girl"-themed viewing party — there's no telling when it'll be on TV again. If you can't get to the remote in time on Sunday, June 11 (who knows, maybe the elevator in your building has a habit of getting stuck), you can always stream this Lacey Chabert classic on UP Faith & Family for a subscription fee.
Lacey Chabert isn't saying goodbye to Hallmark anytime soon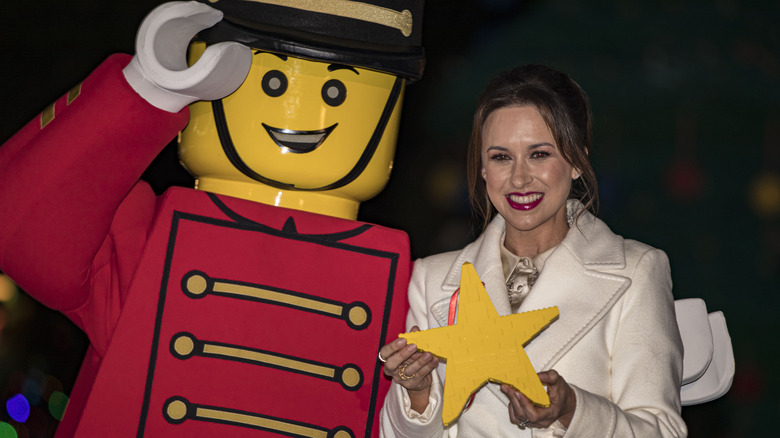 Daniel Knighton/Getty Images
Although 30 Hallmark movies may seem like a lot, Lacey Chabert isn't anywhere close to leaving the channel. "I found a real home in Hallmark," she explained to Vulture, adding, "I'm able to be more of who I am here than possibly anywhere else I've worked." In 2022, the actor agreed to star in (and produce) Hallmark Channel content for the following two years (at the least), per Variety. Chabert has become an invaluable behind-the-scenes resource throughout her decade-plus with the network. In other words, she's part of what makes Hallmark Hallmark — saying goodbye to Chabert would be like saying goodbye to the enemies-to-lovers trope and fake snow.
Meanwhile, other Hallmark stars have left the channel for a rival network, Great American Family — we're looking at you, Danica McKellar and Candace Cameron Bure. Will Chabert eventually do the same? Her response is this: "I'm with Hallmark, and I work for them." On future projects, she hopes to pay homage to her Southern roots, thick Mississippi accents and all.