Why Hallmark's Lacey Chabert Won't Be Competing On Dancing With The Stars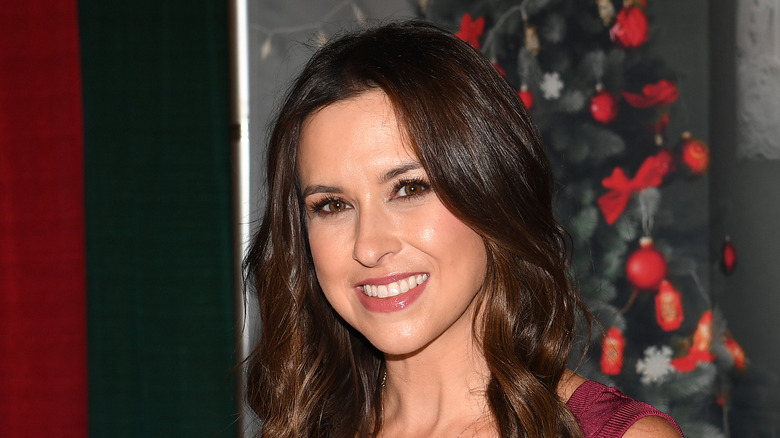 Michael S. Schwartz/Getty Images
Contestants on "Dancing with the Stars" may not always be A-listers, but the show has still been successful for nearly two decades. People love to see celebrities in different environments or possibly even embarrass themselves. Why else would there be celebrity versions of "Wheel of Fortune," "Family Feud," and "Running Wild with Bear Grylls," and other celebrity-tailored shows like "Hollywood Game Night." On "Dancing with the Stars" we get to watch everyone from athletes to actors test their dancing skills.
Actress Lacey Chabert gained fame from the early 2000s classic film "Mean Girls" as Gretchen Wieners, the character who uttered the iconic catchphrase, "That's so fetch!" She has since become one of Hallmark Media's favorite stars. Some of the Hallmark films in which Chabert has starred have involved quite a bit of ballroom dancing. However, don't expect her to vie for the coveted "Dancing with the Stars" mirror ball trophy any time soon.
Lacey Chabert does not want to compete on Dancing with the Stars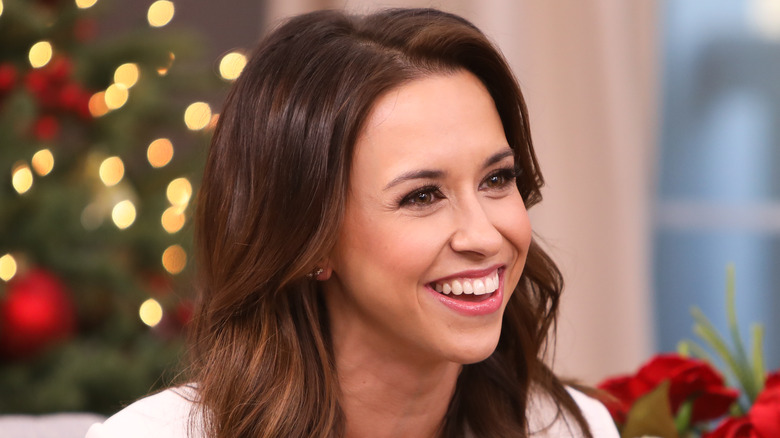 Paul Archuleta/Getty Images
Lacey Chabert has starred in 30 Hallmark movies and counting, and is often called the queen of Hallmark Christmas movies. "The Christmas Waltz" in 2020 saw Chabert show off some dancing skills with co-star Will Kemp, who is a professional dancer himself. Hallmark fans loved them onscreen together and were excited to hear that they were cast as the leads in the 2023 film "The Dancing Detective: A Deadly Tango," a whodunit mystery that also features them dancing together again.
When the two discussed "The Dancing Detective: A Deadly Tango" during a Facebook Live (later posted on YouTube), Kemp praised Chabert's dancing skills, as the duo learned four routines in a short amount of time during filming, an experience that Chabert deemed "exciting and intimidating." Kemp explained that Chabert kept time better than he did when it came to dancing without music. Kemp also brought up the idea of competing on "Dancing with the Stars" someday. Chabert put the kibosh on that, stating, "No, definitely not. I love watching, but [I am] too scared."
Lacey Chabert loves being a part of Hallmark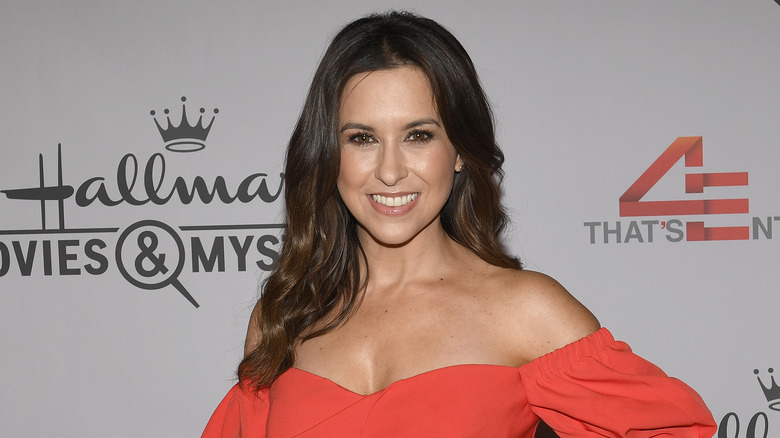 Michael S. Schwartz/Getty Images
If Lacey Chabert ever changes her mind about giving "Dancing with the Stars" a spin, she would definitely not be the first Hallmark star to appear on the reality competition show. Hallmark favorite Trevor Donovan competed on Season 31 of the show and Jesse Metcalf did likewise during Season 29. Former Hallmark regulars Candace Cameron Bure and Danica McKellar both sought the mirror ball in Season 18, with Cameron Bure finishing in third place.
Chabert may not love the idea of competing on "Dancing with the Stars," but she does cherish being a part of Hallmark Media. "I think that Hallmark makes a feel-good movie better than anyone. I find joy in making them and the experience on-set ... to be a part of something that puts a little goodness back into the world is a really good thing," she told Forbes. Chabert also keeps busy with her clothing line, the Lacey Chabert Collection, and raising her young daughter.