The Tragic Reason Marilyn Monroe Never Had Children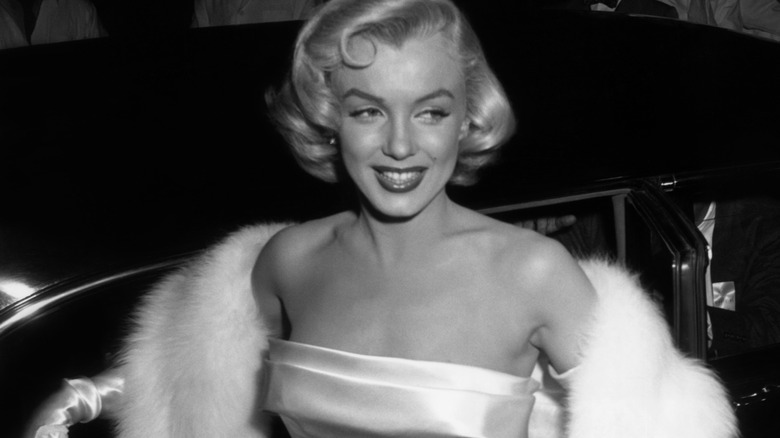 M. Garrett/Getty Images
The 20th-century entertainment scene was undoubtedly a pivotal moment in history. It brought the introduction of moving pictures, the popularization of cinema, and the birth of Hollywood. We saw the rise of so many star entertainers who quickly became revered and beloved. Marilyn Monroe, arguably one of the most iconic actors of her time and ours, blossomed in the film industry. She lived an interesting life, starred in classics like "Gentlemen Prefer Blondes," "Some Like It Hot," and "The Seven Year Itch," and now lives on indefinitely through pop culture references. Although her life might seem like the epitome of glitz and glamour from the outside, the blonde bombshell experienced several tragedies in her short time on Earth. One of those tragedies was the reason why she never had any children.
According to various reports and accounts, Marilyn Monroe loved kids and her dream was to one day become a mother. However, she never realized this dream, dying at the tender age of 36. If you're a Marilyn fan (who isn't, right?) then you probably already know this. However, what goes over a lot of people's heads is the reason why Monroe never had the offspring for whom she so fiercely yearned.
Marilyn Monroe suffered miscarriages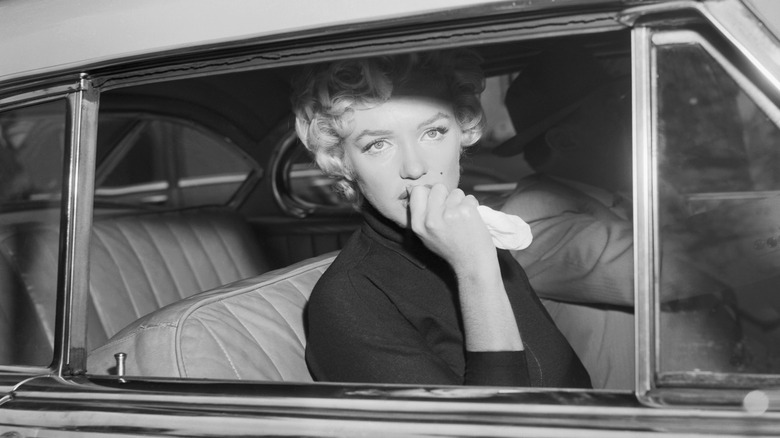 Bettmann/Getty Images
Marilyn Monroe is an iconic relic of the Golden Age of Hollywood. She is immortalized in pop culture through art and imitation, and she has inspired and influenced many scenes in movies. Her iconic billowing dress scene in "The Seven Year Itch" has been reimagined in several movies and shows over the years. Monroe's signature blonde curls, ivory halter top dress, and the pinup-girl look became her identifier. She remains a trendsetter even in her absence, but that doesn't mean she didn't have her fair share of heartache.
Monroe dreamed of one day having children of her own. Unfortunately, Marilyn actually suffered three known miscarriages during her lifetime due to endometriosis, per The Marilyn Monroe Collection. Her second pregnancy devastatingly ended up being an ectopic pregnancy, a situation that would have had anyone in shambles. Her first miscarriage occurred in 1956, her second — an ectopic pregnancy, meaning the fertilized egg is outside the uterus — a year later in 1957, and the third was in 1958 while on the set of "Some Like It Hot." 
Michelle Vogel, historian and author of the biographical book "Marilyn Monroe: Her Films, Her Life," shone more light on how Monroe coped with her losses via USA Today. "[Marilyn] was desperate to be a mother," Vogel said. "Sadly, she never carried a baby to term ... Monroe's well-known use of pills and alcohol was likely self-medication to deal with this medical condition, as well as countless other aspects of her complicated life. She blamed herself for her last miscarriage."
Marilyn's misfortune didn't end at miscarriages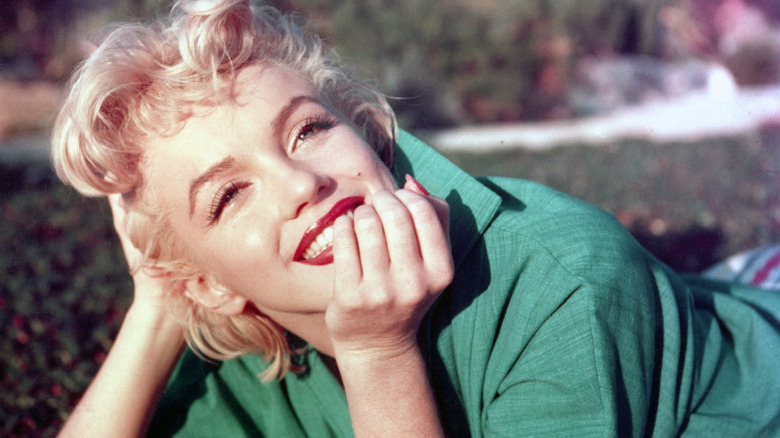 Baron/Getty Images
Few celebrities have had as tragic a life as Marilyn Monroe. She started out life as a foster child with a mother who had to deal with mental illness. Known for her beauty, sensuality, and acting skills, she quickly became a sex symbol and had been attached to numerous affairs with powerful men, the most powerful being the former president of the United States, John F. Kennedy. It was also rumored that Monroe had a relationship with Robert Kennedy, the former president's brother. She also battled drug and alcohol addiction as well as mental illness. Her final and longest marriage to playwright Arthur Miller also ended a year before she allegedly overdosed on medication in 1962.
Because many remember Monroe as a frivolous dumb blonde, it's quickly glossed over that she was an intellectual. Her being typecast as a "bimbo" made some people not take her seriously and see her just as a sexual character. She was reportedly very intelligent despite not having had a formal education. Not to mention she stayed on the right side of history when it came to racial discrimination. She had helped legendary Black singer Ella Fitzgerald's career by advocating for her to play at the Mocambo nightclub in West Hollywood, which had previously rejected Ella due to her race and size. There were so many sides to Marilyn Monroe, and honoring her memory means acknowledging all of them.