Why The Dancing Detective: A Deadly Tango Was A Labor Of Love For Hallmark's Will Kemp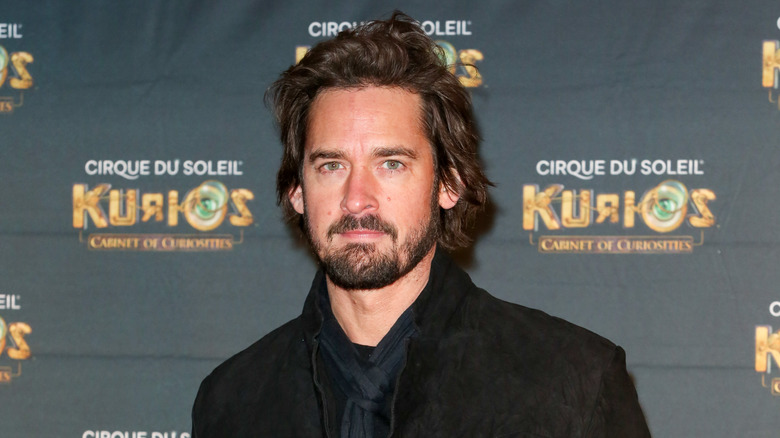 Nick England/Getty Images
In June 2023, Hallmark debuted a new cozy mystery movie titled "The Dancing Detective: A Deadly Tango." The murder mystery features Lacey Chabert as Constance Bailey, a dedicated, straight-laced detective, and Will Kemp as Sebastian Moore, the British dance instructor turned fake husband who helps her go undercover as a professional ballroom dancer.
The made-for-TV movie was well-received by Hallmark audiences, with reviewers mentioning its leading performances and comedic moments as highlights. Not only do Chabert and Kemp have great chemistry together, as previously seen in titles like "Love, Romance & Chocolate" and "Christmas Waltz," but they're also a fun duo to watch when paired with hijinks and humor.
The effort put into this movie goes beyond what you see on-screen, though, with Kemp opening up in an interview about his experience starring in and developing the film. He explained that "The Dancing Detective: A Deadly Tango" was truly a labor of love for him, which we imagine was a major contributor to the show's success.
The Dancing Detective has been a long time coming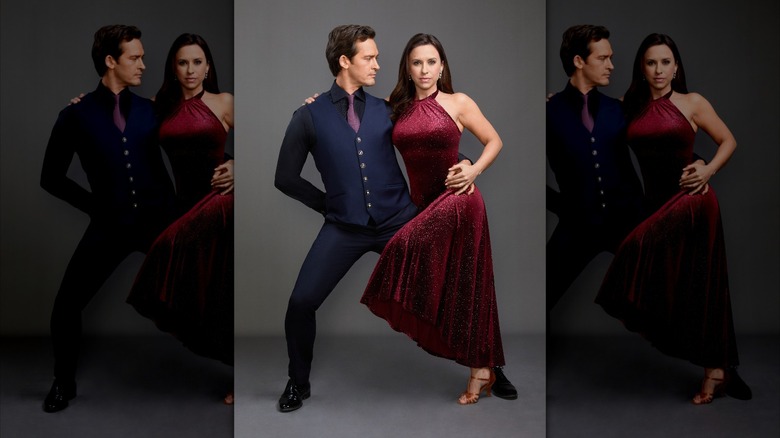 Dragana Rankovic/Crown Media Press
Leading up to the June debut of "The Dancing Detective: A Deadly Tango," Will Kemp gave several interviews for the movie, providing insight into why it was such a special project for him. For starters, the "Royal Matchmaker" actor shared that he'd been working with the screenwriter for several years to develop "The Dancing Detective."
"It's a project that I co-created with the writer Aubrey Day and we were talking about this for about three years. So, I'm an executive producer on this and I'm also starring in it, so for me it's a very personal project," Kemp shares in an interview with Survived the Shows. While the celeb has appeared in several Hallmark movies, this is the first one he's worked on as an executive producer.
"I was so involved in this from the beginning so I was incredibly attached and very passionate about it. Aubrey tailored this role for me," Kemp adds in an interview with Digital Journal. "This film truly was a labor of love so to come this far has been pretty amazing."
Kemp wanted to put a fun spin on a classic mystery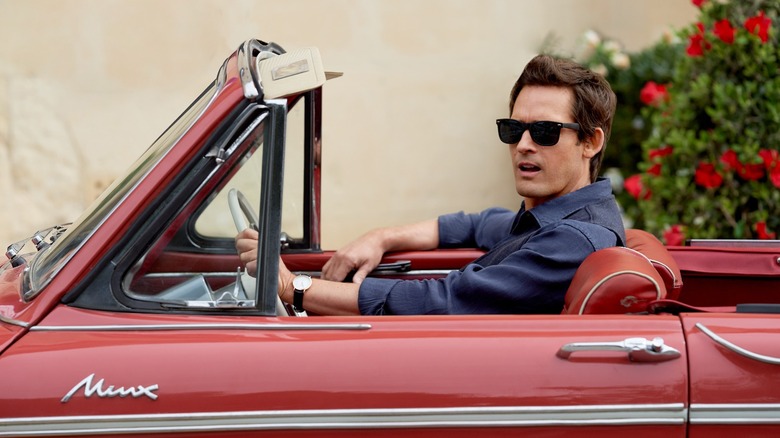 Mark Cassar/Crown Media Press
In discussing his developmental role in "The Dancing Detective: A Deadly Tango," Will Kemp also shares that he was excited to combine the classic elements of a Hallmark mystery with something new. Not only does the ballroom dancing element of "The Dancing Detective" put a fun twist on the mystery genre, but co-star Lacey Chabert points out that its tone and comedy make it feel surprisingly like an adventure film.
"[That] was the joy with creating this and coming up with a different spin...on these murder mysteries but also keeping the same hallmarks of these [movies] with a warm heart and still incredibly entertaining [story]," Kemp explains in a Hallmark Movies & Mysteries video with Chabert.
Overall, this is a mystery movie that Hallmark fans won't want to miss. From the fun plot to the amazing chemistry between the lead actors, it's sure to keep viewers glued to the screen throughout.