What We Know About The New Hallmark Flick The Dancing Detective: Deadly Tango
The Hallmark Movies & Mysteries Channel is known for putting a twist on their classic romance movies — usually, a murderous twist, where a case must be solved by the protagonists before the credits roll. A new film coming to the channel this summer combines romance, murder, Malta, and the art of ballroom dancing.
"The Dancing Detective: Deadly Tango" stars Hallmark alums Lacey Chabert and Will Kemp. Chabert has many Hallmark movies under her belt, including "The Color of Rain" and the "Crossword Mysteries" series, both from Hallmark Movies & Mysteries. Kemp is no Hallmark novice either. He has been in movies such as "Royal Matchmaker" and has worked with Chabert before in the Hallmark films "Love, Romance & Chocolate" and "The Christmas Waltz." He is also a trained dancer and is one of the co-creators of "The Dancing Detective: Deadly Tango," alongside writer Aubrey Day.
Elizabeth Yost is the Senior VP of Programming and Development at Hallmark. Regarding Chabert and Kemp, Yost has said how "viewers have been clamoring for another movie with this charismatic duo." She added that Kemp pitched the movie idea to them and that "we knew that it was the perfect opportunity to reunite him with Lacey" (via People).
The film's setting is a ballroom dance competition in Malta
In "The Dancing Detective: Deadly Tango," Lacey Chabert plays Detective Constance Bailey and Will Kemp plays Sebastian Moore. Detective Bailey's newest case is the murder of a CEO, and solving it involves going undercover as a ballroom dancer at his company's dancing competition — even though Detective Bailey does not possess any ballroom dancing skills. Help comes in the form of Kemp's character Sebastian — he is a seasoned dancer and becomes Detective Bailey's dance partner for the competition so she can go undercover, solve the case, and find the killer.
"The Dancing Detective" is slated to premiere June 2, 2023 and was filmed on location in Malta. In addition to Chabert acting and Kemp acting and pitching the original idea to Hallmark, they are also both executive producing the film. This falls in line with the two-year deal Chabert signed with Hallmark in February 2022, setting her up as an actress and executive producer on future Hallmark projects.
Viewers are excited to see Chabert and Kemp work together again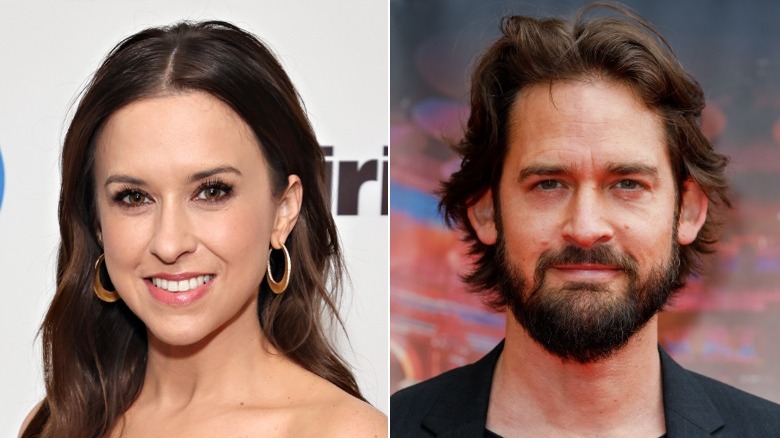 Cindy Ord & Tristan Fewings/Getty
Some Hallmark fans are excited to see Lacey Chabert and Will Kemp reunite for this new film. In an article on Yahoo!News discussing the upcoming release of "The Dancing Detective: Deadly Tango," one commenter remarks how "the chemistry between these two actors is marvelous!" Another says that "they are great together. I hope the new mystery turns into a series."
In Kemp's Instagram post announcing the movie, fans also expressed their excitement at the casting. One says, "this is an excellent pairing!" Another comments on how much they enjoyed the final dance sequence in their previous movie "The Christmas Waltz," calling it "exceptional."
Another project coming to Hallmark Movies & Mysteries in June is the Aurora Teagarden prequel, "Aurora Teagarden Mysteries: Something New." The Hallmark Channel is also hosting a June Weddings movie lineup, premiering four wedding-themed movies each Saturday in June.